What's up with… The Open Gateway initiative, Telenor, Bharti Airtel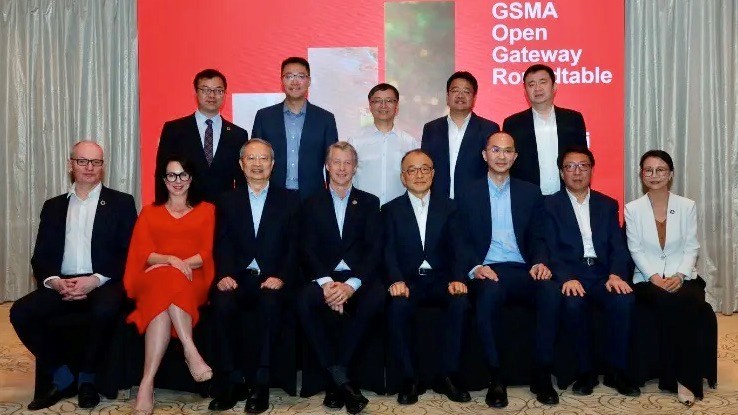 China's big three telcos join the GSMA's Open Gateway initiative
Telenor sends a sustainability warning to its tech partners
Bharti Airtel likes Alphabet's wireless optical tech
In today's industry news roundup: China's big three telcos throw their considerable weight behind the GSMA's network APIs efforts; Telenor is making it clear it will only work in future with technology suppliers that meet its Scope 3 emissions criteria; India's Bharti Airtel is set to deploy wireless optical technology developed by Alphabet's Project Taara, which inherited Project Loon's R&D efforts; and much more!
The three main Chinese operators – China Mobile, China Telecom and China Unicom – which also happen to be the largest telcos in the world, have joined the GSMA Open Gateway, the industry-wide initiative that aims to develop common network application programmable interfaces (APIs) and provide universal access to operator networks for developers. With these additions, the GSMA's framework is now backed by 29 mobile operators globally, which represent around 60% of all mobile connections. A significant proportion of those are served by the three Chinese telcos, which have a combined total of 1.7 billion mobile subscriptions: China Mobile had 975 million mobile customers at the end of 2022, while China Telecom had a base of 391 million mobile subscribers at the end of last year, and China Unicom's mobile subscribers totalled more than 320 million. The potential of network API services has been on the radar for many telcos (especially those eager to transform into digital service providers – or DSPs) for years. But according to Juan Carlos Garcia Lopez, SVP of technology innovation and ecosystem at Telefónica, who recently co-hosted the Why data and APIs are key to implementing the vision of the digital services provider session at the DSP Leaders World Forum 2023 in Windsor, operators are now well positioned to capitalise on opportunities unleashed by network APIs. However, it is worth noting that there are significant challenges to launching commercial API-based solutions, which stand in the way of telcos' ambitions to embrace new business models and transform into DSPs. According to the results of a poll conducted by TelecomTV during the session, the main hurdles are linked to market fragmentation (which was also highlighted as an issue in a recent report by Analysys Mason) and sluggishness when it comes to getting those services to market (especially in comparison with hyperscalers and new entrants in the field) – see Familiar challenges face telco API hopefuls – poll result.
Telenor has made it very clear to all of its technology suppliers and partners that if they can't meet its sustainability target demands, then they'll be ditched for alternative suppliers that are prepared to meet its science-based targets (SBTs). Telenor, which has operations in Europe and Asia, notes in this blog that its sustainability-driven approach is being managed and driven by its Telenor Procurement Company (TPC) unit, which is headed up by CEO Thomas Skjelbred. According to Skjelbred, Telenor has "an opportunity to influence our suppliers to do their part in saving the world from global warming. If some suppliers get scared, it's probably because they are not taking their role seriously yet – and that is OK. But 80% of all emissions and 90% of Telenor's Scope 3 emissions come from our supply chain and the goods and services that we buy. Connectivity will be a backbone in the digital society, and if the people who buy our services want to be carbon free, then we must be carbon free, and our supply chain must be carbon free. That is why we have our Scope 3 target and why we rely on our suppliers to join the effort. We have two ways to achieve this – we can influence current suppliers to set and pursue SBTs, and/or shift more of the company spend to suppliers that already have and pursue SBTs." Sustainability-driven procurement models and the challenge of reducing Scope 3 emissions were at the heart of the conversations during The Green Network sessions held on the second day of the recent DSP Leaders World Forum – see How to make telco networks greener.
Indian telco giant Bharti Airtel is reportedly working on a large-scale deployment of wireless optical data connectivity in India. The technology has been developed by Project Taara, part of Alphabet's R&D unit, which is confusingly just called X. Airtel's CTO, Randeep Sekhon considers the technology to be "disruptive" and told Reuters that the solution is less expensive than laying fibre optic cables. Financial details on the partnership remain unavailable. According to the report, Taara is also involved in internet service connectivity projects in 13 countries, such as Australia, Kenya and Fiji, with some of its partners including Liquid Telecom in Africa and Digicel, which operates across the Caribbean, Central America and the Asia Pacific region. Taara's technology uses point-to-point wireless data links to transmit information and was the main element behind the now-defunct Project Loon, Alphabet's experimental dirigible network development – see Alphabet brings Loon's optical wireless tech to terra firma. Alphabet's Google bought a 1.28% stake in Bharti Airtel in January 2022 as part of a $1bn deal in the company's broader $10bn commitment to India's digitalisation.
With relations with China still in the deep freeze, despite last week's meeting in Beijing between US Secretary of State, Antony Blinken, and Chinese President Xi Jingping, India, now the world's most populous country and home to a huge and booming technology sector, is on the receiving end of an American love-bombing. The Indian prime minister, Narendra Modi, made his official state visit to Washington DC even as Blinken was in China, and the Biden administration pulled out all the stops to welcome him, including a 21-gun salute on the South Lawn of the White House, as many marching bands as you couldn't throw a stick at given the levels of security, a very grand vegetarian dinner and an invitation to address the US Congress, where he got a standing ovation. Modi was hugged very close for four full days between 20 June and 24 June and all the attention was in great contrast to the time, unmentioned and glossed-over on this visit, when the US authorities, before Modi became the leader of the sub-continent, denied him a visa on the grounds that, as an ordinary politician, he was riding roughshod over the human rights of various sections of India society. That's politics for you: Once regarded as an undesirable, Modi is now embraced as a critical ally, notwithstanding the prime minister's refusal to condemn the Putin regime in Russia for its brutal and illegal invasion of Ukraine pragmatically, because India places massive reliance on Russian oil imports. Ignoring these little niggles, Joe Biden characterised the smooch-athon as "one of the defining relationships of the 21st century". Modi responded by hailing his visit as "a coming together of the world's two great democracies" and evidence of a friendship between India and the US that will be "instrumental in enhancing the strength of the whole world" via the turning of the page to a new chapter wherein will be written a global-strategic partnership. Russia apart, the other elephant in every room throughout the visit was China. The two leaders issued a joint statement eulogising a shared vision of the creation of "secure and trusted telecommunications" and "resilient supply chains". Modi went further and called the US a "trusted" long-term partner in India's plans for the development of critical technologies. The US media (and quite a few politicians) quickly jumped on his statement as proof that India is all but certain now to shut off access to Chinese technologies. An official US statement reads, "President Biden and Prime Minister Modi share a vision of creating secure and trusted telecommunications, resilient supply chains, and enabling global digital inclusion. To fulfil this vision, the leaders launched two joint task forces on advanced telecommunications, focused on Open RAN and research and development in 5G/6G technologies." It adds that public-private co-operation between vendors and operators will be led by India's Bharat 6G Alliance and the US Next G Alliance. The mutual love-in was topped off by Mssrs. Biden and Modi endorsing "an ambitious vision for 6G networks, including standards cooperation, facilitating access to chipsets for system development, and establishing joint research and development projects." The two leaders also signed a memorandum of understanding on the semiconductor supply chain. Calling the document "a significant step in the coordination of our countries' semiconductor incentive programmes", they emphasised the importance of a bilateral framework of 'Trusted Network/Trusted Sources', a statement again seized on by politicians as more evidence that Chinese tech companies will find it very much harder to do business in India in future.
Indian giant Reliance Jio is reportedly looking to raise a loan for some $1.6bn to buy equipment from Finnish vendor Nokia. According to a Bloomberg report, the telco was discussing its options to secure the lending with several banks, including Citigroup, HSBC and JPMorgan Chase & Co, but the number of banks and terms involved could change as a final decision has yet to be reached. As per the media report, guarantees covering the majority of the loan will be issued by Finnvera, the official export credit agency for Finland. In October last year, Nokia announced it has won a multi-year deal to provide network kit for Jio's 5G rollout in India. The Indian giant has set aside more than $25bn to inject into its 5G deployment plans, which include nationwide coverage by the end of the year – see India's Jio to splash $25bn on achieving nationwide 5G coverage by end of 2023. The report on the loan negotiations comes just over a week after media speculation suggested that Reliance Jio's owner, Reliance Industries, was looking to borrow up to $2bn to expand its operations.
The European Commission (EC) is going to need more detailed data from the region's telecom operators to help it reach a decision on whether the major data traffic generators, such as Netflix, Google, Amazon and Apple should make 'fair share' contributions towards telco capital expenditure budgets, the commission's acting director for the European Union's digital decade and connectivity targets, Kamila Kloc, told a conference held by European telco lobby group ETNO on Monday, Telecompaper has reported. The EC has received a large number of responses to its consultation on the matter and will need more information to help it reach an initial ruling, which is due to be shared in September, though the commission's industry chief, Thierry Breton, is expected to provide some kind of update on the consultation before the end of June. There is certainly support for capex contributions by the big tech players within Europe's political circles, as the European Parliament recently backed a competition policy document that included a call for "the establishment of a policy framework where large traffic generators contribute fairly to the adequate funding of telecom networks without prejudice to net neutrality" – see European Parliament backs controversial 'fair share' resolution.
Meanwhile, Breton has been busy defending the European Commission's proposed Data Act, which is designed to prevent non-EU governments from gaining access to European data and is in the final stages of being adopted as law. The Act has been subject to criticism from the (mainly US) big tech firms, but Breton stated during a visit to San Francisco that "our European data strategy is to unlock a wealth of big data and set out how that data should be shared, stored and processed. This will benefit all businesses – European, American and others alike… assertiveness is not protectionism," Reuters cited Breton as saying. You can get more background on the Data Act in this TelecomTV news roundup from March.
Still with the EC… It notes that the European Parliament and the Council of the EU have reached an agreement on the regulation proposed by the commission "laying down measures for a high common level of cybersecurity at the institutions, bodies, offices and agencies of the [European] Union," paving the way for final approval of the legal text by the European Parliament and the council.
IBM is buying Apptio, a financial and operational IT management and optimisation (FinOps) software specialist, from Vista Equity Partners for $4.6bn to "accelerate the advancement of IBM's IT automation capabilities and enable enterprise leaders to deliver enhanced business value across technology investments," the tech giant announced in this press release. Apptio's platform has some very useful-sounding tools, none more so than Apptio Cloudability, which boasts "public cloud spend management visibility and optimisation capabilities, connecting multi-cloud and SaaS infrastructure with cloud financial management best practices to maximise the value of clients' cloud strategy." Given the uncertainty around the public cloud total cost of ownership (TCO) models, this sounds rather handy for all sorts of companies, including communications service providers.
According to a new report from Juniper Research, merchant losses globally from online payment fraud will exceed $362bn between this year and the end of 2028. The report, "Online Payment Fraud: Market Forecasts, Emerging Threats & Segment Analysis 2023-2028", forecasts that in 2028 alone $91bn will be stolen. The fraud is being driven by the worldwide rise in e-commerce transactions and the relative lack of sophistication of fraud prevention in emerging markets, where authorities and regulators are fighting the ever-increasing use of artificial intelligence (AI) on the part of criminal gangs as they extend and enhance their ability to conduct fake or illegal online transactions via phishing, email fraud and the takeover of both business and personal bank accounts. The new Juniper Research report finds that, despite the certainty of a massive increase in worldwide online payment fraud, vendors of fraud detection and prevention solutions are working hard to at least keep abreast with the fraudsters and are hoping eventually to be able to leapfrog them technologically further to protect their clients by hitting the criminals where it hurts before they can do any real, lasting damage. The study includes Juniper's Competitor Leaderboard for 2023, which ranks the top-21 fraud detection and prevention vendors via criteria, including the relative size of their customer base, completeness of their solutions and their future business prospects. It finds that the leading players score well based on the breadth of their anti-fraud orchestration capabilities, as well as their use of AI for analysing trends in fraudster behaviour. The report stresses that to stay ahead of the competition, vendors must utilise data collected throughout the whole e-commerce process further to develop their fraud detection and prevention solutions through training and advancing AI models. The report's author, Cara Malone, commented, "Fraud detection and prevention providers must educate their clients in the importance of data sharing, in order for the highest accuracy within their solutions. This is increasingly important with the growing use of AI, as it utilises a variety of data to examine patterns within fraud, which is extremely advantageous in a space where fraudsters usually attack at scale, rather than attacking a specific customer." Juniper identifies the top-five fraud detection and prevention vendors for 2023 as LexisNexis Risk Solutions, Experian, ACI Worldwide, Visa and the analytics software outfit FICO (aka Fair, Isaac and Co).
- The staff, TelecomTV