What's up with… Deutsche Telekom, Millicom, Zscaler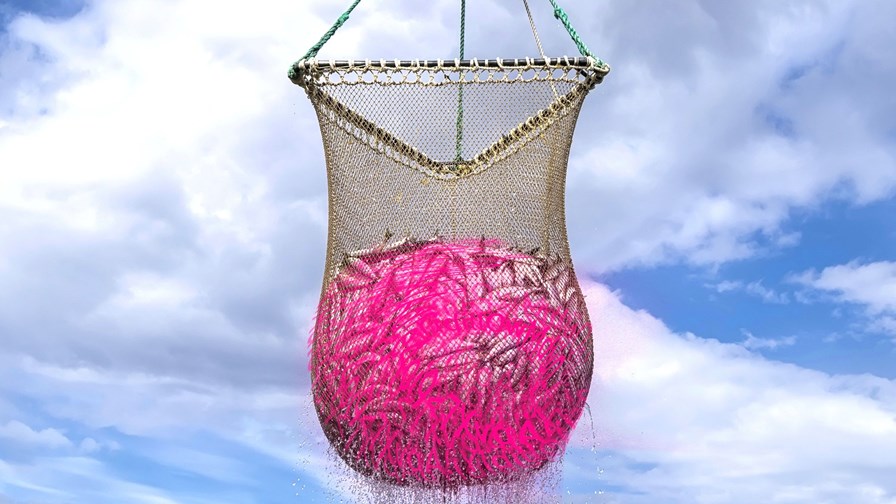 DT is trawling for cyber vulnerabilities
Millicom's M&A talks are over
Zscaler takes Cisco's crown as SASE market leader
In today's industry news roundup: Deutsche Telekom tempts enterprise users with a system that goes "fishing" for security vulnerabilities; Millicom's takeover talks have been terminated; Cisco has lost its SASE market crown to Zscaler, according to Dell'Oro Group; and more!
Deutsche Telekom (DT) has developed a new cybersecurity service to protect corporate IT systems. Dubbed Fischfang, the solution goes "fishing" for vulnerabilities before attackers get the chance to exploit them, by analysing a company's "attack surface". According to the German telco giant, this process happens automatically and in real time, creating an overview of "the IT landscape" including a list of all running hardware and software products and uses artificial intelligence (AI) to help with the tasks. "Modern corporate IT is unmanageable and unfortunately offers a sea of attack opportunities. With manual labour alone, cybersecurity can no longer keep up. Fishing buys our customers important time. The platform provides oversight and fishes out identified vulnerabilities," explained Thomas Tschersich, DT's head of security. The company added that it also uses the Fischfang for its own systems, and that the tool has helped it avoid "high fines" as it is able to check for compliance with the General Data Protection Regulation (GDPR). DT stressed the importance of cybersecurity solutions and cited data from Germany's digital industry association Bitkom, which puts the annual loss to the German economy due to "theft of technology and data, espionage and sabotage" at around €203bn.
Millicom, which provides mobile and fixed broadband services under the Tigo brand in nine Latin American markets, has confirmed that takeover talks with private equity firm Apollo Global Management and the Claure Group, an investment firm founded by former Sprint CEO Marcelo Claure, have been terminated. Millicom announced in January that discussions were underway, with reports suggesting a valuation of around US$10bn for the operator. No reason was given for the abandonment.
Cisco Systems is no longer king of the SASE (secure access service edge) market, according to a new report from the Dell'Oro Group, which notes that "for the first time since we started tracking SASE in 1Q 2019, there was a revenue position change in the number one spot, with Zscaler overtaking Cisco." Toppling Cisco in any market is no mean feat, but Zscaler is on a real tear right now, having recorded a whopping 46% year-on-year increase in its fiscal first-quarter revenues to $418.8m. That's higher than the growth rate of the overall SASE market, which increased in value during the first three months of this year by more than 30% year-on-year to be worth almost $2bn, according to Dell'Oro. "Even as enterprises have been more judicious in how they spend security budget, the robust growth of the SASE market is a testament to the strong commitment by enterprises and the value they bring to secure users' access to cloud-based applications from anywhere," noted Mauricio Sanchez, research director at Dell'Oro Group, in this announcement. "The vendors that can offer both the SD-WAN and SSE [security service edge] components are setting themselves apart in an extremely competitive market," he added, and Zscaler is one of those vendors.
And speaking of cyberattacks… ABI Research has estimated that malware infections on internet of things (IoT) devices skyrocketed by a staggering 700% during the Covid-19 pandemic. It has also calculated that more than 500 different types of IoT devices were on the receiving end of such threats. In addition, the analyst company cautioned that IoT attacks are "increasingly sophisticated and severely threaten corporate network integrity, data security and even physical safety." According to Michela Menting, senior research director at ABI Research, it is crucial to understand how security should be deployed in IoT projects in order to "achieve a good return on investment, both from a risk reduction and business optimisation perspective". Read more.
Swedish companies, authorities and organisations are increasingly invested in sustainability-related initiatives, according to the findings of a new report from domestic telco Tele2 in collaboration with market research firm Ipsos. Having surveyed some 400 senior executives in Sweden, the research found that more companies are now working towards being sustainable, but that development is not only driven by "a desire to contribute to society" as it "ultimately becomes a way to win new business." The number of companies that have fully integrated sustainability into their business concept has almost doubled since 2021, with nearly 1 in 5 enterprises introducing such practices. Another finding suggests that 9 out of 10 companies do "more than what the law requires" in terms of sustainability efforts. "Those who do not prioritise sustainability will fall behind. Over time, serious sustainability work becomes a prerequisite for reaching new customers, attracting talented employees and securing the company's financing", explained Stefan Trampus, EVP of B2B at Tele2. According to the report, 35% of respondents see IT and telecoms as beneficial sectors, which "can have a positive impact on the climate and environment". This finding, Tele2 claimed, represents a "significant increase" from 2021 when the figure was a mere 23% of those surveyed.
Reliance Industries, owner of Indian telco Reliance Jio, is reportedly looking to borrow up to US$2bn to expand its operations. As per a Bloomberg report (available to read here via BNN Bloomberg), the company was in discussions with several lenders, including Bank of America, Citigroup and Standard Chartered, to secure a foreign-currency loan with a maturity period of between three and five years. The proceeds will reportedly be used to cover capital expenditure (capex) and to refinance a previous loan that matures in September. Reliance Industries, which is run by Indian billionaire businessman Mukesh Ambani, is currently building out its 5G network, as well as expanding some of its retail divisions.
Softbank-owned chip design giant Arm is in talks with some of its major customers, including Intel and Apple, about becoming "anchor investors" in its planned initial public offering (IPO), reports Reuters.
- The staff, TelecomTV