How to make telco networks greener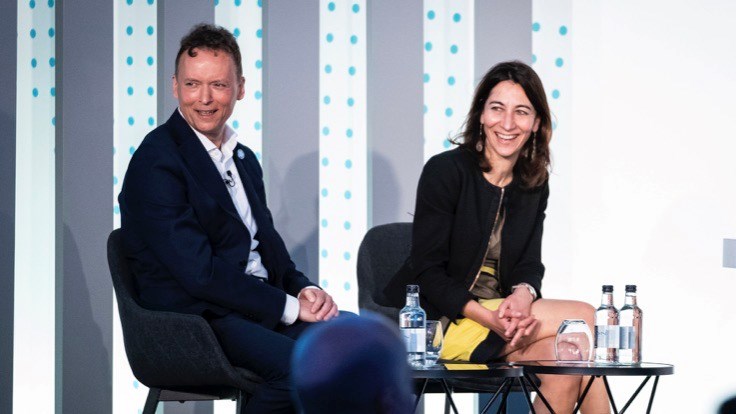 The recent DSP Leaders World Forum gathered high-level leaders from the telco industry at an exclusive two-day event
Sustainability was at the heart of the Green Network discussions, which took place on the second day
Operators need network consolidation, data management, expanded collaboration and technology innovation to achieve their goals
WINDSOR, UK – THE GREEN NETWORK – All network operators want to be more energy efficient and reduce their carbon footprints, for economic as well as sustainability strategy reasons, but where should they focus their efforts in order to achieve these goals? The Green Network sessions, held on the second day of the recent DSP Leaders World Forum, provided some of the answers as panellists from the entire telecoms ecosystem shared insights into best practices related to network consolidation, data management, collaboration and technology innovation.
Data management emerged as a critical focal point for network operators – a topic covered in detail in a previous article – see Why data management is 'key' to green network strategies.
But, as with any aspect of networking, a single, standalone effort is never enough to address a major challenge – real progress comes from coordinated and often inter-related efforts. So what else should be high on operators' green network agendas?
Retiring legacy networks and avoiding overbuilding
Ahmed Hafez, VP of technology strategy at Deutsche Telekom, noted during the Green Network's third session, The next steps to creating low-power, energy-efficient networks, that the operator has been "very actively" working towards the retirement of its power-hungry legacy networks and towards migrating its fixed access network to fibre, a move that "is going to create a significant reduction in the general consumption of energy".
That fibre rollout is carefully planned, with DT focusing on "forecasting demand… [to establish the] matrix between coverage capacity and consumption. We don't just throw out capacity and coverage everywhere – we optimise" from the planning stage, noted Hafez.
Furthermore, artificial intelligence (AI) and other emerging technologies, such as blockchain, will play a key role in helping to improve energy efficiency, he added, but these need to be introduced in a way that doesn't negatively affect sustainability targets, as such technologies "consume a lot of energy by virtue of how they are designed," so it's imperative that the industry develops the supporting hardware that is better suited to running such applications.
But this needs to be done "without impacting user experience. We need to innovate further on the technology side to consume less energy and deliver even better services – this is the challenge. Everyone needs to work on the targets," from the standards bodies to the universities and all across the technology sector, he concluded.
Vodafone UK has also been focused on shutting off its legacy networks, noted the company's head of infrastructure and energy, Francesca Serravalle, during the same session. The operator has also been working with its vendor partners on traffic rationalisation programmes and to "accelerate functionality that helps to manage the radio resources in a more intelligent way, in line with the users' distribution," all of which has been aided by Vodafone's AI- and data-driven big data platform, she noted.
The operator has also deployed solar panels at some sites, with those panels currently generating 12% of the energy requirements of those sites. It has also signed solar power purchase agreements (PPA) that mean Vodafone UK is on track to generate 45% of its total network energy needs from renewable energy sources by 2025, added Serravalle.
While incumbent network operators are focused on shutting down old networks, newcomers are aiming to ensure they don't face similar issues in the future.
Mark Gilmour, CTO at data transport network operator ConnectiviTree (Europe), noted that reducing energy consumption is not just about technology and infrastructure but also about "business model innovations and different ways of thinking".
Gilmour stressed that it's not sustainable "economically, financially or climatically" to keep building duplicate networks, which results in overbuilding. "That means we have to change the way we work with each other and collaborate with each other on not just a technical level but also on a commercial [level]… [we need to take] a business model point of view", he noted. As an example, he referred to benefits he has seen from models such as network sharing.
These key takeaways were also addressed during the first day of the DSP Leaders World Forum by BT's chief security and networks officer, Howard Watson, who also highlighted the importance of sunsetting legacy networks and tackling capacity management challenges – see BT's Watson: Telcos need to address the 'overprovision paradox'.
Collaboration and technology innovation
Being united in efforts to make more energy-efficient decisions when it comes to running the telco network is something that numerous participants emphasised during all three sessions.
Luis Jorge Romero, director general of ETSI, highlighted that the whole telco industry is aware that "green is a must", adding that it is clear that collaboration will be "key" to all players succeeding in their sustainability efforts.
Intel's director of the network and telecommunications group, Robert Prince explained that when it comes to tackling the most difficult type of carbon emissions – Scope 3, related to the supply chain – "we all hold each other accountable," adding, "I think the industry is happy to share in this space... We understand what we need to do and I think best practice sharing is going to be very important".
And the partner communication extends to the procurement and request for information/proposal (RFI/P) process too, of course, as requests from operators to their vendor partners are now very specific when it comes to energy efficiency, noted Jan Berglund, director of product and solution at Comba Telecom Network Systems.
"The amount of benchmarking that we do every month" has increased dramatically in recent years. "The focus is on the efficiency of your equipment and how it can be utilised in the best possible way. This is where we have invested in our R&D, to make significant progress in these green products, giving them much [greater energy] efficiency" and to "open up interfaces with Open RAN so you are able to control this in the best possible way," he said.
Importantly, he added, the industry is now entering an era of new energy-consumption planning and monitoring challenges due to the increasing reliance on software for day-to-day operations. Figuring out the energy consumption impact of hardware changes has always been relatively straightforward, he noted, but one of his biggest takeaways from the DSP Leaders World Forum sessions was "the understanding of how much power AI will consume if we do everything we want" in radio access networks – see Towards the AI-native telco.
"Maybe AI doesn't go everywhere – we don't know yet, right? There is a risk that it becomes a cost burden… [but] if you look at these two days [in Windsor], I see an industry looking for transformation and… I see some great leadership and ideas" about how to achieve industry-wide energy-efficiency goals, "but we still need to do it – at this point we're mostly just talking."
- Yanitsa Boyadzhieva, Deputy Editor, TelecomTV