BT's Watson: Telcos need to address the 'overprovision paradox'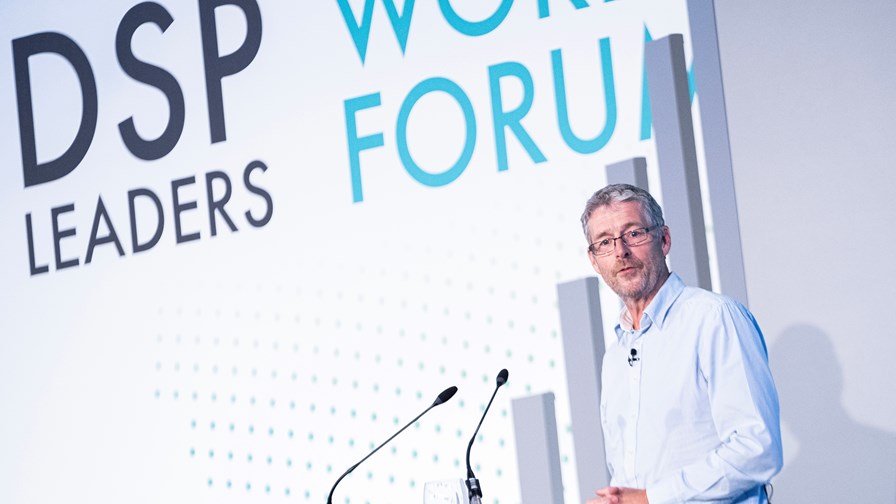 Green network strategies were at the forefront of many discussions during this year's DSP Leaders World Forum in Windsor
BT Group's chief security and networks officer, Howard Watson, co-hosted a session dedicated to the conundrum of enhancing network energy efficiency without compromising service innovation
Watson identified the 'overprovision paradox' as one of the main challenges facing network operators as they transition their networks to new systems and platforms
Pulling the plug on legacy infrastructure and running networks in a 'clever way' are key to improving network energy efficiency, he noted
WINDSOR, UK – DSP LEADERS WORLD FORUM 2023 – In the wake of the Covid-19 pandemic and supply chain challenges that have heaped pressure on network operators over the past few years, improving the energy efficiency of communications networks without affecting service innovation and customer experience is the latest dilemma taxing telco technology teams, according to BT Group's chief security and networks officer, Howard Watson.
The chief technologist, who was co-hosting the forum session 'The latest carrier conundrum: How to enhance service innovation and delivery while improving energy efficiency', noted that one of the major hurdles that operators need to overcome as they strive to build and run more energy-efficient networks is the 'overprovision paradox' that sees legacy networks consuming significant amounts of energy while not being smart enough to 'sleep' when there is no traffic demand on the infrastructure.
Watson urged the industry to work together to fix the so-called paradox that leads to operators "overprovisioning networks as new technology is deployed and starts to be used," he explained. "Then the paradox is – as we move on to something else, [we] overprovision that technology, as customers move onto the next thing," leaving operators with expansive legacy networks that are increasingly underutilised and inefficient.
For example, he said, the 3G network of BT Group's mobile unit, EE, accounts for around 35% of the operator's mobile network energy consumption while carrying only about 1% of the mobile traffic: The network is to be switched off in 2024.
But the issue isn't limited to the radio access network. "If I was to walk you into one of our larger telephone exchanges near here [Windsor], I can show you all five generations of broadband [technology that has been deployed] over the past 20 years – ADSL, ADSL2, VDSL, G.fast and FTTP [fibre-to-the-premises], all of which are still humming away, consuming energy with customers on them," Watson noted.
He described this as "the conundrum of not really thinking about overprovision as we start to shrink our platforms". Some 43 years after installing some of that legacy infrastructure, he admitted, "we still haven't managed to move on from them and they're the most energy-inefficient pieces of our network."
This is why he believes sunsetting the legacy networks "is great for reducing energy consumption". In fact, at an event held at BT's headquarters in London last year, Watson unveiled BT's intentions to shut down numerous legacy fixed networks which, the operator predicts, is set to save it a staggering £500m over the rest of this decade – see BT eyes savings of £500m by pulling the plug on legacy fixed networks.
Such moves come at a time when, like every household and business in the UK, BT's utility costs are soaring. Watson pointed out that the UK national operator's energy bill increased by £200m in 2022 and is set to increase by a further £50m this year. (BT's property and energy costs in the financial year that ended in March 2022 totalled £1.03bn and increased to £1.24bn in the financial year that ended in March 2023.)
Switching off legacy networks is just one power-saving option, of course. The BT executive wants to see further innovation in terms of smart network management tools that can power down networks when they are not in use.
But, he cautioned, this needs to be done "in a real clever way, so as soon as it [the infrastructure] is needed, in microseconds it's back, so nobody notices [it was switched off]. Because that way I think we can get real efficiency," he said.
Watson concluded: "We have a great decade of service innovation ahead of us, but let's also make sure that on each step we take, we're thinking about bits per Hertz per kWh, or how we can even [further] optimise the network, so that peak capacity is there and peak energy is there only when peak demand is there."
- Yanitsa Boyadzhieva, Deputy Editor, TelecomTV