Vodafone Germany boasts operational gains from use of AI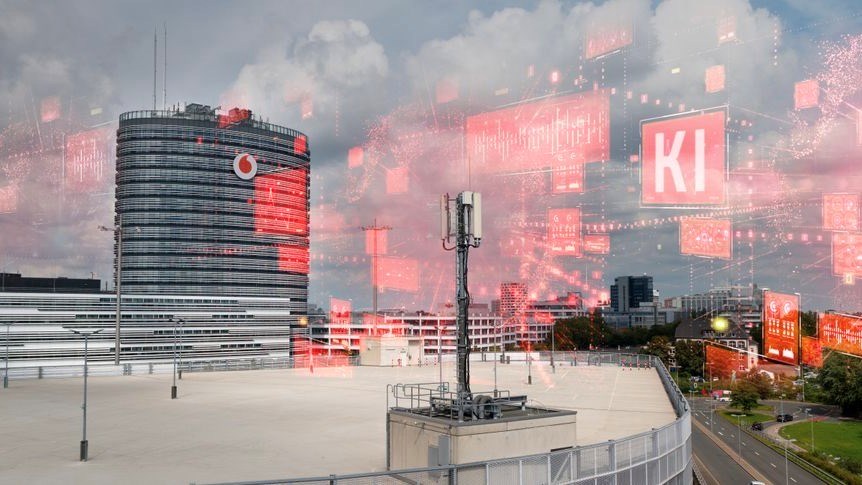 AI continues to dominate the current trend landscape in the industry
Many telcos are exploring its capabilities for enhanced operations
Vodafone Germany is a prime example, working on 120 AI projects
It is already reaping the benefits in terms of time and costs savings, and has avoided disruptions across its networks
Vodafone Germany is improving its operational efficiency through the use of AI applications across 120 different projects, including one dedicated to fixed broadband network expansion planning where, according to the operator, it has accelerated its processes fivefold.
In a dedicated blog post (available here in German), the telco detailed how AI is having an impact on its day-to-day operations, particularly with its network expansion and management processes.
Of its 120-strong AI projects, one of the most impressive ones is the use of AI to expand Vodafone's fixed network across Germany. The operator has developed an algorithm that takes only a few minutes to create "rough network expansion plans" for the entire country, taking into consideration factors such as cost, time and efficiency. The proposals are then examined by a team of human experts who take over the detailed planning.
"When closing dead spots, artificial intelligence is indispensable for Vodafone's network experts: It provides automated location recommendations for optimal fibre optic expansion," the operator noted, adding that the assurance of "an optimal cost-benefit ratio" is a bonus.
AI is also helping with Vodafone Germany's mobile operations. During the expansion phases, the technology is used to automatically suggest the size and frequencies that individual mobile phone cells should have. "The proposed combination ensures stable mobile phone reception across the board and fast data transmission," the operator noted.
Elsewhere, an application that Vodafone dubs the network overview application (NOA) is using AI to recognise patterns in images of the installation and maintenance of masts, so it can then identify error patterns. A human specialist still checks whether the technology's conclusions are accurate, but the telco believes AI can help with the analysis, and proactively help avoid errors. Currently, the AI technology for the NOA model is "fed daily with training data and already contains thousands of images".
Its AI tools are also helping Vodafone with predictive analysis: The operator is using AI algorithms to identify problems in network performance and resolve disruptions "ideally before customers even notice". The technology can predict the likelihood of problems before they occur, which is a common trend in the overall telco industry.
Another important role for AI in Vodafone's network is its capability to increase energy efficiency. The company is using an "AI-based dynamic energy-saving mode" which adapts the energy usage in the mobile network to the actual needs of a given user. When data traffic is lower, the mode is automatically activated and when demand increases, the network switches to full power and higher bandwidths. "Thanks to AI, the user experience remains constant with significantly lower energy requirements", the company stated.
The operator also uses AI for enhanced customer service, which is a widespread concept across the industry already – with prime examples including e&, MTN, Veon and Globe.
AI is also being used across Vodafone Germany's human resources (HR) operations, where it is helping to adjust conditions at physical offices, aiding employees with learning-related activities and recruiting suitable candidates.
"Artificial intelligence is not a jack of all trades. But it can be the link between technology and human expertise. A helpful tool – and as with all tools, we humans have to consciously decide how we use it sensibly," noted Ulrich Irnich, CIO of Vodafone Germany.
Find out more about the use of AI in the telecom sector with TelecomTV's latest DSP Leaders Summit, The AI-Native Telco, and find out what the telecom community thinks about AI in our latest DSP Leaders report, Telecom's Take on AI.
- Yanitsa Boyadzhieva, Deputy Editor, TelecomTV
Email Newsletters
Sign up to receive TelecomTV's top news and videos, plus exclusive subscriber-only content direct to your inbox.