Veon jumps on the GenAI bandwagon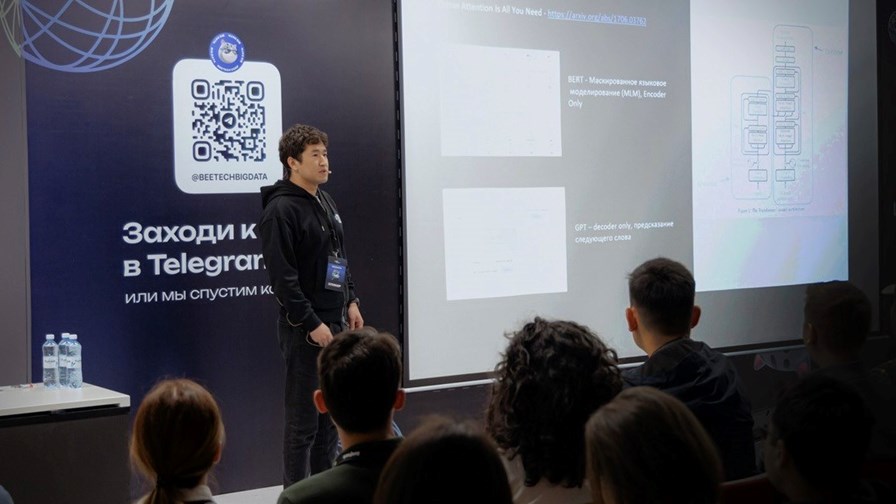 Veon has developed its own generative artificial intelligence (GenAI) technology
The tool will be used to enhance customer service in its Beeline Kazakhstan operation
It uses open-source technology as Veon is aiming to achieve wide adoption
Telcos have not yet scratched the surface of GenAI but there will be a step change, claims industry analyst
Veon has developed a generative artificial intelligence (AI) technology tool to automate customer care functions across its digital services in Kazakhstan, one of its multiple markets, with ambitions to make the systems widely adopted across the country.
Beeline Kazakhstan, the telco group's operating company in the central Asian country, has developed an AI language model dubbed Kaz-RoBERTA-conversational (or BeeBERT), and is being deployed to improve the customer experience management processes for the service provider's digital applications. These include OTT entertainment platform BeeTV, its local music app (dubbed 'Hitter'), and "the nation's first neobank" called Simply, the operator noted in its statement announcing the move.
The AI module "automatically understands the needs and problems" of customers; it then offers solutions where possible and escalates issues to people in a call centre if necessary.
Veon noted that BeeBERT will also be used on Beeline's website and app, and will support various other instant messaging apps.
"Our digital services are seeing a rapid uptake in Kazakhstan across entertainment and financial services, and BeeBERT has the potential to massively improve the consumer experience while supporting the use of our native Kazakh language," noted Evgeniy Nastradin, CEO of Beeline Kazakhstan.
He stressed the importance of operational innovation, adding that the development of the AI tool highlights "not only our technological know-how, but also our dedication to use technology to advance local development."
The GenAI technology will also enable "further development of artificial intelligence-based solutions" in Kazakh language, according to the telco, and has been made available to all developers under an open-source licence as the company sets its sights on expanding adoption across the country. "We hope that our example will encourage other companies and teams to publish their developments for closer cooperation that advances the usage of technologies in Kazakh language," said Bexultan Sagyndyk, one of the developers of BeeBERT.
The technology was created using a Google core neural network. Beeline Kazakhstan's developers are now working on next-generation generative language models to be trained in the local language, generating responses that consider the context of the correspondence with the user.
Veon is not the only telecoms services provider to have explored the potential of AI to improve its operations and offerings. Late last year, South Korean operator SK Telecom (SKT) unveiled its vision of becoming 'an AI company' through a transformation that includes redefining its core businesses with AI, innovating customer relations through AI services, and investing in companies that can create "greater synergies when combined with its AI technologies".
Despite this, telcos "have not scratched the surface" with GenAI yet, and there "will be a lot more to come", according to Richard Thurston, research manager for European security services at IDC. He told TelecomTV that he expects a "step change in pace" as telcos discover multiple use cases across business functions, and that the technology is set to have "a really transformative effect on all organisations, including telcos".
But there are also concerns in the industry about the impact of GenAI, as voiced earlier this year by Telefónica chairman and CEO, José María Álvarez-Pallete, who warned in a blog of the "existential risk" from "a runaway or power-hungry GenAI" – see What's up with… Telefónica, SK Telecom, Vodafone.
- Yanitsa Boyadzhieva, Deputy Editor, TelecomTV