e& targets customer service gains with GPT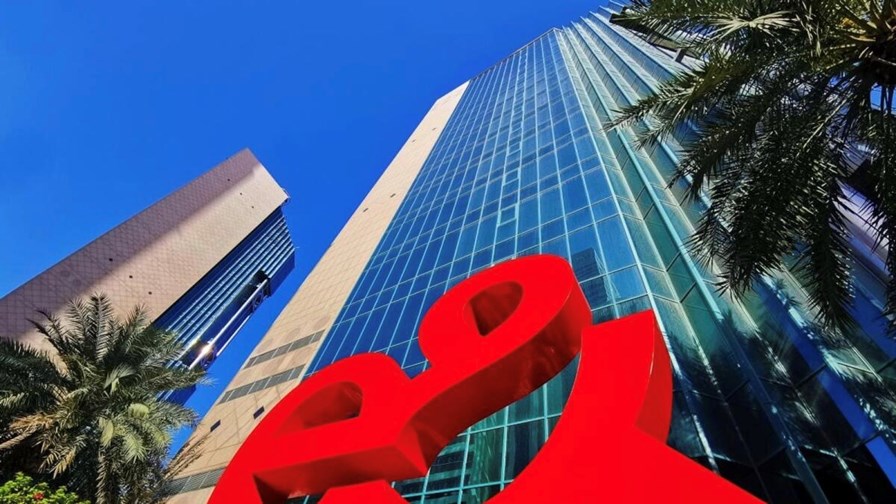 Middle East telco wants to take advantage of generative AI's capabilities
It will integrate OpenAI's GPT system into its operations platform
It's partnering with OpenAI investor Microsoft for the move
e& believes that leveraging GPT can improve customer service and internal processes
There might be many concerns about generative AI tools right now, particularly following the high-profile publication last week of an open letter signed by the likes of Elon Musk and Apple co-founder Steve Wozniak that warned of "profound risks to society and humanity", but that isn't holding back companies, including telcos, from planning to use such tools in their operations.
Middle East telco giant e& (aka Etisalat) has teamed up with Microsoft to integrate OpenAI's GPT (generative pre-trained transformer) "into its internal operations and processes" with a view to developing services "for elevating customer experience and supporting the media industry in their daily tasks."
Microsoft, of course, is not only a major investor in OpenAI – which unveiled the latest iteration of its chatbot, GPT-4, last month – but also offers access to ChatGPT via its Microsoft Azure public cloud platform as part of its Azure OpenAI Service. Microsoft is also a major cloud partner of e&, with the duo having forged a partnership last year to aid "e&'s journey to go beyond the realms of traditional telecommunications to transform the lives of its customers and advance the digitalisation journey of enterprises."
e& boasts it is the "first digital conglomerate in the MENA region to utilise GPT capabilities in Azure OpenAI Service to enhance its customer service and products, marking an important step in the use of artificial intelligence (AI) in the technology and telecom sector."
The aim, according to e&, is to "improve the customer experience and optimise internal operations, including HR within the company, to enhance its overall performance and enable faster decision-making by leveraging the latest advancements in AI technology."
Masood M. Sharif Mahmood, who is CEO at Etisalat by e& UAE, stated: "We… believe this innovative solution will lead to a sustainable and efficient ecosystem, improving the customers' overall experience and helping businesses in the region grow. GPT can be a valuable tool for employees in a company, providing assistance and support in various ways [and] improving efficiency across the business operations. This can also be a powerful tool for improving customer experience, helping businesses provide more personalised customer support. In the ever evolving media industry, AI tools like these can help optimise content as well as improve engagement and gain audience insights."
With that particular focus in mind, Etisalat by e& aims to develop a service that enables media professionals (including journalists) to access an AI tool that "will assist in their daily tasks, such as content creation, editing, translating and publishing, allowing them to focus on more creative tasks and improve the quality of their work" (or, of course, enable media companies to reduce their headcounts and let AI tools perform multiple tasks…).
Also in the first phase of the planned deployment, Etisalat by e& will integrate Azure OpenAI Service capabilities into its internal operations to underpin a human resources chatbot and streamline processes. "This integration will enable the company to make faster and more informed decisions, improve key performance indicators (KPIs) and reduce the time and effort spent on daily operations," stated the company, which, having previously focused on the communications networking and services sector in the Middle East and Africa under the Etisalat name, signalled a shift in its intentions when it rebranded as e& and defined itself as a technology and investment group in February 2022.
Now, e& is delving into all manner of digital developments – it recently hooked up with low-earth orbit satellite constellation hopeful E-Space to "develop advanced global IoT [internet of things], smart-IoT and digital transformation solutions," as well as teaming up with Intel to develop "technologies that respond to the demand for a sustainable distributed edge datacentre infrastructure" – and, of course, it is broadening its portfolio, one example being its ever-growing investment in Vodafone Group shares.
And it's not the only digital communications giant looking into the potential uses of GPT. As long ago as May 2022, South Korea's SK Telecom announced the beta launch of its A. service that "enables customers to create and enjoy communicating with an AI character that understands them well."
It's interesting to note, then, that e& and SK Telecom are also partners, having announced a metaverse-based relationship last year – see SK Telecom spreads its metaverse wings to the Middle East with e&.
- Ray Le Maistre, Editorial Director, TelecomTV
Email Newsletters
Sign up to receive TelecomTV's top news and videos, plus exclusive subscriber-only content direct to your inbox.