What's up with… TikTok, GPT-4, Meta, Three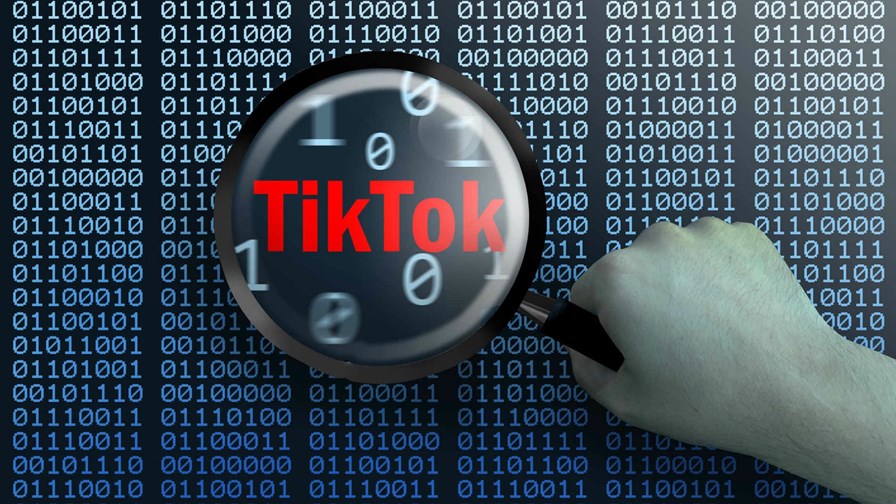 TikTok is under fire from the US and UK over security concerns
OpenAI's GPT-4 might not be as amazing as it seems, says seasoned analyst
Meta chief Mark Zuckerberg appears less thrilled about NFTs
UK mobile operator Three reports sales, subs boost
In today's industry news roundup: The US and UK governments are heaping pressure on Chinese-owned social media giant TikTok; experienced tech industry analyst Richard Windsor has an interesting take on GPT-4; NFTs have lost their appeal for Meta's Mark Zuckerberg; Three unveils full-year numbers as wedding bells ring louder; and more!
TikTok is back in the firing line… Citing national security concerns, the US government wants TikTok's Chinese owner, ByteDance, to sell the company or face a ban, The New York Times (NYT) has reported (citing The Wall Street Journal's scoop). Pressure from the Biden administration has been brewing for some time, as the NYT reported earlier this month. But a TikTok spokeswoman responded to say that such a sale would not make any difference to US national security. "If protecting national security is the objective, divestment doesn't solve the problem: A change in ownership would not impose any new restrictions on data flows or access," stated TikTok's Maureen Shanahan. "The best way to address concerns about national security is with the transparent, US-based protection of US user data and systems, with robust third-party monitoring, vetting, and verification, which we are already implementing," she added. We get the feeling that might not sway the US authorities… But it's not just from the US that TikTok is taking incoming flak: In the UK, the government has banned ministers from using the TikTok app on their work phones and devices over fears that sensitive data could be accessed by Chinese hackers, the BBC has reported.
Further serious doubts are being raised about the broad commercial viability of OpenAI's generative AI bot, the latest iteration of which is GPT-4, as mentioned earlier. According to industry hype-stripper, analyst Richard Windsor, who has taken a closer look at the latest version of the bot in his excellent daily Radio Free Mobile blog, GPT-4 is likely just another iteration of the infinite monkey theorem. This holds that, given enough monkeys, real 'general' artificial intelligence (AI) and, with it, Shakespeare-level creativity, will eventually be attained. Windsor points out that "despite a massive increase in monkeys (with GPT-4), there is no sign of any of the famous plays." Even to get GPT to its current level has apparently demanded a huge leap in compute resources (and power consumption) without getting it any closer to "causal understanding" as opposed to "statistical correlation" which, Windsor claims, is the way that 'deep learning' systems currently tackle problems. He suspects that the system, and its estimated possible 100 trillion parameters, is just too expensive to be commercially viable at its current stage of development. The good thing about Windsor, though, is that if he changes his mind, he'll let everyone know…
Not content with axing another 10,000 staff this week to add to the 11,000 people he 'let go' in November last, Mark Zuckerberg, founder and CEO of what he wishes we would all call Meta but many still think of as Facebook, has put the boot (or at least the elegant toe of one of his Wolf Gray sneakers) into non-fungible tokens (NFTs), a hobby horse that that some of us at TelecomTV have been riding hard into the ground ever since the fatuous flummery first impinged on public consciousness. As we wrote when Meta began to puff up its belief and involvement in the sector, "NFTs aren't worth the paper they can't be printed on." They still aren't and now Zuckerberg, despite Meta's increasing travails, has found the time to look at the NFT market and found it not to be performing to his liking. Thereafter, ventriloquising his master's voice, Stephane Kasriel, the head of commerce and financial technologies at Meta, the man who is responsible for all commerce and fintech work across the far-flung and no longer quite so sunny uplands of Meta's sprawling empire, tweeted: "Across the company, we're looking closely at what we prioritise to increase our focus. We're winding down digital collectibles for now to focus on other ways to support creators, people, and businesses." Meta's torrid affair with NFTs, hyped to the heavens when it was announced in May last year, has lasted just 10 months. Ah, love is a fickle thing. Sic transit gloria mundi and all that. NFTs consist of nothing more than a few lines of code floating around in cyberspace like protoplasmic blobs or one of Zuckerberg's legless avatars in the desolate environment that is his sad and empty metaverse. However, 'investors' who paid real money for utterly ephemeral assets (in now heavily devalued cryptocurrencies) have lost out big time. All the possessors of NFTs can say with certainty is that they own the original copy of a digital file that is part of a completely unregulated market where frauds and scams are commonplace. And now, to devalue things further, NFT 'creators' have even given up on making their own digital masterpieces and taken to using AI generators to code/paint/construct the artwork for them to attempt to sell at ludicrously inflated prices. Zuck has finally twigged that's something's amiss and is abandoning NFTs as part of the ad hoc survival plan that he calls Meta's "Year of Efficiency" and what others call panicky cost cutting and retrenchment. It was only last year that Zuckerberg was so persuaded by his own non-fungible tripe hype that he said, "I would hope that you know, the clothing that your avatar is wearing in the metaverse, you know, can be basically minted as an NFT and you can take it between, you know, your different places." Quite.
UK mobile operator Three has reported a 3% increase in full-year revenues to £2.52bn, improving margins and an increase in customer numbers to more than 10 million. That's good news for the operator but particularly interesting just now as rumours continue to persist that Vodafone UK and Three are about to unveil the details of their planned merger. Read more.
The Italian government is seeking to stimulate the country's 'green' and digital innovation startup sectors by making €550m in venture capital funds available to startups and small companies. The money will come from a €250m Green Transition Fund and a €300m Digital Transition Fund, and will be allocated by the venture capital unit of state lender CDP on behalf of the Ministry of Enterprises and Made in Italy. "The projects concerning the green transition may involve the use of renewable energy, sustainable mobility, energy efficiency, circular economy, while those related to the digital transition will have to involve areas such as artificial intelligence, Industry 4.0, cybersecurity, fintech and blockchain," noted the ministry in this announcement (in Italian).
Mobile operator Tele2 Russia (wholly owned by Rostelecom) has dropped a 478m rubles (€5.9m) lawsuit against Nokia, which had allegedly refused to fulfil a network infrastructure supply contract, according to Cnews.ru. The operator sued Nokia in May 2022 after the vendor withdrew from the Russian market following the invasion of Ukraine by President Putin's army. Tele2 Russia also initiated legal proceedings against Ericsson late last year for the same reason, Reuters reported.
The Indian government has denied it intends to pass new legislation that will compel handset manufacturers to permit individual consumers to delete pre-installed apps from mobile devices, and enable government authorities to screen operating systems (OS) and OS updates. Reuters has reported that such measures were to be taken "for reasons of national security" and because of concerns about the surveillance and abstraction of user data by pre-installed apps. In a blunt statement, a government spokesperson said, "Pre-installed apps can be a weak security point and we want to ensure no foreign nations, including China, are exploiting it. It's a matter of national security." The direct reference to China is another sign that India views the involvement of Chinese companies in its huge telecoms sector as a growing threat. According to Reuters, since the extremely brutal and bloody border incident of 2020 when sleeping Indian soldiers were bludgeoned to death by troops of the People's Liberation Army, the Indian authorities have banned more than 300 Chinese apps (including the ubiquitous TikTok) and very closely examines any and all Chinese investments in Indian comms infrastructure and companies. If such measures were taken, among those likely to be adversely affected by the new pre-installed app removal law will be Apple, Huawei, Hikvision, Samsung, Vivo and Xiaomi. India's massive and massively important device sector is dominated by Chinese companies, with Xiaomi and Vivo and Oppo accounting for 52% of all handset sales across the subcontinent. At the moment, many of the apps that come pre-installed on smartphones from these and other companies cannot be deleted. And it's not hard to see why the handset manufacturers would resist: Device makers say such a regime would extend approval timelines for new smartphones and delay the launch dates of new models to the detriment of consumers. Currently it takes between five and six months for a new handset to go through Indian government safety and other compliance tests and critics say that could increase to 9 months or more. India is the world's second-largest smartphone market and the latest official figures show that there are 626 million smartphone owners in the country, and that number is growing by tens of thousands of new subscribers every day. But the Reuters report has been publicly slammed as inaccurate by a government minister. Rajeev Chandrasekhar, India's minister of state for entrepreneurship, skill development, electronics and technology, tweeted that the Reuters story "is plain wrong – there is no 'security testing' or 'crackdown' as [the] story suggests. Story is based on lack of understanding perhaps [a]n unfettered creative imagination that is based on ongoing consultation process [between the] ministry [and] industry on mobile security guidelines of BIS Standard IS17737 (Part-3) 2021." In its report, Reuters said it has seen Indian government documents on the proposal. Clarity may follow in the days ahead. Ironically, the minister's tweet arrived accompanied by an advert for how to sharpen a chainsaw…
Virgin Orbit, which claims it "provides launch services for small satellites" (although it has failed to get any into orbit to date), announced on Wednesday morning that it is mothballing its operations and putting almost all its staff on paid furlough "with immediate effect". To make matters worse, the company has also pushed out the date it will pay its employees' salaries by seven days. This does not augur well, given that the company will issue an update on its "operational pause" either "next Wednesday or next Thursday". The drastic action is an effort to protect what money the company still has. As of its last quarterly financial update (for quarter three, issued in November 2022) it had US$71.2m in cash and an adjusted EBITDA loss of $42.9m. It has raised some $55m in debt from Richard Branson's Virgin Group, which now has first dibs on Virgin Orbit's assets should it go to the wall. In December 2021, Virgin Orbit's share price stood at $10, but following the latest news it is trading at just $0.68. Its fourth-quarter results are pending but are late and have not yet been published. January's much-vaunted first launch of a satellite from within UK territory was a failure. The modified Virgin Airlines Boeing 747 jumbo jet "Cosmic Girl" took off from Newquay airport in Cornwall carrying the rocket underwing. The rocket motor fired but shortly thereafter an "anomaly" occurred when a fuel pump filter malfunctioned and the stage two engine overheated. The rocket and its satellite payload fell into the Atlantic Ocean and the debris cannot be recovered from the depths. Virgin Orbit's CEO, Dan Hart, told the company personnel that the (hopefully) temporary closure will provide breathing space and allow time for management to come up with a rescue package. A news release says "an update on go-forward operations" will be released "in the coming weeks". Growing rumours that Virgin Orbit is in financial trouble were given extra impetus when, on Tuesday, Hart failed to appear as planned on a panel discussion at the Satellite 2023 conference in Washington DC.
- The staff, TelecomTV
Email Newsletters
Sign up to receive TelecomTV's top news and videos, plus exclusive subscriber-only content direct to your inbox.