What's up with… e&, HPE, Globalstar and Qualcomm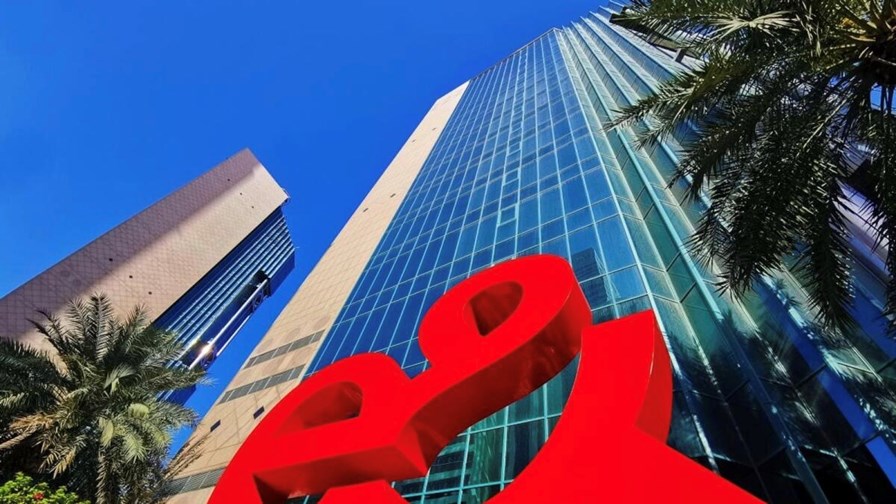 After Vodafone, e& seeks more investment opportunities
HPE spins on its SASE Axis
Globalstar and Qualcomm team up on private 5G networks
In today's industry news roundup: With a 14% stake in Vodafone already secured, e& is looking for further investments; HPE is on something of a spending spree; Globalstar is to use its terrestrial spectrum and Qualcomm technology to enter the private 5G networks sector; and more!
Having already set itself up as a regional communications and technology powerhouse in the Middle East and Africa, e& (also known as Etisalat or Emirates Telecommunications Group) plans to build on its recent investment in Vodafone, in which it now holds a 14% stake, to become a broader international technology player by further investing in Europe, Asia and Africa, the company's CEO Hatem Dowidar has told Bloomberg. The company was previously focused on the communications networking and services sector in the Middle East and Africa under the Etisalat name, but signalled a shift in its intentions when it rebranded as e& and defined itself as a technology and investment group in February 2022. Now, though, its aspirations are much broader and it has the "capacity and the wallet" to build out its portfolio, according to Dowidar. Whether further investments will be as significant as its stake in Vodafone remains to be seen as that move almost doubled its debt pile: At the end of 2022, e&'s debt stood at almost 48 billion Emirati dirhams (AED) (US$13.1bn), up from AED25.7bn (US$7bn) at the end of 2021. News of the international expansion plan came as e& reported its 2022 financials. Full-year revenues for the group came in at AED52.4bn ($14.3bn), down 1.7% year on year in reported numbers but up by 4.7% at constant exchange rates, while its EBITDA margin stayed pretty much the same at 50%. e& ended last year with 162.7 million subscribers across all of its markets, up by 4 million during the year thanks to gains in Egypt, the United Arab Emirates (UAE), Pakistan, Mali, Burkina Faso, Chad, Ivory Coast and Benin. For further details, see this earnings announcement.
Since the start of the new year, Hewlett Packard Enterprise (HPE) has been on a bit of a buying spree, and its third purchase of 2023 is cloud security services outfit Axis Security, headquartered in Tel Aviv, Israel. Aruba, HPE's networking arm, is the actual purchaser and rumour has it that it paid some US$500m for the company. The acquisition is scheduled for completion by the end of April. The plan then is for HPE to incorporate the Axis security service edge (SSE) platform into its edge-to-cloud security portfolio to deliver integrated networking and security solutions as-a-service. Secure access service edge (SASE) is technology used to deliver wide area network (WAN) and security controls as a cloud service directly to the source of the connection, be that a user, device, internet of things (IoT) node or edge computing location, rather than to a datacentre. It exploits cloud and edge computing technologies to reduce the latency that results from backhauling all WAN traffic over long distances to one or several corporate datacentres as the the trend to move off premises and the proliferation of dispersed mobile workforces and their applications gathers pace. The term SASE was coined by the research and analysis house Gartner in 2019. An HPE statement reads, "Axis Security's SSE offerings enable access to corporate and public-cloud resources, and the company's cloud-based platform will build on Aruba's existing software-defined wide area network (SD-WAN) and network firewall offering. This combination will provide a complete edge-to-cloud SASE solution, ensuring that zero-trust security controls can be applied to people and devices, no matter where they connect – on campus, branch, home, or on the road." Furthermore, the HPE GreenLake edge-to-cloud platform will integrate Axis Security's cloud-native SSE platform, and by offering customers a single monthly subscription payment plan, rather than having to pay up-front out of the capex budget, customers will protect capital reserves. Commenting on the acquisition, Phil Mottram, the general manager of HPE Aruba networking, said: "As we transition from a post-pandemic world, and a hybrid work environment has become the new normal, a new approach is needed for network edge security to protect critical SaaS applications." The two other companies that HPE has bought since 1 January this year are Pachyderm of San Francisco, California and Athonet of Vicenza, Italy. Pachyderm, acquired on 12 January, is a startup that has developed open-source software to "automate reproducible machine learning pipelines that target large-scale AI applications," while the planned acquisition of virtualised 4G/LTE and 5G packet core platform vendor Athonet was announced on 24 February. So, what will HPE acquire next? Given the eclectic range of purchases it has made so far this year, it's anybody's guess, but after a lengthy break, the company is definitely back in buying mode.
Here's a development we didn't see coming… Globalstar, best known for providing communications services from its constellation of low-earth orbit satellites, is pitching into the private 5G wireless networks sector. How? Well, it has signed a strategic collaboration agreement with Qualcomm to use some of the wireless chip giant's technology, including 5G small cell and Snapdragon Modem-RF Systems, that will work with the band n53 terrestrial spectrum it has been allocated. According to Globalstar, Qualcomm will commercially release select small cell platforms "that will be optimised to work with Globalstar's Band n53 terrestrial spectrum for private networks. Additionally, Globalstar will licence its Band n53 spectrum to system integrators supporting the deployment of 5G private network solutions utilising small cell radios and devices" running on those platforms. "It is also envisioned that the Qualcomm Edgewise Suite will play a key role for Globalstar in helping system integrators to successfully manage these new 5G private networks solution deployments," added the satellite giant. This private wireless networks sector is getting more competitive and fragmented by the month!
Following pressure from the European Union's consumer protection authorities, WhatsApp has "committed to being more transparent on changes to its terms of service," the European Commission has announced. WhatsApp has also pledged to "make it easier for users to reject updates when they disagree with them, and will clearly explain when such rejection leads the user to no longer be able to use WhatsApp's services." In addition, WhatsApp stated that "users' personal data are not shared with third-parties or other Meta companies – including Facebook – for advertising purposes": That's all very well, but there are more reasons to share data than just for targeted advertising. The commission seems happy with the promises, though. "I welcome WhatsApp's commitments to changing its practices to comply with EU rules, actively informing users of any changes to their contract, and respecting their choices instead of asking them each time they open the app," noted commissioner for justice, Didier Reynders. "Consumers have a right to understand what they agree to and what that choice entails concretely, so that they can decide whether they want to continue using the platform," he added.
The EC has also adopted a regulation on the secure connectivity programme for 2023-27. The programme sets goals for the European Union to deploy a satellite constellation called IRIS² (Infrastructure for Resilience, Interconnectivity and Security by Satellite), which is set to provide "ultra-fast (low-latency) and highly secure communication services by 2027," according to the EC. "The security of these communications will be based on advanced encryption technologies, including quantum cryptography, a method that uses the properties of quantum mechanics to secure and transmit data in a way that cannot be hacked," it added. The upcoming role of quantum computing in the communications sector is becoming ever more evident as 2023 progresses…
- The staff, TelecomTV
Email Newsletters
Stay up to date with the latest industry developments: sign up to receive TelecomTV's top news and videos plus exclusive subscriber-only content direct to your inbox – including our daily news briefing and weekly wrap.