Singtel showcases its metaverse potential with SKT's ifland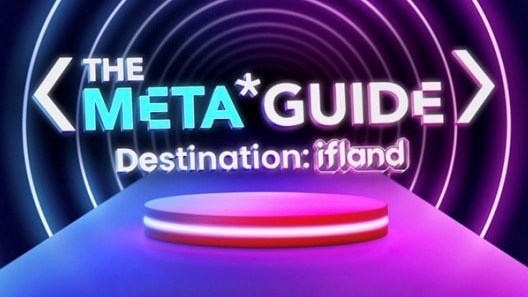 Singtel demos the power of its 'metaverse-ready' 5G network to unlock richer virtual experiences
More than 100 people had a taste of the metaverse at the telco's first ever metaverse-themed event in Singapore
Its move builds upon a recent partnership with SK Telecom to expand the metaverse appeal across south-east Asia
Only weeks after signing a metaverse development partnership deal with South Korean peer SK Telecom (SKT), Singtel has hosted a demonstration for a select group of customers to show how its 5G services can enable extended reality experiences.
At the "Destination: ifland" event held late last week at its headquarters, Singtel Comcentre, the Singaporean telco hosted around 130 Singtel customers (the winners of a special competition) to see how a combination of 5G and SKT's metaverse app, ifland, can open the doors to "richer and more immersive metaverse experiences" for consumers.
Attendees were able to create and customise avatars of themselves before entering an "exclusive Singtel x ifland room" to meet US singer-songwriter Alec Benjamin and listen to a performance in real-time. The demo also allowed them to take photos of the performer's avatar via "an interactive photo booth" and play games using augmented reality (AR) headsets, among other activities in the virtual realm.
In a statement detailing the move, the telco said it intends to run a series of metaverse-themed events, dubbed Meta Guides, as part of its union with SKT. The aim is to introduce new platforms and experiences in the metaverse which, at least at this stage, are targeted at consumer users.
In addition to attending in-person events to showcase the metaverse, Singtel's customers can now check out what the immersive virtual world has to offer using the ifland app, where they can also unlock "exclusive benefits", such as virtual merchandise and meetings between fans of the increasingly popular K-pop music.
"The evolution of the internet is shifting towards a creator economy and immersive virtual worlds", which requires an ultra-low latency network with high-speed connectivity and higher bandwidth, explained Anna Yip, CEO of the consumer Singapore business at Singtel.
She stressed the telco's ambitions to showcase how its 5G, metaverse-ready network can enable "innovative ways to engage consumers in the metaverse, such as new product launches, e-gaming, entertainment events and more", and pledged to develop more use cases related to this.
Singtel became SKT's main metaverse ally for south-east Asia in November 2022, and their main goal was to develop virtual versions of places in Singapore and avatars customised to the local culture, before expanding their offerings to other markets in which Singtel operates, including Indonesia, Thailand and the Philippines. They also plan to partner in areas such as advanced data encryption to build "safer networks against emerging cyber threats" – see What's up with… SK Telecom and Singtel, metaverse patents, Bullitt.
As well as its focus on south-east Asia with Singtel, SKT – arguably the most advanced telco with regards to metaverse-related developments, having launched ifland in its domestic market in 2021 – is building momentum around its global metaverse platform expansion plan through a number of collaborations, including one with Deutsche Telekom in Europe and another with e& in the Middle East.
In addition to consumer applications, Singtel regards the metaverse (when combined with 5G) as a digital transformation enabler across industry verticals, such as manufacturing, where "emerging technologies and innovations such as automated robots can be deployed in the metaverse to test operations or train staff before such machinery is deployed in the real world", noted the operator.
While much of the early metaverse development and demonstration focus is on possibilities in the consumer sector, it is the enterprise market that holds the greatest business opportunity, according to the team at ABI Research.
Last year was notable for multiple metaverse-related plans, proposals, relationships and developments – see The most popular metaverse stories of 2022.
- Yanitsa Boyadzhieva, Deputy Editor, TelecomTV
Email Newsletters
Sign up to receive TelecomTV's top news and videos, plus exclusive subscriber-only content direct to your inbox.