Orange's tech innovations highlight telecom's digital future
At its annual innovation showcase, Orange exhibited what it has been working on at its R&D centre in Paris
The group aims to commercialise solutions that promise to improve connectivity, security and sustainability
Digital transformation is the "holy grail" for telcos, but success is not guaranteed, according to industry analyst Paolo Pescatore
Paris – Orange Research and Innovation Exhibition 2022 – Tier 1 telco Orange put an emphasis on improved connectivity, security and sustainability as it unveiled a plethora of innovative products and applications at its annual Research and Innovation Exhibition held in the French capital city.
Among the most notable innovations, and highlighted by Orange chief technology and innovation officer Michaël Trabbia as his favourite, is a Wi-Fi sensing solution on a Livebox router that uses radio waves to detect surrounding characteristics, such as whether there is an intruder or if someone has potentially suffered an accident. The solution can send alerts via an app in real time whenever it senses motion in a room.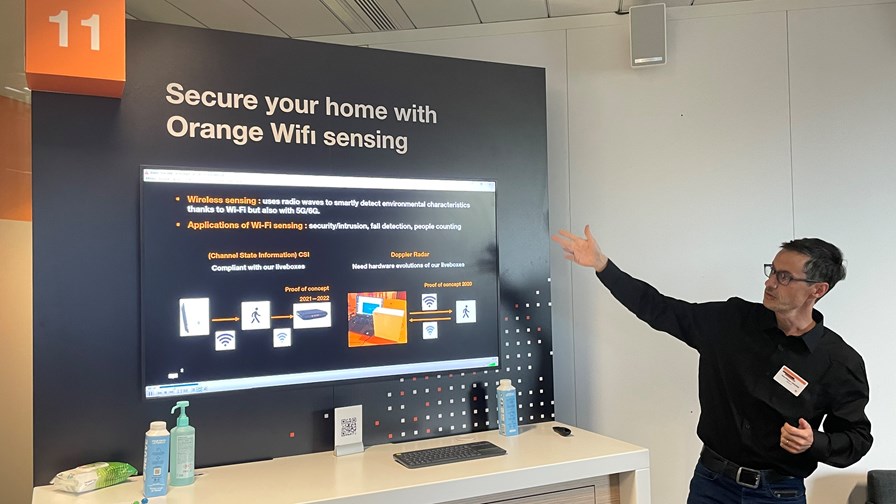 But Orange isn't alone in developing such useful capabilities: A few weeks ago, US operator Verizon unveiled similar technology that is able to monitor activity via home Wi-Fi, and Cognitive Systems has been active in this space for years, noted Phil Kendall, director of service provider group at Strategy Analytics.
Another Orange innovation is its Reconfigurable Intelligent Surface (RIS), which can be attached to walls to make them "intelligent" by redirecting existing radio waves within a target zone without emitting any additional waves or consuming energy.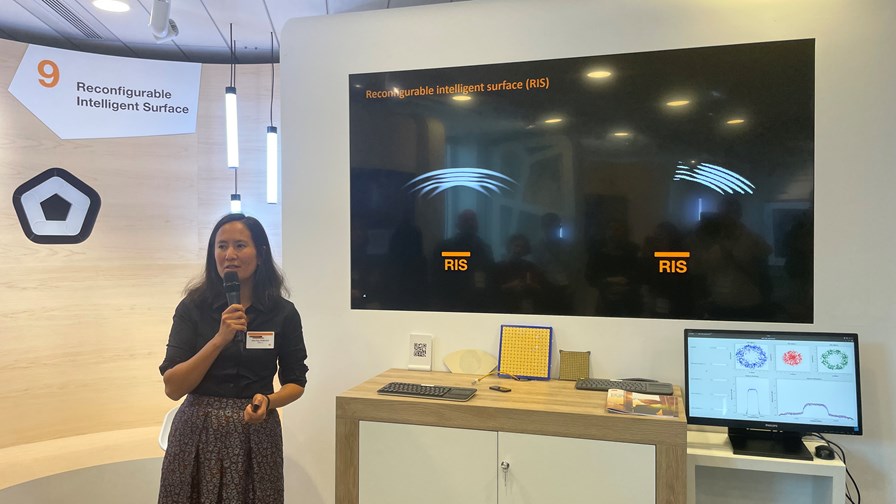 According to the operator, the invention improves the coverage and performance of a wireless network, and is one of very few prototypes in the world. Orange claims to be the first operator in Europe to conduct tests of this technology, which is a "good candidate for 6G", the company noted. It is in line with other parts of the industry in this respect – see Reconfigurable intelligent surfaces (RIS) key to the success of 6G.
In its current iteration, the RIS solution can reflect about 70% of an emitted wave, but Orange hopes to increase the volume as it continues with its R&D work.
In another showcase, Orange focused on its ambition to tackle threats in the future of quantum computing through a solution that uses quantum key distribution (QKD) technology, which allows secure communication to happen only between two authorised parties and automatically detects if someone is spying on the communication exchange. Unfortunately, during the demonstration the team behind the project experienced technical difficulties and couldn't actually show how the invention would detect a cyberattack. However, Orange is hopeful that, once commercial, this solution will be of much interest to banks, defence institutions and other customers that require high levels of security.
During its innovation demos, Orange also presented a small cube that is capable of most of the functions that a TV remote control can do but can also switch a Wi-Fi router on or off depending on usage needs. Another solution exhibited uses 5G and edge computing to alert store managers when certain stock needs to be refilled, while a further innovation creates volumetric video of real-world 3D scenes.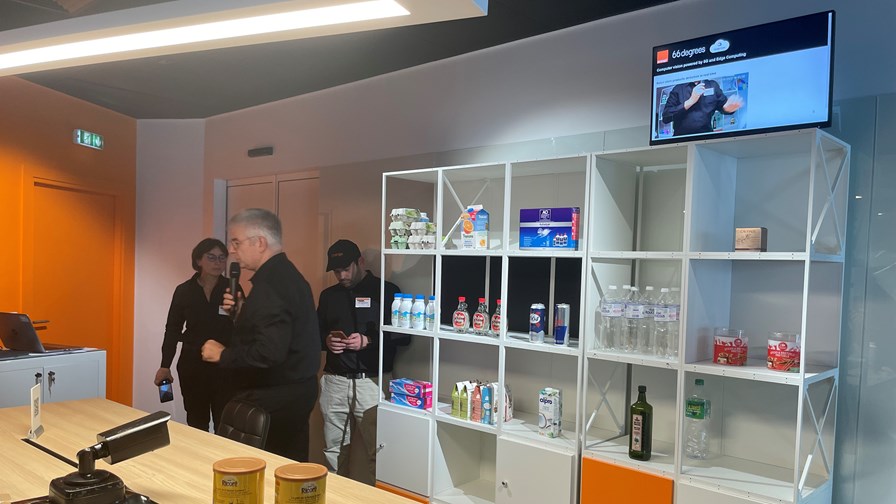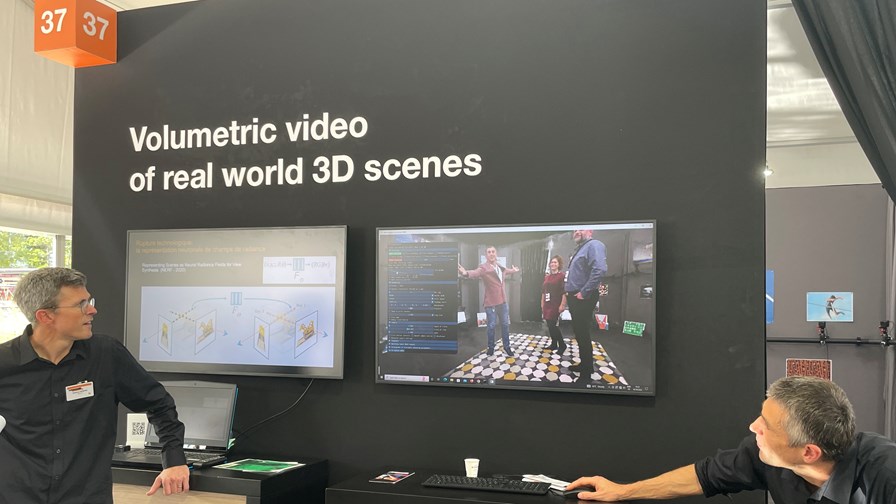 "We saw an interesting mix of demos ranging from things that probably could have been commercialised six months ago (Wi-Fi sensing, machine vision) to things that are perhaps eight to 10 years away from maturity (intelligent surfaces, QKD)," said Strategy Analytics's Kendall. "What I really took away from the event is that Orange is a strong innovation partner that brings both high-quality networks and deep technical knowledge that fits well with both academia working on long-term visions and enterprises and innovators working on short-term fine-tuning or even incubation of their solutions," he added.
Industry analyst Paolo Pescatore, founder of PP Foresight, noted that digital transformation "remains the holy grail for telcos in driving efficiencies and unlocking any new revenue streams".
"The road ahead is still long, and success is not guaranteed. At the same time, the hyperscalers continue to strengthen their market position and are becoming more vertically integrated", he argued, adding that Orange is aware that partnerships are key and this is why it is working closely with a number of companies and academia on the innovations it presented at its exhibition.
- Yanitsa Boyadzhieva, Deputy Editor, TelecomTV
Email Newsletters
Sign up to receive TelecomTV's top news and videos, plus exclusive subscriber-only content direct to your inbox.