IDC's senior analysts examine the differences between Indian and Chinese mobile markets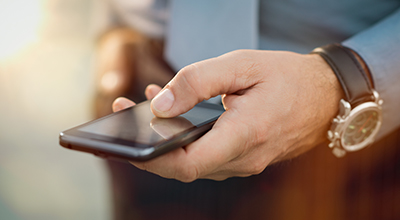 05 Aug 2019
IDC:Visiting India's mobile phone market where Chinese brands abound
Beijing, July 31, 2019- India is one of the four most ancient civilizations and now has the world's greatest population but only the world's third largest economy, so it clearly has significant market growth prospects. Also, India's GDP has continued to grow at more than 7% for the past five years, which has undoubtedly attracted many Chinese manufacturers to India. In response to this trend, IDC's senior analysts recently examined the differences between India and the Chinese mobile phone markets to better understand how Chinese brands can achieve further success in India.
Mr. Wang Jiping, Assistant Vice President of IDC China, after reviewing the Smartphones and Feature Phone market segments in India and many device manufacturers, gave the following market characteristics summary:
1.Smartphones are rapidly penetrating the Indian consumer market
According to IDC, smartphone shipments in India continued to grow by more than 10% year-on-year in 2017-2018, with an expected CAGR of 7.5% over the next five years. By 2018, India's smartphone segment had an installed base of 370 million units, while the number of Internet users reached 500 million, with an average monthly data volume of 6.8GB for a single active smartphone.
2.Chinese brands are dominating in India, but Samsung's momentum is not diminished
According to IDC's 2018 quarterly mobile phone market tracker, 59% of India's smartphone market segment comes from Chinese brands. Whether in New Delhi or on the streets of Bangalore, it's easy to see advertisements or specialty stores selling Chinese mobile brands. Xiaomi share of the market is 28.3 percent in 2018, occupying the number one position in India. IDC believes that the success of Chinese brands in India is partly due to India's smartphone purchasing power and mainstream price segment layout, which is more suitable for the development of Chinese brands, but also partly due to the fact that the market channel model is more similar to that of China's which makes it easier for the suppliers to apply their domestic trading and operational experience.
Compared with Samsung's current poor performance in the China market, Samsung is still very competitive in the India market, the overall market share in 2018 was ranked second. Samsung targets the mainstream mobile phone market in India with the M, J, A series of phones and Samsung will build its world's largest mobile phone factory in India in 2019 to undoubtedly further enhance its India market competitiveness.
3. India is preparing for a "consumption upgrade"
Comparably with the consumption upgrade wave in China a few years ago, India's consumption upgrade appears to be accelerating. Although the average unit price of India's smartphone market segment is only $161 (q1 2019, excluding tax benchmarks, as below), which is only about half the average price of Chinese smartphones, the market share at the $100-300 price level has been growing recently. Supported by cheap data-packages, high growth in the mobile network users, incentives to complete transactions through "mobile payment", "online shopping" and a series of emerging mobile Internet applications, India's "consumption upgrade" has great potential.
4.China and India both maintain a high growth in the proportion of sales on e-commerce platforms
As in China, the e-commerce platforms achieved a high share of end-to-end sales, at 36 per cent, thanks to a strong performance by Amazon, Flipkart and manufacturers such as Xiaomi in recent years. Value-for-money is one of the most important factors in winning over consumers in India. Realme, which is just starting to be known to consumers in China, has ranked second in smartphone shipments in India in 2018 and is continuing to grow in the first quarter of 2019.
Traditional retail channels also have a high proportion of the market with a sales model that is like China's, using state distributors to cover the city stores. The biggest difference with the China market is that India's carrier channels are almost non-existent because discounts are incomparable to traditional or e-commerce channels, and because most operators are still using the prepaid model.
5. India has unique end-user usage behavior
1) Voice assistant fits one of the locally unique consumer interactions. Many of India's are more likely to go to YouTube to watch videos when they want to discover something, or they are browsing on their smartphone, and Google Voice Assistants are more likely to return videos than in other countries because they require less typing and reading.
2) 4G feature phones becomes a popular option. In India, where price sensitivity is relatively high, many customers who are not yet able to buy smartphones prefer to buy a feature phone such as the Jio Phone, a low price 4G feature phone with an average unit price of $15-$20. It is pre-installed with popular apps such as Twitter, Facebook and WhatsApp, along with a less expensive data plan (about 5 cents/GB) and a range of free news, music, videos and more. This is to better meet the needs of low-end users in India.
Mr. Wang Jiping concluded his trip to India with the following summary, China and India are the world's most populous countries and are investing greatly in hardware IT infrastructure at 83.2% and 70.1% of overall IT infrastructure investment, respectively, and they are both population-driven. There are many similarities between them, especially in the hardware market. However, compared with China market's sluggish performance in the past two years, India's market has continued to grow at a high rate. India still has 130 million units/year of market capacity which together with India's younger population, makes it a good shipping destination for China's manufacturers.
This content extract was originally sourced from an external website (
IDC
) and is the copyright of the external website owner. TelecomTV is not responsible for the content of external websites.
Legal Notices
Email Newsletters
Sign up to receive TelecomTV's top news and videos, plus exclusive subscriber-only content direct to your inbox.