The US Cable TV industry: a case of remote control?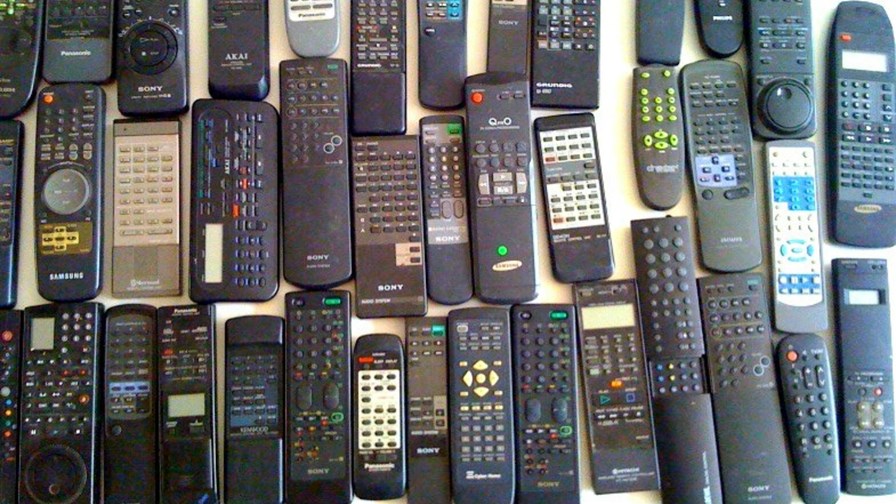 Cablecos get the lowest customer satisfaction score of any industry sector in the US
And it has been the same for 15 years on the trot
But will they improve? Will they hell
That's what you get with an oligopoly, no competition and a biased regulator
The predominant attitude to ISPs and cable TV providers on the part of Europeans in general, and the Brits in particular, is one of suspicious distrust and often of contempt. These feelings are frequently accompanied by anger at the constant price rises and the abysmal 'service' meted out by the 'customer relationship' staff when, after two or three hours anyone actually gets through to a call centre. But if you think that's bad, and it is, you can thank your lucky stars you are not a cable TV and other such services subscriber in the US where things can be, and often are, very much worse than on the east side of the Atlantic Ocean.
Over in America the service providers that treat their customers with overt contempt and rudeness. That's why, since 2003, the cable TV sector has, every year for 15 years, garnered the lowest marks for customer satisfaction in any in any part of any US economic sector.
And it's the same this year as well. The venerable, (it was founded in 1936) and influential, not-for-profit organisation Consumer Reports has just published the results of a major nationwide survey into customers' attitudes towards their cable TV providers and their opinion remains that they are rude and profiteering rip-off artists who treat their subscribers like dirt.
Of those surveyed by Consumer Reports, 75 per cent of subscribers with one of the TV, phone and Internet triple-play 'bundles' so-beloved of the pushy sales teams of the cable companies awarded all but one of their providers the lowest score possible for value for money.
And here's the kick, 45 per cent of them were 'enjoying' a 'cheap special promotion' deal at the time! Consumers hate the big cable companies because of over-priced offerings, appalling customer service, and the sneaky additions each month of little additional fees that soon add up to something substantial and cost subscribers a great deal of time and effort to get resolved.
An Alice Through the Looking Glass world
The US cable market is an Alice Through the Looking Glass world where the bigger and richer the supplier the more consumers pay for indifferent, limited and expensive services. According to Consumer Reports the median price of triple-play bundles from the nation's three biggest cablecos, Comcast, Cox and Optimum (Cablevision), is an utterly incredible $200 a month. Those daring souls who shop around can get that median price down to $189 a month if they go with a smaller supplier than can provide service in the area they live. Not all of them can though.
It's a stitch-up by an oligopoly. The big cablecos rig the market to ensure that they don't ever get into meaningful competition with one another but do spend huge sums to protect their markets and keep smaller, would-be rivals out of them. Hence the proliferation of (comparatively) 'low price special deals.' These effectively keep competitors at bay but after a few months subscribers find that the monthly price they pay increases substantially as additional fees are imposed and discounts quietly removed.
Those surveyed by Consumer Reports say the dirty tricks and sharp practices most often resorted to by cablecos include additional billed items such a "broadcast TV fees" that have been applied in the US for decades and were always included in the monthly bill but are now added on top of the price of bundled services although they are not mentioned at the time the contract is signed. That alone can cost a subscriber anywhere between $4 and $11 a month.
Then there's a "sports surcharge"routinely added after the contract is signed. That's an extra $7 to 12 a month even though cablecos frequently own the sports networks for which subscribers are being additionally charged. And then, moving up into more modern technologies, cablecos cynically bill for "HD technology" despite the fact that HD programming was necessary to attract subscribers in the first place and was paid for years ago.
And it gets worse, believe it or not
And most astonishing of all is the outrageous additional monthly set-top box rental fee which varies between $7 and $13 a month. The box is, of course, needed so that subscribers can actually access and enjoy the TV bundle they signed-up for in the first place. It is estimated that the cablecos between them make $20 billion a year from that dreadful scam alone.
Oh, and don't let's forget the "DVR Service" fee that costs between an additional $13 to $25 a month. Subscribers have to have them although the cost of storage these days is negligible and there lots of boxes on the market capable of recording many more programmes for a small amount of money upfront.
All this is down to lack of competition and the deliberate dismantling of consumer protection enacted by the US regulator, the Federal Communications Commission (FCC) under the Obama administration that gave consumers the right to buy and install their own recorders. It was one of the first acts of destruction by Ajit "Porkies" Pai when he was appointed to be the Chairman of the FCC by President Donald Trump. Mr Pai is an apologist for the US cable industry and decidedly partial.
Consumer Reports lists the five worst US cable companies offering TV, telephone and broadband as CenturyLink, Optimum, Windstream, Mediacom and Frontier. The five best smaller cablecos offering the same triple bundle of services as the Big Five are; Armstrong, Wave, RCN, Cincinnati Bell and Verizon.
And the one that got far and away the top marks in the Consumer Reports survey? it is EPB, a municipal broadband service run in Chattanooga, Tennessee as a public utility. The best thing for disgruntled CenturyLink customers to do is get the relevant choo-choo to Dixieland because "when you hear the whistle blowin' eight to the bar, then you know that Tennessee is not very far." And your triple play bundle will be a lot cheaper. "Woo, Woo Chattanooga, there you are."
Email Newsletters
Sign up to receive TelecomTV's top news and videos, plus exclusive subscriber-only content direct to your inbox.