Cable plots its evolution to standard PON life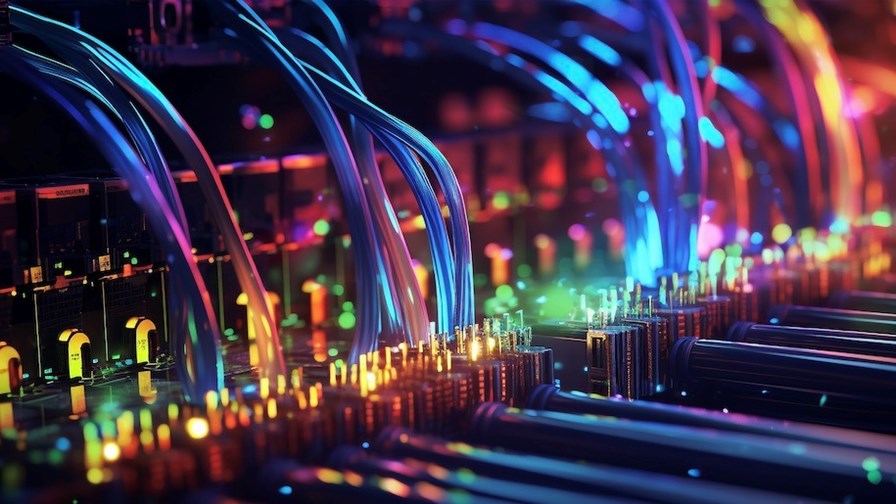 The ultimate infrastructure destination is gigabit passive optical network (GPON)
Progress to PON life may be slow, with many cablecos sticking with hybrid fibre coax for now, but the rewards are compelling
The end game is the culmination of cable's long insurgency, from its beginnings in radio service rediffusion in the 1920s to today's next-generation fibre broadband
What we used to call the cable TV sector appears poised to engineer a final, slow-motion convergence with telecom, with the intention of eventually adopting standard gigabit passive optical network (GPON) to the premises to replace (or at least supersede) the cable industry's stalwart hybrid fibre coax (HFC) infrastructure. Not all cablecos are yet committed to a GPON transformation. For the time being, many are content to continue iterating their cable industry DOCSIS standards across HFC on all or a proportion of their networks.
And why not? Up to now, this approach has served them well – in the US, it's thought the sector has enjoyed consistently healthy returns on invested capital (at about twice the rate of its telecoms peers, according to some estimates) in part by adopting a 'goldilocks' approach to network investment. Not too little – just enough to keep capabilities ahead of the needs of the majority of residential and small business subscribers – but not too much either, thus avoiding network upgrades that might scare shareholders. While some are planning to continue with HFC and DOCSIS, many are undertaking (or at least pencilling in) a migration to a full-fibre, end-to-end network infrastructure. Real or impending competition is the reason.
In our last cable article (see Cable's convergence journey: Are we nearly there yet?), we charted the progress of the cable TV industry from the 1990s as it sensed the opportunity to deliver data services alongside its TV channels, only to quickly discover that data was actually the golden ticket, not the sideshow. So, in many jurisdictions, cablecos set out to compete with telcos on residential broadband and, as their capabilities improved and their business models evolved towards full-service competition, they often captured a significant share of the internet access market. But now, the cable industry is aware that this approach may not be enough for them to stay profitable and independent in the longer term as service competition from their full fibre-to-the-premises (FTTP) or 5G-equipped telco rivals starts to hit home.
The problem and opportunity is that cablecos, mobilecos and telcos (or converged combinations of the three) are all deploying next-generation broadband network technologies, and so are able to address each other's customer segments.
For instance, 5G broadband networks are able to pitch for essentially fixed broadband access services to both residential and business users and are even using 5G to address very low-speed internet of things (IoT) applications, previously the preserve of specialist connectivity providers. Both mobilecos and telcos are gunning for the huge consumer video delivery function, which is now transitioning to streaming, making it an easy target for telco fibre; and all are going after the prized corporate connectivity market. The result is increasing competition and the prospect of flattening growth on access networks.
In the UK, for instance, there are now real signs that preparations are being made for consolidation or refocusing amongst broadband access providers, with BT, Vodafone and Virgin Media O2 (VMO2) all announcing significant staff cuts. In anticipation, an increasing number of cablecos globally are pencilling in or are actively migrating to telecom-standard GPON as they ask themselves how best to negotiate a competitive and rapidly consolidating future and decide that end-to-end fibre is the best way forward.
The newly converged UK entity VMO2, comprising one of the big three UK mobile companies and virtually the entire UK cable industry, is assembling an ability to at least pass (or have the ability to connect next-gen broadband to) a large proportion of UK's homes and businesses. It has forged a deal with wholesale network provider nexfibre, which will see 5 million (eventually 7 million) GPON homes and businesses added to its total. At the same time, it will gradually build out GPON in parallel to its existing infrastructure so that customers can opt for full fibre on an individual basis when ready. Eventually, it is envisaged that the old network will be shuttered and the ducts cleared of the old fibre and copper that supported the original HFC network.
As the VMO2 experience indicates, and as the telecoms industry has long discovered with both its wired and wireless deployments, swapping out network infrastructure is neither cheap nor easy. First, there are the obvious costs involved in any physical infrastructure-tinkering or, scarier still, buildout. But getting subscribers to make the leap from their legacy services in a timely or coordinated fashion is even more difficult – especially if it involves a price bump. So, understandably, regulators are usually poised to prevent unfairness as old services are superseded and shuttered because they've become costly to support compared to their replacements.
Virgin Media O2's gradual replacement strategy is one response but clearly even this is costly and complicated – so what are the compelling set of incentives driving cablecos to seek GPON conformity?
First and foremost, the switch enables the cableco to support the full range of network applications, user types and demographics on an equal footing to their full-fibre rivals, from traditional multi-channel TV to more focused streaming video services, such as Disney+ and Netflix, along with existing and evolving web-oriented applications, such as YouTube and TelecomTV, messaging services, web browsing, social media, IoT connectivity and so on. Most importantly, it provides an opportunity to tap the long-expected (and slightly delayed) arrival of next-generation corporate applications involving AI, augmented reality (AR) and advanced collaboration services – all served up with an essential garnish of extra reliability, resilience and security.
The move also makes the cable operator's services more fully interoperable with the those of its peers – in a world where end-to-end services appear to be rapidly disaggregating (for instance, with the rise of federated caching standards and the gathering prevalence of wholesale relationships), the ability for infrastructure to interoperate is going to be key, if it's not already.
Plus, once the switch to GPON is made, the ex-cableco can theoretically look forward to an unending ability to tap the 'coherent' nature of its modern fibre infrastructure to selectively turbo-charge PON capacity – as and when it's needed. That is, until circumstances change, and new strategies and roadmaps are required.
- Ian Scales, Managing Editor, TelecomTV