What's up with… Ericsson, NTT, UScellular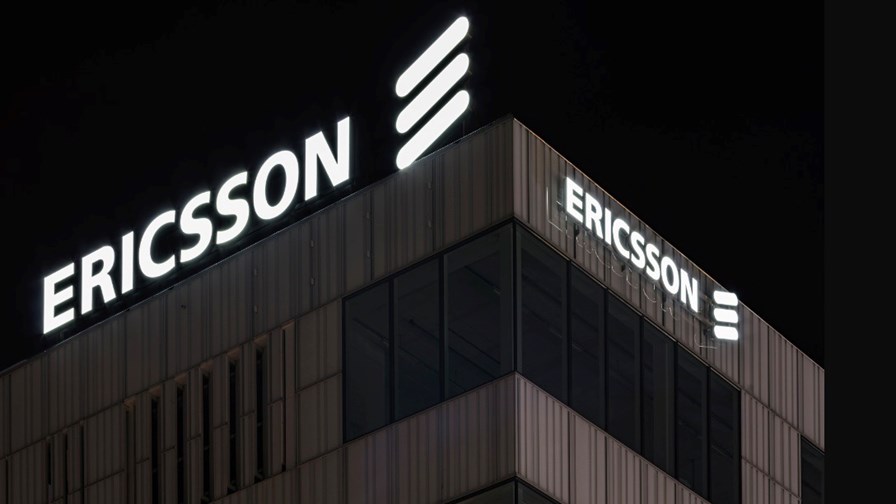 Shareholders go after Ericsson for losses following Iraq scandal
Japanese officials mull sale of NTT stake
Majority owner of UScellular is considering strategic options
In today's industry news roundup: Ericsson shareholders are seeking compensation from the vendor over the alleged mishandling of a probe into activities in Iraq; the Japanese government is said to be looking into selling shares in NTT as it focuses on other areas; Telephone and Data Systems is considering a range of strategic alternatives for UScellular; and more!
Thirty-seven Ericsson shareholders are suing the company for a combined 1.8 billion Swedish krona ($170m), alleging that CEO Boerje Ekholm's handling of an internal probe into the company's activities in Iraq and potential payments to Islamic State had depressed the stock, according to Reuters citing local newspaper Dagens Industri. The shareholders include several investment companies and pension funds, which have filed separate lawsuits with a Swedish court. Ericsson has reportedly disputed the claims, adding that it plans to defend itself "vigorously" as the legal action was "unprecedented in Swedish litigation and contrary to fundamental principles of Swedish corporate law". In February 2022, the vendor confessed to 'serious breaches' in its compliance rules and its ethics code in relation to activities in Iraq – see What's up with… Ericsson, Telecom Italia, Millicom.
The Japanese government is apparently open to selling its stake in NTT, Reuters has reported, citing information from domestic public broadcaster NHK. Akira Amari, a politician in the ruling Liberal Democratic Party (LDP) in Japan, said that the state believes that selling shares in NTT over the course of decades could secure the government a stable source of funding for other areas, including the country's defence budget. NHK has further stated that a team at LDP is expected to start mulling the sale of the NTT stake, which is around one-third of the total company.
The majority owner of UScellular, Telephone and Data Systems (TDS), is looking to either cash out of its 83% holding in UScellular or attract a new partner or two. TDS and UScellular announced a review of their strategic alternatives "in the best interests of shareholders," as a press release issued late last week by the company put it. The UScellular share price promptly nearly doubled. UScellular has 4.7 million retail connections in the US, 4.6 thousand full- and part-time employees and is the fifth-largest US mobile company. According to TDS, "There is no deadline or definitive timetable set for completion of the strategic review, and there can be no assurance regarding the results or outcome of this review. TDS and UScellular do not intend to comment further…".
The United Arab Emirates (UAE) Telecommunications and Digital Government Regulatory Authority (TDRA) has completed Phase II of its "5G-Advanced" trials project, which it conducted with the country's telecom service providers. The aim was to unlock the full capabilities of 5G in the 6GHz frequency range using 400MHz bandwidth. According to the TDRA, this capability has enabled a significant step towards the broad use of the internet of things (IoT), since its 10Gbit/s speed means the services can serve thousands of small transmitters and receivers scattered across the smart city to support applications, such as high-speed internet, remote diagnostics for healthcare, autonomous vehicle projects and industrial management.
The UK government is exploring a potential £160m scheme to fund next-generation satellite development. The new low-earth orbit (LEO) satellites will be key to offering connectivity in remote and rural parts of the UK, according to the government, which added that they will be more resilient and harder to disable than previous LEOs. It pointed out that LEOs have ensured reliable connectivity for Ukraine in the face of the Russian invasion. The government claimed the development would mark the UK's most significant investment in satellite communications so far and that it would be complemented by a range of live 5G integration projects, such as the 5G testing facility at ECSAT in Harwell, Oxfordshire, which aims to establish networks in underserved and remote areas. The government added that it is exploring grant funding of up to £100m and is considering backing this up with an additional £60m from the European Space Agency's UK-backed Advanced Research in Telecommunications Systems (ARTES) programme, which supports UK industry in delivering commercial satellite communications infrastructure. It claimed the scheme would establish UK leadership in many critical areas for the next generation of LEO satellite communication technologies, such as AI and machine learning.
Cable TV is being squeezed off the screen in the US and one of the beneficiaries appears to be YouTube TV, which has been adding customers as fast as Comcast and Charter appear to be losing them. A report from LightShed Partners claims YouTube may soon add two to three million new subscribers thanks to the addition of the NFL Sunday Ticket, promoting it from the fifth-largest TV provider in the US to the fourth largest. Meanwhile, Comcast lost 543,000 video customers during the second quarter of 2023, while Charter lost 200,000.
- The staff, TelecomTV