BT's biggest loss from its Italian accounting scandal? Trust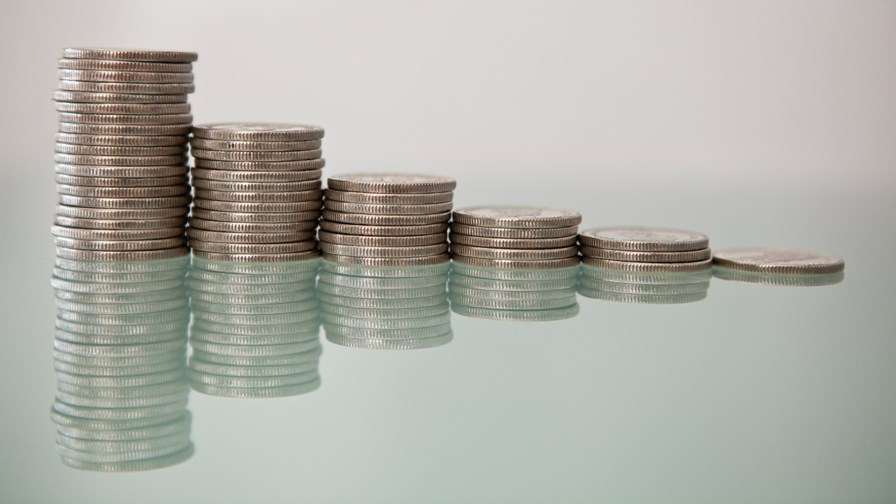 BT's Quarterly results show a significant revenue drop
£8 billion remains wiped off BT's market value from Tuesday
Trust could be the significant factor
Today BT chief executive, Gavin Patterson, sought to sooth shareholders stunned by Tuesday's revelation that BT had suffered a £530 million accounting fraud at BT Italy (see - BT announces £530 million loss through accounting irregularities, heads to roll).
Speaking at the release of BT's third quarter results today, Paterson claimed that the "situation is now under control, we have already appointed new management and as you would expect we are proactively providing assistance for the Italian authorities. Frankly I am angry that the integrity of BT has been undermined by the wrongdoing of a few individuals in one part of the business," he said.
But while a sudden and unexpected £530 million accounting black hole is a big deal, even for a company the size of BT, it doesn't by itself warrant an instant 20 per cent drop in share value - a drop which has continued (and even got a little worse over the past three days).
For context BT's quarterly results today reveal an underlying performance expected to generate earnings before interest, tax, depreciation and amortisation (EBITDA) in the region of £7.6 billion through the next financial year.
The Italian accounting 'irregularities' have caused BT to make total adjustments "relating to the investigation of our Italian business [of] £268 million for prior year errors… and a specific item charge of £245m for changes in accounting estimates (£145m in Q2 and £100m in Q3)," it stated today.
That has meant that BT's third-quarter group results show a 37 per cent fall in pre-tax profits to £526 million.
So once the 'adjustments' and write-offs are out of the way, earnings per share will roll on just as before involving no significant long-term change as far as shareholders are concerned.
So why the catastrophic drop which wiped around £8 billion from BT's market value?
Just a little matter of trust?
Much has been made this week of BT's many other 'headwinds' to account for the fall. In particular a slowdown in UK public sector work and falls in international corporate business that BT maintains have tended to overshadow its relatively good results in other parts of the business.
That has resulted in net cash inflow from operating activities down by £178 million to £1.5 billion. Then there are worries about its pension obligations; the cost of buying mobile operator EE (BT says it's performing very nicely); the difficulty it's having with rising content costs for BT Sport and the ongoing uncertainty about the ownership of its infrastructure arm, Openreach, which may be detached by the regulator should its broadband performance turn down.
But all of those problems were visible or expected before Tuesday, so in the wake of the accounting fraud there must be an issue with trust.
Shareholders are almost certainly asking themselves whether the Italian fiasco might be the tip of a faulty governance iceberg inside BT, where pressure to perform and bring in the numbers to win those tempting bonuses is causing managers to look for shortcuts.
Perhaps some of them remember, as we do, the slide in confidence that washed over the telecoms industry in 2001/2. Part of that involved accounting tricks such as 'bandwidth swaps' where some of the 'new-build' bandwidth barons of the time ostensibly swapped capacity, assigning the bandwidth they bought in as an asset while plumping up their books by defining the bandwidth going the other way as sales. That way they could show a healthy rise in demand for all the capacity they had conjured into being with their eye-wateringly expensive fibre network builds - and thus keep the confidence of their shareholders - while hoping the 'real' sales would come along in time to save them
In that context what little we know of the Italian accounting tricks have a slightly 'deja vu' feel to them. They were characterised as "involving improper sales, purchase, factoring and leasing transactions," which sounds familiar - at any rate they were apparently so skillfully hidden in the books that BT required specialist 'forensic' accountants to winkle them out.
Let's hope history isn't about to repeat itself.
Email Newsletters
Stay up to date with the latest industry developments: sign up to receive TelecomTV's top news and videos plus exclusive subscriber-only content direct to your inbox – including our daily news briefing and weekly wrap.