T.faster: DSL's next stop is a terabit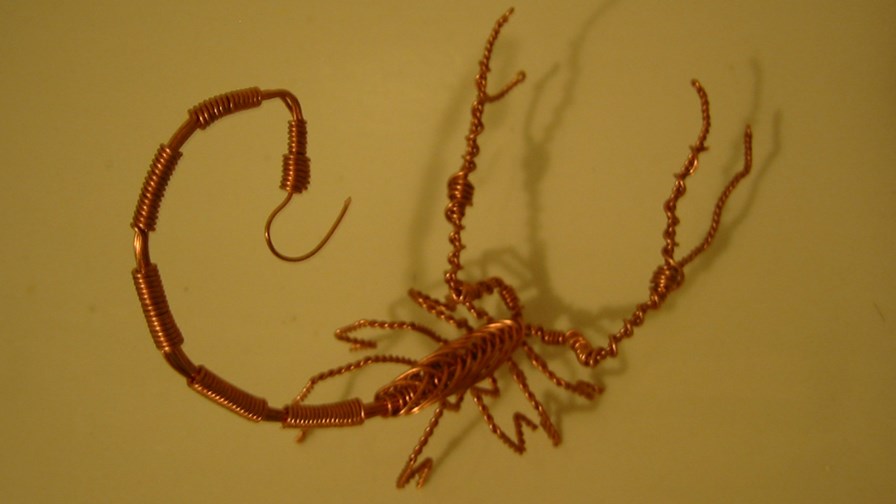 New target for DSL - 1 terabit over 100 meters of copper
New super-fast technologies will serve 5G
Case presented at Paris G.fast Summit
How fast can Digital Subscriber Line (DSL) go? For the last 25 to 30 years the popular answer has always been, "Probably not much faster than the next technical iteration." Like Moore's Law, DSL is always deemed to be in danger of running into 'physical limits' but, also like Moore's Law, has so far been able to swerve around them all.
And now it looks as if another successful swerve might be taking place. Tomorrow (Wednesday, May 10), DSL brainbox Dr John Cioffi, Hitachi America Professor Emeritus at Stanford and CEO of Adaptive Spectrum and Signal Alignment (ASSIA), is due to take the stage at the Paris G.fast Summit conference to announce 'Terabit DSL.'
Like all DSLs it's a case of speed v. distance. The new terabit DSL is claimed able to achieve One Terabit over 100 meters, 100 Gigabits over 300 meters, and 10 Gigabits over 500 meters.
How does it do it?
According to Cioffi the advance has been made possible by using the previously unexploited waveguide modes of current copper infrastructure. Waveguide-mode use, he will explain, is similar to the use of millimeter-wave transmission in advanced wireless and 5G, enabling the use of frequencies above 100 GHz.
Cioffi will point out in his keynote that early designs suggest link latency of 50-100 μs is readily achievable, which would easily allow even the most stringent 5G latency specifications of 1ms or less to be achieved with these Terabit DSLs.
He points out that today's fastest DSL (G.fast) uses only 200 MHz, while wireless uses 25 times as much spectrum. "The challenge was to develop practical ways to use higher frequencies over wires. Working with my ASSIA colleagues Dr. Chan Soo Hwang, Dr. Ken Kerpez, and Dr. Ioannis Kanellakopoulos, we found a solution."
Who's going to need a terabit?
Cioffi says he doesn't expect anyone to need a terabit/s (Tbps) to the home anytime soon - the technology will be most valuable to the data centers to be used by phone companies as well as to Internet companies like Google and Microsoft.
However, 10-100 Gbps speeds are already important to networks today and, he insists, represent a big market.
"Hundreds of thousands of 5G small cells will require 5-20 gigabit backhaul, and so will DOCSIS 3.1 cable nodes. Most 5G cells will connect to a Cloud RAN controller that can use 100 gigabits/s to support dozens of cells.
"AT&T and telcos around the world are now deploying G.fast to apartments. G.fast speeds of 300 megabits to a gigabit can be supplied to every apartment, unlike cable, which is shared. That requires multi-gigabit backhaul."
"Fiber is and always will be expensive to deploy. There are a billion phone lines around the world which will be now be able to deliver fiber-like speeds. Using wires instead of fibre for backhaul could dramatically bring down the cost of 5G networks."
John Cioffi won the Marconi Prize ("The Nobel Prize for Communications") for his work on DSL. He holds a range of basic patents for ADSL, VDSL, Dynamic Spectrum Management, and vectored DSLs. His 2002 paper with George Ginis, 'Vectored transmission for digital subscriber line systems,' introduced the concept of vectoring for high speed DSL.
Email Newsletters
Sign up to receive TelecomTV's top news and videos, plus exclusive subscriber-only content direct to your inbox.