What's up with… Telefónica Germany, Chunghwa & OneWeb, the fair share debate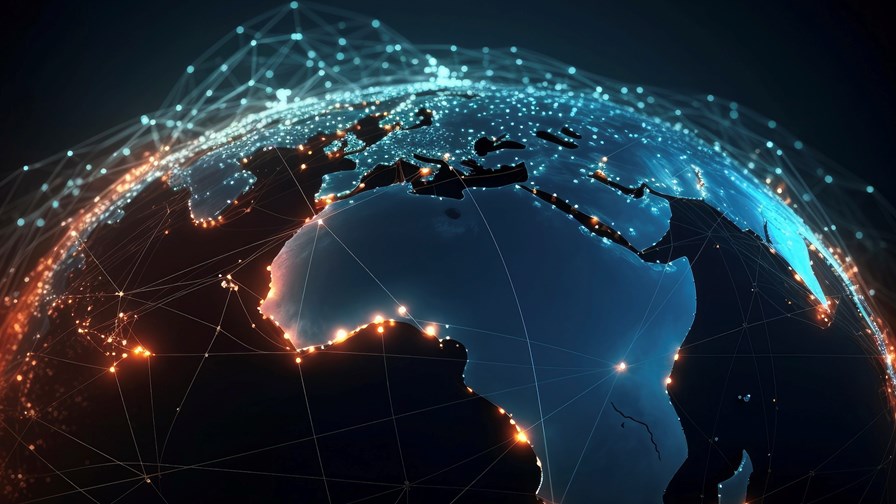 Telefónica Germany expands its IoT reach with LEO partner
Taiwan's Chunghwa Telecom hooks up with OneWeb
Belgium's regulator is unmoved by 'fair share' pleas
In today's industry news roundup: Telefónica Germany has brokered a partnership with a specialist satellite operator to expand its narrowband IoT reach; Taiwanese telco Chunghwa Telecom taps into OneWeb's LEO network; Belgium's telecom regulator sees no need for fair share capex contributions from the big tech companies; and more!
Telefónica Germany (aka O2 Telefónica) is expanding its international network coverage for enterprise internet of things (IoT) applications through a new partnership with low-earth orbit (LEO) satellite operator OQ Technology. "From the second quarter of 2024, O2 Telefónica will offer business customers worldwide 5G roaming availability, enabling the use of narrowband IoT (NB-IoT) solutions on all continents and oceans," stated the operator in this announcement. "OQ Technology's satellite network will be connected via a Telefónica IPX cloud and integrated into Kite," which is O2 Telefónica's IoT connectivity management platform that enables enterprises to monitor and control their SIM cards in real time from anywhere in the world. Just this week, OQ Technology announced the successful launch of two LEO satellites (Tiger-5 and Tiger-6) aboard SpaceX's Falcon 9 rocket: The satellites, of which there are now eight in orbit, are nanosatellites carrying 'cell tower' NB-IoT systems that offer 5G IoT connectivity. Read more.
Still in LEO land… Taiwanese telco Chunghwa Telecom has struck an exclusive deal with LEO satellite operator Eutelsat OneWeb for the delivery of satellite data services in Taiwan, a move that provides Chunghwa and its customers based in the island state with an additional data connectivity option. "Eutelsat OneWeb is a leading provider of LEO satellite services and Chunghwa Telecom is excited to have the opportunity to collaborate with the Eutelsat OneWeb team to introduce LEO satellite services into the country," noted Chunghwa Telecom executive VP Alex Chien. "Taiwan is an island and relies heavily on submarine cables for external connectivity, with satellites serving as a secondary option. Therefore, satellite services are essential communication tools for the Taiwanese government and businesses. By integrating Eutelsat OneWeb's LEO satellite service with our geostationary orbit (GEO) satellite service, Chunghwa Telecom takes the first step towards establishing a multi-orbit satellite service portfolio," he added. OneWeb, which became part of the Eutelsat empire in September and now has more than 630 satellites in orbit, has struck multiple deals with telcos, including BT Group, Australia's Telstra, Japan's SoftBank, US operator AT&T and European telco giants Telefónica and Orange, around the world over the past few years. Read more.
And yet more from the heavens… AST SpaceMobile, one of the companies aiming to enable satellite-to-smartphone communications, says its initial commercial satellite launch is set for the first few months of next year. "The manufacturing of our first five commercial satellites is at full speed at our Texas facilities, and we are looking forward to our expected launch in Q1 2024 as we target initial commercial service for both mobile network operators and governmental entities starting in 2024," said CEO Abel Avellan in this business update that sent the company's stock soaring by almost 25% to $4.71 in trading on Wednesday. For more on AST SpaceMobile and how it is working with telcos, such as AT&T, Rakuten Mobile and Vodafone, see AST SpaceMobile boasts satellite-to-smartphone breakthrough.
European telcos' pleas for a 'fair share' contribution towards their capital expenditure by the tech giants – or large traffic generators (LTGs) as they are being referred to in this context – has left Belgium's regulator, BIPT (Belgian Institute for Postal Services and Telecommunications), unmoved. The watchdog has taken the "main arguments for mandatory contributions, proposed principally by ETNO [European Telecommunications Network Operators' Association]" into account, but decided that "in terms of financing, no disquieting issues can be found on the Belgian market: Commercial fibre rollout plans already exist for the majority of the territory," BIPT noted in this 50-page report on the matter. It added, "The rather scarcely populated areas (shall be) are addressed through a combination of state aid, the existing cable gigabit performance and/or FWA [fixed wireless access]. Furthermore, the European telecom sector's profitability remained stable over the past decade. Although the currently high inflation and interest rate may cause investors to exercise more restraint, the availability of financial capital for network rollout in Belgium appears to be unaffected so far. Indeed, bottlenecks are likely to arise rather in terms of availability of staff, licensing procedures, etc," stated the regulator, which concluded that it "believes that the need for mandatory payments from internet platforms to network operators in Belgium is not sufficiently demonstrated." All the big European telco groups have been banging the drum on this issue for over a year now, but so far the European authorities have appeared reluctant to act and, indeed, the issue looks like it might have recently been shuffled into a policy waiting room from which it might not emerge – see EC's fair share ruling is MIA.
The semiconductor sector has been in the doldrums this year and is set to be worth $526.5bn in 2023, down 12% from $598bn in 2022, according to research house IDC. But the good news is that the chip sector is now looking a lot healthier and the IDC team expects it to grow by 20.2% to be worth $632.8bn in 2024. "The US market will remain resilient from a demand standpoint and China will begin recovering by the second half of 2024," stated IDC in this announcement. But there won't be an immediate uptick across all parts of the semiconductor industry: IDC forecasts a near-term turnaround in smartphones and PCs as manufacturers use up their inventory stocks, while automotive and industrial chip demand is set to ramp up in the second half of next year. In addition, "Technology and large flagship product introductions will drive more semiconductor content and value across market segments in 2024 through 2026, including the introduction of AI PCs and AI smartphones next year," according to IDC.
Test and measurement vendor Viavi Solutions has added to its Nitro Wireless portfolio of products with the launch of its XhaulAdvisor, which is designed to offer real-time data for fronthaul verification, analysis, emulation and channel utilisation, according to the company's announcement. That functionality enables Open RAN vendors, operators and the O-RAN Alliance's OTIC (Open Testing and Integration Centre) labs to "accelerate interoperability testing and end-to-end testing and troubleshooting," claimed the vendor. "Unlike conventional tools that require lengthy waiting periods for capture, post-processing and visualisation, XhaulAdvisor enables a realistic testing and validation environment in real time," it boasted. "Vendors and operators rapidly and accurately correlate test anomalies to network events and troubleshoot fronthaul and transport timing, packet flows and channel utilisation, as well as analyse M-plane, S-plane and C/U-plane sessions," added Viavi.
- The staff, TelecomTV
Email Newsletters
Sign up to receive TelecomTV's top news and videos, plus exclusive subscriber-only content direct to your inbox.