OneWeb cements SoftBank deal as it heads towards Eutelsat merger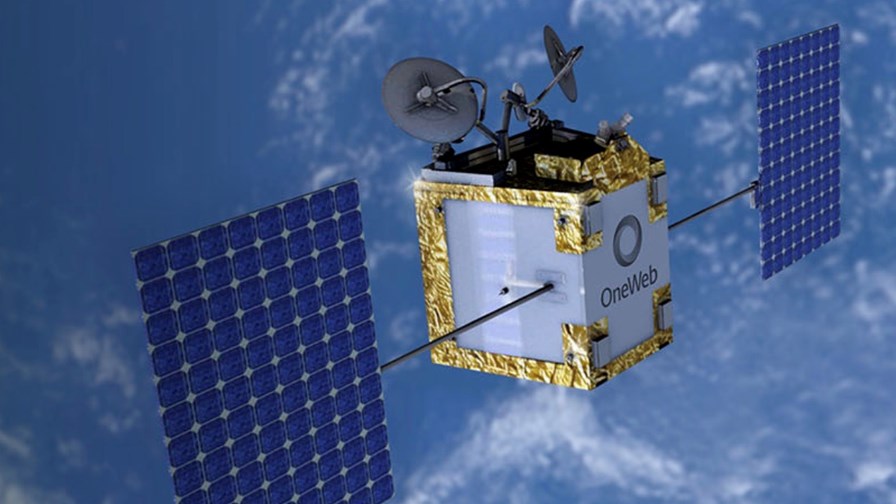 The low-earth orbit (LEO) satellite market is hotter than ever
OneWeb has struck a services deal with Japanese telco SoftBank
The UK satellite provider is also progressing with its Eutelsat merger
While Telesat and Starlink have also been active with their LEO constellation plans
OneWeb has struck a deal with SoftBank Corp. to deliver communications services across Japan using low-earth orbit (LEO) satellites as part of the latest in a series of major telco deals for the UK satellite company since it emerged from bankruptcy protection in 2020.
As part of a distribution agreement, the Japanese telco and OneWeb have teamed up to deliver "fast communication services with low latency" that will be made possible using OneWeb's growing LEO satellite constellation.
According to the pair, the integration of OneWeb's technology with SoftBank's closed domain connection services will enable "even more secure communication in Japan", in addition to offering "a bandwidth guarantee" ensuring that customers will have access to the speed and stability they expect. The deal is expected to enable data service connectivity in locations where conventional mobile networks are unavailable, such as remote areas in mountainous regions and disaster-affected places.
This agreement acts as the next step in the ongoing collaboration between the two players and, for SoftBank, it means advancing its strategy around achieving what it dubs a "ubiquitous network" by integrating satellite-based communication with terrestrial network services. In addition to LEO satellites, it plans to rely on connectivity from high-altitude platform stations (HAPS) in the stratosphere. New services, especially for enterprise customers, are also to be launched by SoftBank following the agreement.
"This collaboration will offer customers high-speed, low-latency connectivity solutions in remote and underserved areas in Japan. We look forward to working closely with OneWeb to provide exceptional service and expand the reach of our growing ubiquitous network throughout the region," said Takenori Kobayashi, VP and head of the product technology division at SoftBank Corp.
For OneWeb, the distribution deal with the Japanese operator is just one of many it has secured since the company was saved from bankruptcy in 2020 with the help of partner SoftBank, as well as the likes of the UK government and Indian operator Bharti Airtel. It has been steadily making strides among the Tier 1 operator list as telco providers look to boost their connectivity capabilities in any imaginable location. The satellite provider's partners include AT&T, BT, Orange, Telefónica and Telstra.
Meanwhile, OneWeb is also busy finalising its merger with French satellite provider Eutelsat (a deal first announced a year ago), with the UK firm noting recently that the move is in its final stages having obtained all the necessary regulatory blessings. According to OneWeb, Eutelsat has been preparing for the merger, which is set to create "a leading global player in satellite connectivity", and has proposed a governance structure for the new entity, which will consist of a 12-strong leadership team led by Eva Berneke, CEO of Eutelsat. The chief of OneWeb, Neil Masterson, will stay with the combined entity until the end of 2023 "to continue to ensure the successful integration of the companies", OneWeb explained in a statement available here.
In yet further proof that the LEO sector is hotter than ever, Canadian satellite operator Telesat has partnered with US-based spacecraft manufacturer SpaceX for the delivery of Telesat's Lightspeed satellite constellation into low-earth orbit. As part of the deal, Telesat will make 14 launches on SpaceX's Falcon 9 orbital rocket, which will carry up to 18 satellites into low-earth orbit per launch. The campaign will be set in motion in 2026, with Telesat expecting to start delivering global connectivity service to enterprise and government users in 2027.
Finally, media reports recently suggested that Starlink, SpaceX's LEO satellite constellation, is close to receiving approval from officials in India to start offering connectivity services across the country. And while a final decision is expected later this month, the plan is expected to be given the go-ahead by the respective authorities.
- Yanitsa Boyadzhieva, Deputy Editor, TelecomTV
Email Newsletters
Sign up to receive TelecomTV's top news and videos, plus exclusive subscriber-only content direct to your inbox.