What's up with… 5G and 6G in the UK, OneWeb, fibre in China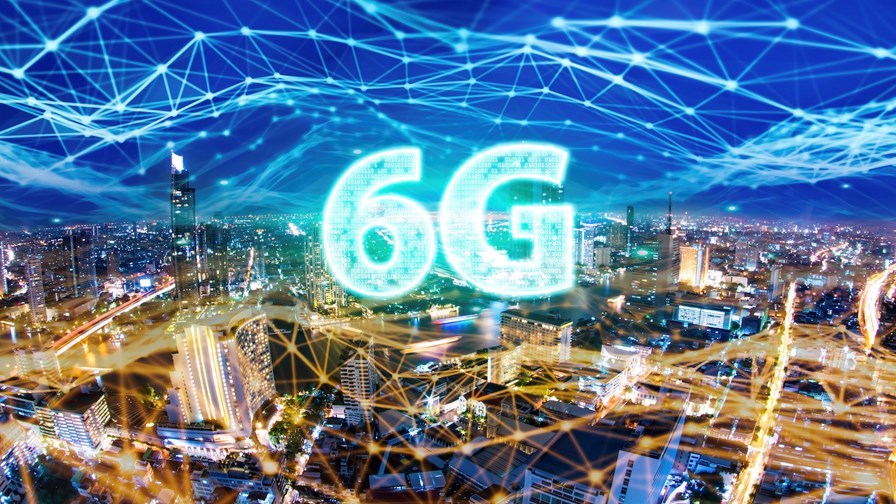 UK government splashes £150m to boost 5G and prepare for 6G
OneWeb gets the go-ahead to test its satellites in the UK
China's top telcos plan to rival the US with a $500m fibre network
In today's industry news roundup: the UK government puts its money where its mouth is by committing £150m towards 5G uptake and 6G research; OneWeb grabs opportunity to test its satellite connectivity capabilities in the UK; the empire of Chinese telcos strikes back with plans for a $500m undersea fibre network; and more!
The UK government is serious about making the nation a leader in the digital era, unveiling a package of almost £150m in investments focused on next-generation technology deployments and innovation. As part of the new Wireless Infrastructure Strategy presented by the UK Department for Science, Innovation and Technology, the lion's share of that amount – up to £100m – will go towards funding "a new long-term national mission to ensure that the UK is at the forefront of both adopting and developing 6G, the future of digital connectivity". The investment will initially target shaping and driving early-stage research into 6G, as well as to influence global standards-setting, with plans to work with partners to achieve its goal. Another £40m will be poured into a 5G innovation fund to boost the take-up of the technology and to hit a specific goal for all populated areas to be covered by 5G standalone (SA) by 2030. According to the UK government, 5G SA will open the door to new technologies that will "change our lives and the way businesses operate", including the use of driverless vehicles, robots and drones at factories so that UK cities are "smarter, cleaner and less congested". It claimed that its strategy will help operators by driving down deployment costs and improving demand for 5G services. On that note, the government reconfirmed that "there is no 'magic number' of mobile operators, whilst noting all decisions on consolidation are for the Competition and Markets Authority" (this comment comes as Vodafone and Three UK late last year openly expressed interest to merge – see Vodafone and Three UK go public about their marriage plans). Finally, an £8m investment will be set aside for a satellite connectivity programme which will provide gigabit-capable broadband access to up to 35,000 of the most remote properties in the UK.
On that note, satellite company OneWeb (which emerged from bankruptcy in 2020 with help from the UK government) unveiled it has been selected to conduct two trials to connect remote communities across the UK under the UK government's Very Hard to Reach Premises connectivity programme. Under the scheme, OneWeb will provide broadband access through its low-earth orbit (LEO) satellite network in partnership with UK operator BT and LEO satellite internet services provider Clarus. The trials will take place in the Shetland Islands and on Lundy Island, near the north Devon coast. "From the beginning, OneWeb's mission has been to bridge the digital divide for communities, but there are still countries around the world where reliable access to connectivity is unattainable. Working with the government, alongside our trusted partners and customers, OneWeb can help to bring connectivity to the communities and businesses that need it most, in underserved regions in the UK and around the world", commented Neil Masterson, CEO of OneWeb. The company finalised its initial phase of satellite launches in March, bringing its fleet in orbit to 618 which means that the constellation is now large enough to provide global coverage.
Cable splitting: The long-predicted global internet split between the US and China has come one step closer with the announcement that Chinese telecom giants China Mobile, China Telecom and China Unicom, along with the Chinese government, are reportedly set to fund a $500m high-speed, undersea fibre network linking Europe and Asia (and much between). The build is thought to be a response to successful US efforts to thwart Chinese-led international undersea cable projects over the past four years, on the basis that the cables might enable the Chinese government to spy on communications between the US and its allies. According to Asiafinancial.com, the proposed China-led cable will link Hong Kong to China's island province of Hainan, before going on to Singapore, Pakistan, Saudi Arabia, Egypt and France. It is designed to parallel a rival cable being constructed by US firm SubCom, called SeaMeWe-6 (Southeast Asia-Middle East-Western Europe-6), which will also connect Singapore to France, via Pakistan, Saudi Arabia, Egypt and half a dozen other countries along the route. This consortium had initially included China's Telecom, Mobile and Unicom, along with other international telcos, but a US government pressure campaign saw the construction contract reassigned to SubCom which resulted in the end of Chinese participation.
Canadian operator Rogers Communications is set to build a 5G network across the entire subway system in the city of Toronto as it sealed a deal to acquire BAI Communications' Canadian operations (BAI Canada) which used to hold the exclusive rights to build the wireless network of the Toronto Transit Commission since 2012. Rogers stated that with the acquisition, which has been agreed upon for an undisclosed amount, it will be able to "undertake the investments required to build a comprehensive and reliable 5G network" which will allow for people to access emergency services and connect to wireless services across the entire underground system. The telco, which touts itself as the "biggest investor in 5G" in Canada, added that the 5G network deployment at the underground system in Toronto will take approximately two years due to "the limited overnight construction windows available to complete network installations so the subway remains operational for riders". The takeover of BAI Canada is expected to close in the next two weeks, subject to closing conditions. This move comes shortly after Rogers was given the green light for the much-anticipated CAD$20.4bn merger with rival Shaw Communications.
Continuing trouble in the intercloud: Competition between the tech giants is causing an outbreak of finger-pointing as the hyperscalers face increased regulatory scrutiny over alleged bad business practices. Last week, we reported on Ofcom's proposal to refer the UK's cloud services market to the UK's Competition and Markets Authority (CMA). Ofcom singled out both Amazon Web Services (AWS) and Microsoft, pointing out that they hold a 60% to 70% share of the cloud services market between them. Google, itself no stranger to regulatory scrutiny and until fairly recently considered a credible number three in the market (now squeezed down to a tentative 5-10%), went on the offensive. According to Reuters, Google Cloud vice president, Amit Zavery, has claimed that Microsoft "definitely has a very anti-competitive posture in the cloud… they are leveraging a lot of their dominance in the on-premise business as well as Office 365 and Windows to tie Azure and the rest of cloud services and make it hard for customers to have a choice". Stand by for more bickering.
It's been a bad week for two of the UK's biggest telcos. Last week saw Virgin Media O2 suffer a rash of outages across its network services on Tuesday, 4 April 2023. The difficulties were reported by more than 50,000 people, according to Downdetector, and chaos and customer outrage ensued. At one point, Virgin's corporate website went down under the pressure. Then, on Monday Vodafone UK suffered what it described as an "isolated incident" which left thousands of its broadband customers unable to get online. Vodafone claimed it's all fixed now but customers were angry, wrote The Guardian, particularly those working from home.
- The staff, TelecomTV
Email Newsletters
Sign up to receive TelecomTV's top news and videos, plus exclusive subscriber-only content direct to your inbox.