What's up with… Rogers and Shaw, Virgin Orbit, Huawei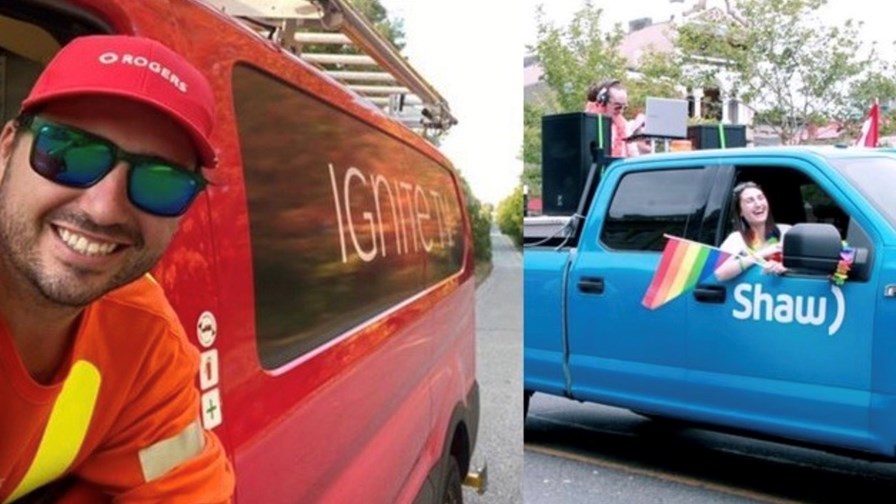 Rogers, Shaw merger gets Canadian green light
Virgin Orbit's days are over
Further pressure on China and Huawei
In today's industry news roundup: Final regulatory approval has been given for the merger of Rogers and Shaw in Canada; "Start Me Up" becomes "Close Me Down" at UK rocket hopeful Virgin Orbit; Japan looks set to limit the export of key technology to China; and more!
Rogers Communications has been given the go-ahead for the long-planned CAN$20.4bn merger with Shaw Communications, with the deal set to close by 7 April. The deal was first announced more than two years ago. "We are very pleased to move forward with this transformative merger and proudly deliver on our commitments to enhance and expand network coverage, connect underserved communities, and improve access for low-income Canadians," noted Tony Staffieri, president and CEO of Rogers. "Building on a shared legacy with Shaw, we will invest substantially to bring more choice, more value, and more connectivity to Canadians across the country." Approval comes with a number of conditions, including: Investing $1bn to improve connectivity for rural, remote, and indigenous communities and unserved remote highways in Western Canada; investing $2.5bn to expand and upgrade Rogers' 5G network for consumers and businesses in Western Canada; investing $3bn in technology and network services in Western Canada, including modernising and expanding fibre-powered internet; and creating 3,000 new jobs in Western Canada to support the multibillion-dollar investment in networks, services, and technology. Read more.
"Start Me Up" becomes "Close Me Down" as Branson's Virgin Orbit shuts up shop. Another dream of Britain's meaningful involvement in the satellite-launch industry seems over with the news that Richard Branson's Virgin Orbit rocket company, which is based in the far south-west of England, is closing down for "the foreseeable future" and 85% of its staff, that's some 680 people, are being "laid off". As the shuttering was announced, Virgin Orbit's share price immediately fell by 44%, to US$0.34 in after-hours trading. In late 2021, the share price was $10. The story was first reported by the US business news channel and website, CNBC. Last night, Virgin made a regulatory filing with the US Securities and Exchange Commission (SEC) stating that it would cease trading "in order to reduce expenses in light of the company's inability to secure meaningful funding." It has no money and no work. It will be all but impossible for the company now to come back from what has happened. Virgin Orbit was presented as an enterprise of great promise for the UK space industry. It was to launch small satellites, at relatively low cost, following a novel model that, it was claimed, would be commercially viable, profitable and thus empiric evidence that the UK could become a big space-sector player. It still might, some day, but not from a corner of Newquay airport in Cornwall. In January this year, Virgin Orbit's LauncherOne rocket was dropped from beneath an adapted Boeing 747 jumbo jet that had, ambitiously, been christened as "Cosmic Girl". The rocket fired but a short while later suffered an "anomaly" when a fuel-pump filter blocked and the Stage 2 rocket engine failed. Both LauncherOne and its nine-satellite payload crashed into the Atlantic Ocean and were lost and with them went Virgin Orbit's hopes and ambitions. The mission was called "Start Me Up", but it didn't give Virgin Orbit the necessary kick. Only a couple of weeks ago, Virgin Orbit's CEO, Dan Hart, told company personnel that operations would be scaled-back temporarily to allow time for a rescue package to be put together. "An update on go-forward operations" was promised for the following week, but never materialised. Q4 results are late and remain pending and publishing them sooner or later will be little more than an academic exercise in the fulfilment of financial responsibilities. Yesterday, Hart told his staff, "We have no choice but to implement immediate, dramatic and extremely painful changes." Having been spun-out of the Virgin Group in 2017, Virgin Orbit did not make any money during its development phase and short operational lifetime. Having failed to attract either new customers or additional funding, Branson has tapped his investments unit for US$10.9m to help cover some of the $15m needed to cover "workforce reduction" and other immediate costs. Virgin Investments now has "first-priority security interest on substantially all of [the company's] respective assets, including all aircrafts, aircraft engines (including spare aircraft parts) and related assets, other than certain customary excluded assets", which will be rather handy if Virgin Orbit goes into Chapter 11 bankruptcy protection in the US.
Huawei's executives mentioned ongoing uncertainties and challenges as they presented the Chinese vendor's audited results today. And more of those uncertainties, and reminders of the challenges, were in plain sight over in the US, where network operator and enterprise service provider Windstream announced it had "completed the removal of all Huawei equipment from its network" – a badge of honour these days in the US market. And closer to home, the screw is tightening on technology exports to China, where vendors such as Huawei will need to rely more and more on local semiconductor production in the future….
Japan has joined the US and the Netherlands in moving to limit the sale and export of high-tech equipment to China, reports CNBC. At the top of the list is semiconductor manufacturing equipment. Some 23 different types of advanced chip manufacturing kit, including cleaning, deposition, lithography and etching components and systems, are on the Japanese list. The Ministry of Economy, Trade and Industry says that from July, when the restrictions become operational, very much more demanding export procedures and processes will be required from 160 export destinations. These will include the issuing by the ministry of specific, individually approved export licences. Meanwhile, 42 countries, including Taiwan, South Korea and the US, will enjoy a more relaxed regime because Japan accepts that such places have fully functional and comprehensive export controls. The minister of economy, trade and industry, Yasutoshi Nishimura, told a press conference in Tokyo that the new regulations are designed to ensure that high-tech equipment will not be diverted for military use. "We will fulfil our responsibilities in the international community as a technology-owning country and contribute to maintaining international peace and security," he said. "We don't have one specific country in mind with these measures" he added, but "by expanding the regions that will be covered... we wanted to address a broader range of risks associated with advanced semiconductor technology. China is not the only risk out there." It is a big one though and the new restrictions will have a marked impact on China. Japan's leading position in the global semiconductor industry may have declined dramatically over recent years, but the country is still a major manufacturer of machines that make cutting-edge chips. For example, Tokyo Electron and Screen make 20% of the world's chipmaking tools and Shin-Etsu Chemical and Sumco produce the most silicon wafers.
The conspiracy theorists are spinning their speculations and the rumour millers are grinding their gossip with wild claims about the proposed US Act of Congress that would ban TikTok. The story is spreading that the legislation will make it illegal for US citizens to use virtual private networks (VPNs) and, if caught doing so, would face 20 years in the slammer – plus a US$1m fine! In January this year, the Republican US senator for Missouri, Josh Hawley, first brought forward the so-called 'TikTok ban bill' to Congress. It contains provisions that would require any president in power to apply a federal law, the US International Emergency Economic Powers Act (IEEPA) – passed in late 1977 by then-president Jimmy Carter – to regulate international commerce by blocking the assets of belligerent foreign governments and regimes posing an "unusual or extraordinary threat to the United States, which has its source in whole or in substantial part outside the United States". Hawley's bill is designed to "block and prohibit all transactions" and to "prevent commercial operation in the US" of, in this instance, TikTok's parent company ByteDance. In March, another senator, Mark Warner, a Democrat representing the state of Virginia, introduced the Restricting the Emergence of Security Threats that Risk Information and Communications Technology Act," (or RESTRICT Act, for short) which would bring about the compulsory sale of TikTok to a US company. The bi-partisan bill does not cite the restriction of the use of VPNs and Senator Warner has stated that it will not affect their use. Indeed, one of his spokespeople, Rachel Cohen, told the Washington Examiner newspaper that, "This legislation is aimed squarely at companies like Kaspersky, Huawei, and TikTok that create systemic risks to the United States's national security – not at individual users." The US Commerce Department has also stated that the use of VPNs will neither be restricted nor banned. Nonetheless, speculation and scuttlebutt persist that any US citizen attempting to access Chinese or Russian versions of the internet could wind-up in the chokey. Estimates are that TikTok has 150 million users in the US. At the last census in 2021 the population was 331.9 million. If using a VPN becomes a crime, getting on for half the population of the US will soon be behind bars. That'll require a hugely expensive prison-building programme that would take a century to complete and the employment of millions of prison office cars and guards. Get real.
- The staff, TelecomTV
Email Newsletters
Sign up to receive TelecomTV's top news and videos, plus exclusive subscriber-only content direct to your inbox.