What's up with… Telecom Italia and KKR, Optiva, Elon Musk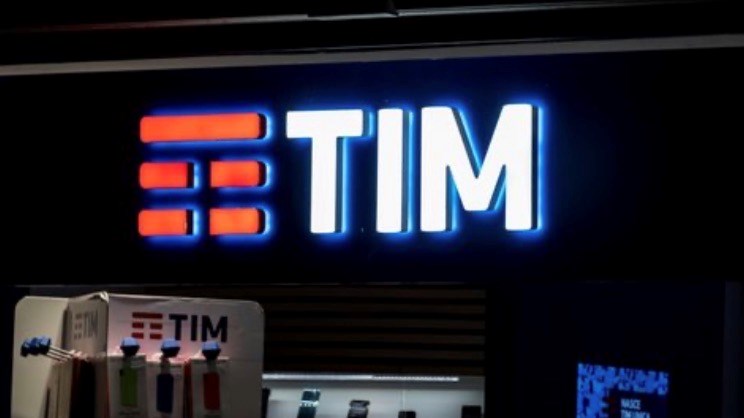 Telecom Italia enters exclusive M&A talks with KKR
Giere change at Optiva
Twitter's owner prepares for multiple battles
In today's industry news roundup: Telecom Italia is now in exclusive talks with KKR regarding the planned sale of the telco's NetCo unit; industry veteran John Giere ends his shift at Optiva; Elon Musk is in a war of words with Reliance Industries ahead of his cage fight encounter with Meta boss Mark Zuckerberg (yes, you read that right…); and much more!
The board of Telecom Italia (TIM) has assessed the latest offers for its NetCo (fixed access and international networks) division and decided that the offer submitted by private equity firm KKR (Kohlberg Kravis Roberts) "is preferable in terms of executability and timing, and higher than the competing offer" submitted by the consortium formed by Italian state lender CDP Equity and Macquarie Infrastructure. The telco did not share the value of KKR's offer, but it is believed to be in excess of €23bn, though that still falls way short of the €31bn valuation assigned to NetCo by Telecom Italia's single largest shareholder, Vivendi. Despite that shortfall, the telco's CEO, Pietro Labriola, will now engage in exclusive talks with the KKR team, which has until 30 September to submit "a conclusive and binding offer according to the best terms and conditions," though the telco also noted that any resulting deal would still require regulatory clearance and approval from the Italian government, which holds a 'Golden Power' share in the operator.
Telecom sector veteran John Giere has resigned as the CEO of cloud-based billing and charging system specialist Optiva, and will be replaced on an interim basis by the company's chairman Robert Stabile. The departure of Giere after two-and-a-half years at the helm is just one of a number of senior management changes at the company, as Michele Campriani has joined Optiva as chief revenue officer and Mary-Lynn Oke has been appointed CFO with effect from 1 July. "On behalf of the Board, I thank John for his leadership and significant contributions," noted Stabile. "John has been instrumental in accelerating Optiva's cloud transition, building a corporate foundation that increased customer confidence, and setting the stage for further success. Today, our new business outlook is more promising than at any other time since I joined the company. We are experiencing great interest from innovative MVNOs, digital brands and new market entrants. I look forward to leading the company into a growth phase," he added. For the first quarter of 2023 Optiva reported revenues of $12.7m, down 21% year on year, and adjusted EBITDA of $1m, down from $3.8m a year earlier, though the value of its bookings during the quarter was $17.1m.
As part of his limbering-up preparations for his upcoming and pathetically ludicrous cage fight with Mark Zuckerberg (how's that for the ultimate clash of infantile egos? When they meet, they should both be wearing nappies), Twitter and SpaceX owner Elon Musk is squaring up for a preliminary bout with Mukesh Ambani, the politically very well-connected billionaire boss of Reliance Industries, India's most valuable company by market value. During this week's visit by Indian prime minister, Nanendra Modi, to the US, Musk, in his usual subtle adaption of foghorn diplomacy, made it known that he wants permission to operate his Starlink satellite broadband constellation in the sub-continent because it would be "incredibly helpful" in providing internet access to India's vast remote hinterlands where there is either limited or no broadband connectivity. Well, that's his story and he's sticking to it. What Musk actually wants is for the Indian government to abandon its nascent plan to auction satellite broadband spectrum and, instead, simply assign licences on the grounds that Elon reckons spectrum is a "natural resource" that should be divided amongst commercial companies to a formula that is yet to be determined. Reliance wants an auction process and, in a letter to the Indian government, says that would be the only way to ensure a level playing field because Starlink and its ilk (such as Amazon) would be able to provide voice and data services at uncompetitive prices, to the detriment of "traditional telecoms players" including, of course, Reliance Jio, the highly successful telco that is part of the Reliance Industries group and which boasts 440 million mobile subscribers. Musk has tried to break into the Indian market before, in 2021, but massively angered various state regulators when they found out he was taking Starlink bookings without being in possession of a licence to do so. He got short shrift and departed, but now he's back, lobbying hard for Starlink whilst reminding the government that the year-end deadline for him to decide whether or not to build, somewhere in India, a "giga-factory" to manufacture Tesla electric vehicles, is getting closer. There's a lot at stake. A recent report from Deloitte says India's satellite broadband service market will grow 36% year on year and will be worth upwards of US$2bn by 2030. Meanwhile, back in the US, Musk has tweeted Zuckerberg, "Send me location" [for the cage fight]. Musk is 51 and any exercise he does seems to be confined to toting his pet sink around with him: They have been inseparable since Musk paid $44bn to run Twitter into the ground. Zuckerberg is 39, does judo and last year spent $13.7bn on his unattractive and increasingly irrelevant version of the metaverse. Mutual knock-outs would be a fair result of their immature posturing.
The European Commission has approved under the EU Merger Regulation the creation of a "sovereign cloud" joint venture by Capgemini and Orange. The venture, called Bleu, will provide sovereign cloud services that meet the criteria for the "Cloud de Confiance" label in France – that is, sovereign cloud services that meet the specific security requirements set by the French cybersecurity agency for users in France. The commission concluded that the proposed transaction would "not raise competition concerns under the Merger Regulation due to the absence of overlaps between the activities of the companies following the transaction." Bleu was first announced in 2021, while details of the planned services were unveiled in 2022.
And in related news… Oracle says its EU Sovereign Cloud is now ready to "help private and public sector organisations across the European Union gain more control over data privacy and sovereignty requirements." The company claims in its announcement that its regional platform is "one of the first cloud offerings designed to address the EU's emerging regulatory landscape – Oracle EU Sovereign Cloud gives customers the services and capabilities of Oracle Cloud Infrastructure's public cloud regions with the same prices, support, and service level agreements to run all workloads. Oracle EU Sovereign Cloud is located entirely within the EU, supported by EU-based personnel, and operated by separate legal entities incorporated within the EU."
And now for the latest generative AI (GenAI) developments… The world's largest cloud services company, Amazon Web Services (AWS), is investing $100m in the AWS Generative AI Innovation Center, which it describes as a "new programme to help customers successfully build and deploy generative artificial intelligence (AI) solutions." The resource will "connect AWS AI and machine learning (ML) experts with customers around the globe to help them envision, design, and launch new generative AI products, services, and processes," according to the hyperscaler. "This builds on more than 25 years of deep investment in developing AI technologies for customers and is just one part of AWS's overall generative AI strategy to bring this technology to customers and partners around the world," it added. Read more.
Meanwhile, Mark Zuckerberg's Meta says its research team has "achieved a breakthrough in generative AI for speech" with the development of Voicebox, "the first model that can generalise to speech-generation tasks it was not specifically trained to accomplish with state-of-the-art performance." Read more.
And as AI and automation strategies become increasingly important to communications service providers, and as the sector ponders the potential of the AI-native telco, our friends at Appledore Research have added AI expert Roman Ferrando to their team. Ferrando has a PhD in generalised anomaly detection for telecommunications networks, has industry experience from stints at the likes of Openet, Amdocs, MYCOM-OSI, B-YOND and Ericsson, and experience in the development and launch of AI-enabled tools and platforms. Read more.
AST SpaceMobile, which is building a constellation of low-earth orbit (LEO) satellites that can provide communications services to standard smartphones, claims it has "achieved repeated successful download speeds above 10 Mbit/s during testing of BlueWalker 3," its prototype satellite. According to the company, its engineers conducted download speed tests in Hawaii in June using "multiple everyday, off-the-shelf smartphones". The 4G LTE download speed testing, which used AT&T spectrum and Nokia radio access network technology, reached "initial speeds [of] up to 10.3 Mbit/s, with further testing of voice calls to AT&T employees." AST SpaceMobile plans further tests, with 5G connectivity identified as the next major evaluation. "AST SpaceMobile's space-based cellular capabilities are designed to be a critical extension for cellular communications. In addition to supporting basic voice and text that we expect from phones, it would also enable users to browse the internet, download files, use messaging apps or stream video," noted Abel Avellan, chairman and CEO of AST SpaceMobile. "Achieving this milestone from an unmodified, standard cell phone on the ground connecting through our low-earth orbit satellite is another groundbreaking moment in telecommunications history and an important step toward AST SpaceMobile's goal of bringing broadband services to parts of the world where cellular coverage is either unreliable or simply does not exist today." For more on the company's ambitions, and its telco investors and partners, see AST SpaceMobile boasts satellite-to-smartphone breakthrough.
Still with the LEO sector… Orange is providing low-earth orbit (LEO) service connectivity support to the maiden voyage of the Euro Airship, which is due to take place in 2026. The "epic journey" will see the sustainable rigid airship "fly over 40,000km in 20 days, following a trajectory close to the equator at an average altitude of 6,000m," noted the telco in this press release. "The solar airship developed by Euro Airship will fly without any noise, fossil fuel or CO2 emissions. This mission has been made possible thanks to the support of key partners and industrial players Capgemini, Groupe La Poste, and Orange, as well as others in convergence," added Orange.
Skyvera, the acquisitive main BSS unit of the TelcoDR empire run by Danielle Royston, says it has successfully migrated about 500,000 mobile subscribers of a "leading eastern European telecoms provider to its cloud-native, digital BSS/OSS stack in a record-breaking two months," much faster than the six to twelve months that Skyvera claims such a task would normally take. The migration "builds on Skyvera's successful deployment in 2022 of its cloud-native BSS/OSS stack for another operating company of the operator's parent company," and "allows the service provider to provide its subscribers with an unmatched digital experience, including flexible, bundled product offerings launched in minutes, using Skyvera's catalogue-driven BSS stack." Read more.
The job title chief information security officer (CISO) may sound grandly relevant and important given the parlous state of the embattled and evolving cyber threat landscape, but the reality is that far too many of them, despite enjoying increased funding and organisational kudos, don't have sufficient time to formulate and invest in vital strategic, business-centric cyber defences. According to a new report from BSS Research, an interdisciplinary body sited at the University of Aston in Birmingham in the UK, this is down to "misguided expectations on security spend". The report, How CISOs can succeed in a challenging landscape – Reimagining information security resilience and recovery in 2023, is based on a survey of 150 UK-based security chiefs, and shows that, all too often, they are required, ad hoc, to react to high-profile cyber incidents thus leaving strategic planning under-resourced and delayed. The report also shows that other C-suite executives in general, and the boards of directors of involved companies in particular, understand little about information security and pay it little attention until a well publicised hacking incident spurs them into a knee-jerk reaction. Overall, 61% of the security leaders surveyed by BSS have seen their security budgets increase, with the highest finding (73%) among CISOs with an annual security budget of £500,000 to £1m. Most CISOs cited budget increases of between 10% and 30%, on average. Perhaps most tellingly, 78% of CISOs said they have received extra funding after high-profile cyber incidents, such as data breaches and ransomware attacks. Elsewhere, this would be called 'shutting the stable door after the horse has bolted'. The spasmodic reactions to increased budgets lead to over half (55%) of CISOs having to allocate funds towards addressing issues reported in the media rather than making more sensible tactical business decisions. The report concludes that, "This is often a symptom of impractical expectations of budget holders when threats to the business aren't fully understood." The research shows "a problematic lack of understanding by the wider business of the current threat landscape and where budgets should be spent." To make matters worse, the subject of security, despite its massive importance, is often not high enough up the board agenda. The report reveals that just 9% of CISOs said information security is always in the top-three priorities on the boardroom's meeting agenda, and less than a quarter (22%) of CISOs are actively participating in business strategy and decision-making processes. Meanwhile, for CISOs, the requirement to comply with the pace and variety of regulations issued by both the government and industry bodies, such as the UK's Financial Conduct Authority (FCA), is relentless. Some 64% of respondents said regulations change before they can meet previous requirements, with 29% complaining that it is a significant and continuing challenge. Another long-term challenge and complication is the marked shortage of staff with information security skills – 48% said their organisation suffers as a result of the lack of skilled personnel.
- The staff, TelecomTV