What's up with… Deutsche Telekom, Rakuten Mobile, Telecom Italia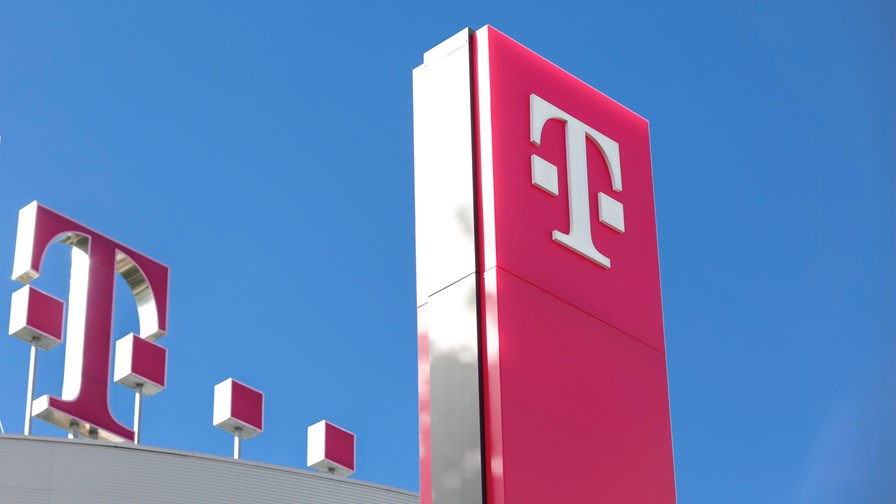 Deutsche Telekom is in a bullish mood after its Q3 results
Rakuten Mobile is slowly gaining subs and shrinking its losses
Telecom Italia is showing some green shoots of recovery
In today's industry news roundup: Deutsche Telekom's group revenues are on the up, as are its European mobile and broadband subs; Rakuten is still struggling for growth and profitability; TIM performs well at home and in Brazil; and much more!
Deutsche Telekom (DT) is in a bullish mood following the publication of its third-quarter financial results. The giant German operator, which as well as having numerous operations across central and eastern Europe also owns a majority stake (52.1%) in T-Mobile US, reported a 0.7% year-on-year increase in organic group revenues (excluding exchange rate variations and changes to assets) to €27.6bn, while its organic adjusted earnings before interest, tax, depreciation, amortisation and leases (EBITDA AL) increased by 6.2% to almost €10.5bn. In Germany, DT grew its mobile customer base during the third quarter by 3.6% to almost 59.8 million, while its fixed broadband customer base edged up slightly to almost 15 million (of which 12.6 million have a fibre-to-the-premises/cabinet connection). Elsewhere in Europe, DT boasts almost 48 million mobile and 6.9 million fixed broadband customers (both metrics edged up slightly during the quarter), while T-Mobile US ended September with 117.9 million customers, up by 1.1% from the end of the second quarter. "In these uncertain times, Deutsche Telekom continues to grow unabated on both sides of the Atlantic," boasted CEO Tim Höttges in the operator's earnings announcement. Deutsche Telekom raised its financial guidance for the third time this year and now expects adjusted EBITDA AL of around €41.1bn, slightly higher than previously expected: A week ago it announced it would be paying its shareholders a higher dividend this year.
It's good news, in some ways, that DT is presenting a positive stance and is reporting at least some growth in terms of (albeit adjusted) financial numbers and its customer base, and that the operator has scale and geographic diversity – its decision to hold onto, and increase, its stake in T-Mobile US is paying off, at least for now. But the growth is relatively slim, and put side by side with Telefónica's outlook of low predicted revenue and earnings growth over the next few years, it begs questions about the sustainability of the sector: DT and Telefónica are two of the telco sector's giants, with the kind of scale that provides them with operational flexibility and strategic resources – what does this mean for Tier 2 and Tier 3 operators that cannot fall back on such strengths, especially at a time when traditional (legacy) operations look unfit for medium-term purpose? Answers on a digital postcard please…
While DT and Telefónica juggle the challenges and opportunities – sprawling operations and a changing services and technology landscape – afforded by incumbency, Rakuten Mobile in Japan has a different problem set to deal with: How to be a successful mobile services upstart in an already highly competitive sector. The greenfield operator's struggles are well documented – see Rakuten Mobile is still stuck in first gear – but it is also in the somewhat unique position of being one piece of a broader digital services ecosystem puzzle that has been put together by an ambitious parent company (Rakuten Group). The Japanese company has just reported its latest financial results that, as ever, include an update on the operating losses still being incurred by Rakuten Mobile as it continues to build out its network and attract paying customers. The operator's customer base is still relatively small, at 5.42 million at the end of October, having gained 192,000 subscribers last month, so the number is at least heading in the right direction, albeit at a pace that won't take it to the landmark figure of 10 million customers any time soon. And while the operator continues to report significant operating losses – 76.7bn yen ($505m) in the third quarter – those losses are shrinking quarter by quarter as more customers connect with Rakuten Mobile's own network rather than that of its roaming partner KDDI, and revenues (including those from its vendor offshoot Rakuten Symphony) are on the rise, up by 21.6% year on year to 55.7bn yen ($368m). The Rakuten Group management took something of a gamble in deciding to build its network quickly and incur high costs and deep losses in the early years of operating with the view that this would lead to improved returns in the medium and long term, all the while having the mobile operation propped up by other parts of the business. While other parts of the Rakuten empire report profitable growth, the mobile arm is denting the group's financials: In the third quarter, Rakuten Group reported its highest ever total quarterly sales, but still booked a group operating loss of 41bn yen ($271m) because of the mobile division's losses. It's a risky (but fascinating!) strategy, but if the company's management and investors can hold their nerve, it just might pay off – there seems little option but to stick with the current strategy anyway as Rakuten is now too committed to the investments and overall plan.
Elsewhere in Europe, another national operator continues to battle its way towards improving financial health. Telecom Italia (TIM) has been in the headlines a lot recently because of the divestment saga surrounding its national fixed line network assets that the management has agreed to sell for €18.8bn in an effort to significantly reduce its enormous debt pile, much to the disgruntlement of its largest shareholder, Vivendi. Now the Italian national operator, which also has a strong presence in the Brazilian market, has reported its third-quarter financial results and the numbers are heading in the right direction, with group revenues increasing year on year by 3.7% to €4.1bn and group EBITDA rising by 6.5% to €1.7bn. The telco's domestic business, which boasts 18.6 million mobile (not including internet of things) and 7.5 million broadband customers, accounted for almost €3bn of total revenues, up by 2.2% year on year, while TIM Brazil, which has 61.3 million mobile customers, generated revenues of €1.14bn, up by 7.9%. One number that isn't heading in a positive direction, though, is that debt pile: During the third quarter it got slightly bigger to hit €26.5bn, emphasising just how important it is financially for the Telecom Italia board to close an M&A deal and pay down some of that debt as soon as possible. Read more.
How the future might pan out for Europe's smaller operators is the subject of a joint letter penned by European consumer organisation BEUC and ECTA (European Competitive Telecommunications Association), which are concerned that recent announcements from the European Commission and some of its representatives are hinting at an untenable future for smaller service providers. "We are worried by statements made by the Presidency of the Council of the European Union and the European Commission following the Informal Telecommunications Council on 23-24 October 2023, which call for a "review and update [of] the regulatory and competition policy paradigm in the electronic communications sector" along with the announcement of a new legislative proposal, a 'Digital Networks Act'. These statements, when taken together with calls from former monopolist telecoms companies to reduce competition and suggestions to create a few, so-called 'European champions', are a warning sign for the EU telecoms market," noted the lobby groups. They added: "EU telecoms regulation has been a success story for the past three decades. Fair and competitive markets, combined with effective ex-ante regulatory measures, have been the driving force behind investments, positive innovation and consumer benefits in telecoms. This pro-competitive EU legal framework successfully has created a free market for electronic communications, helped overcome national monopolies and ultimately presented EU consumers and businesses with quality and choice at affordable prices. The resulting diversity of market players, both large and small, has been paramount for encouraging innovation at a time when the EU's economy is digitalising. This diversity is essential for ensuring that the needs of consumers, businesses and public administrations are met. However, the announced aims of a 'Digital Networks Act' to enable the creation of [a] "happy few European champions" would run contrary to the achievements of the past decades." That Digital Networks Act is something that European Commissioner Thierry Breton is keen on – see EC's fair share ruling is MIA.
Samsung, one of the leading smartphone vendors in the world, is positioning itself as a company that can provide a useful generative AI (GenAI) experience to potentially billions of users on the very digital devices they use every day. The giant vendor has been sharing its view on GenAI at the Samsung AI Forum 2023, which was led by Samsung Research and has a GenAI focus. As the forum was in session, Samsung unveiled Galaxy AI, "a comprehensive mobile AI experience, powered by both on-device AI developed at Samsung and cloud-based AI enabled by our open collaborations with like-minded industry leaders. It will transform your everyday mobile experience with the peace of mind you count on from Galaxy security and privacy," the company noted in this press release.
- The staff, TelecomTV
Email Newsletters
Sign up to receive TelecomTV's top news and videos, plus exclusive subscriber-only content direct to your inbox.