What's up with… Vodafone and Sumitomo, Telefónica, Telecom Italia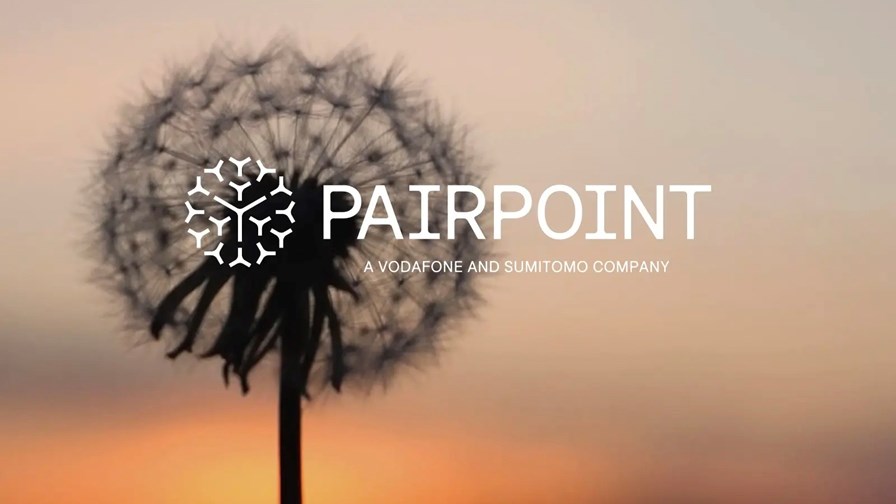 Vodafone advances its economy of things strategy
Telefónica targets full ownership of its giant German operation
Telecom Italia inks NetCo sale with KKR and its Abu Dhabi partner
In today's industry news roundup: Pairpoint is the name given to Vodafone and Sumitomo's economy of things digital trading platform venture; Telefónica wants full ownership of its giant and growing German operation; Telecom Italia hasn't wasted any time in signing off the sale of its domestic fixed-line network; and much more!
Pairpoint is the new name for Vodafone and Sumitomo's economy of things joint venture (JV), which has up until now been known as Digital Asset Broker. The two companies announced the formation of the JV in May alongside a €60m investment, with Vodafone holding an 80% stake and Sumitomo the remaining 20%. The companies believe the world is on the verge of a new economy of things era where "vehicles, devices and machines can interact and transact with each other via a secure digital platform, without human intervention, but with the owner in full control." Vodafone stated that "Pairpoint provides a safe environment in which these connected devices, machines and vehicles can now seamlessly and securely transact with each other" and enable them to automatically "exchange and trade data and money over secure and encrypted connections." According to research house STL Partners, up to 3.3 billion connected devices, about 10% of the overall internet of things (IoT) market, will be trading with each other by 2030. Pairpoint is based on the international scale and maturity of Vodafone's IoT platform – one of the world's largest, with more than 160 million connections – and Sumitomo's global trading and business investment know-how. Pairpoint's technology (based on the Digital Asset Broker platform developed by Vodafone) can operate over any IoT connectivity platform to automatically secure transactions made between devices. "Taking advantage of decentralised ledger technology, Pairpoint turns the device into a trusted agent while customers retain control over the services their devices interact with," noted Vodafone, adding that the first use case will be with electric vehicles, "which will be able to autonomously transact and communicate with charging stations from many providers." Read more.
Telefónica wants to buy the 28.19% stake in Telefónica Deutschland (aka O2 Telefónica) that it does not already own in order to take total ownership and control of the German business. The giant telco is offering to buy the shares currently held by others at a price of €2.35 per share, representing a premium of 37.6% on yesterday's closing price (6 November). Currently, the Spanish telco group holds approximately 71.81% of the shares in Telefónica Deutschland and its plan to acquire the remaining stake is in line with its aim to simplify the group's structure. The operator also noted that the move reaffirms its "strong commitment to the German market" as it is among "the most attractive and stable telecom markets" in Europe, and represents an enhancement of its focus on what it has described as its "core geographies", namely Spain, Brazil, Germany and the UK. The announcement came just as Telefónica Deutschland reported its results for the third quarter of 2023, booking a 2.2% increase in revenue to €2.1bn. The performance was boosted by "the continued momentum of the O2 brand and a solid contribution from the partner brands", driven by a 3.4% increase in mobile service revenue to total €1.5bn. Its fixed-line revenues were also up, climbing 1.8% to €208m. "We grew in all key performance indicators in the third quarter. This shows how solid the foundation of our company is. We have a stronger network than ever before, a first-class brand positioning, award-winning service and a very good price-performance ratio," said Markus Haas, CEO of Telefónica Deutschland.
Telecom Italia (TIM) has wasted no time in signing the required transaction agreement documents following the decision by the telco's board over the weekend to accept the €18.8bn offer from private equity firm Kohlberg Kravis Roberts (KKR) for its NetCo fixed access network assets. The agreement has been struck specifically with Optics BidCo, an acquisition company that is controlled by KKR but which also includes Azure Vista, a wholly owned subsidiary of the Abu Dhabi Investment Authority, as an investor – that's a new development in terms of the likely ownership of Italy's national fixed access network. But there's plenty of drama to come, with TIM's main investor Vivendi threatening to go to court to halt the sale, which it believes is a bad deal that has been managed unlawfully. Telecom Italia noted that it doesn't deem it "appropriate" to comment on the accusations that it has shafted its shareholders – see Vivendi vents as Telecom Italia approves €18.8bn NetCo bid.
Six European CEOs, including Ericsson's Börje Ekholm and Nokia's Pekka Lundmark, have teamed up with industry lobby group DigitalEurope to sign a letter addressed to major figures at the European Commission that expresses "concerns about the current negotiations towards a Cyber Resilience Act (CRA) and offer our solutions as we enter this crucial final phase of negotiations." According to the signatories, "the law as it stands risks creating bottlenecks that will disrupt the single market, affecting millions of products – from washing machines to toys, cybersecurity products, as well as vital components for heat pumps, cooling machines and high-tech manufacturing." The signatories also highlighted "dangers" related to the plans to report unpatched vulnerabilities and have suggested some "safeguard" measures. For further details, read the letter here.
The publication of the letter came as DigitalEurope, which represents 45,000 companies including giants such as Accenture, Amazon, Intel, Google, Microsoft and Visa, unveiled its 'digital powerhouse' manifesto that lists and details "20 solutions to boost European tech leadership and resilience" including a "5G connectivity framework fit for 6G rollout." Read the manifesto here.
Bell Canada has gone head to head with the Canadian telecoms watchdog. In a statement, the operator said it will cut its capital expenditures (capex) set aside for fibre rollouts by more than CAN $1bn (US$727m) between 2024 and 2025. It explained that the move was in response to the Canadian Radio-television and Telecommunications Commission (CRTC)'s announcement on Monday (6 November) to provide competitors of large telecom players in Ontario and Quebec (where, according to the regulator, competition has declined most significantly) with "a workable way to sell internet services using the fibre-to-the-home [FTTH] networks of large telephone companies". The announcement added that the authority has set interim rates that competitors will pay when selling services over the big players' networks. While the CRTC noted its action was taken on "a temporary and expedited basis", and that it is with a view to increasing the choice and affordability of high-speed internet services, Bell Canada is objecting to the decision as it "discourages network investment". The Canadian operator said it intends to reduce its capex from at least $500m (US$364m) to $600m (US$436m) in 2024 – money it had planned to use for fibre rollouts. This move comes after it decreased its 2023 capex budget by $100m (US$72.7m) "in anticipation of the CRTC decision to unrelentingly pursue wholesale access at the expense of critical network investment". "Rolling back fibre network expansion is a direct result of the CRTC's decision", the telco noted, adding that its current fibre network is available to more than seven million premises, but that the CRTC's decision means its objective of passing nine million locations by the end of 2025 has now been reduced to 8.3 million premises.
Belgium's national operator Proximus announced in March this year that it was acquiring Edpnet, an ISP with operations in Belgium and the Netherlands, and some 46,000 fixed broadband and 13,500 mobile customers, which filed for bankruptcy protection in October 2022. At the time, Proximus noted that the Belgian Competition Authority (BCA) had opened an investigation into the deal on grounds of "substantial obstacles to competition". It turns out that the BCA took the appropriate action, as Proximus has now agreed to sell on Edpnet to smaller rival Citymesh for an undisclosed sum, a move that closes the BCA probe, puts "an end to the uncertainty around Edpnet's future and guarantees long-term continuity for its customers," Proximus noted this week. Citymesh CEO Mitch De Geest noted in this announcement: "Edpnet, known for its role as a telecom challenger, aligns perfectly with the vision of Citymesh. This acquisition accelerates our go-to-market strategy for both fixed and mobile solutions and significantly enriches our service provision."
Digital support systems specialist Cerillion is the latest vendor to sprinkle some generative AI (GenAI) dust onto its product set. The vendor says Cerillion 23.2, the latest release of its pre-integrated BSS/OSS suite, "transforms the product lifecycle for CSPs using generative AI (GenAI) to rapidly build new products and packages. For the first time, product managers can use natural language voice and text instructions to describe the offerings they want to create, and GenAI constructs the corresponding product catalogue configuration in a matter of seconds, ready for validation and launch." We've come a long way in a year! Read more.
It's been a while since we saw the planned stock market listing of a networking technology company via a special purpose acquisition company (SPAC) deal, but San Jose, California-based GCT Semiconductor, a fabless wireless chip specialist (4G, 5G, IoT) is to merge with SPAC firm Concord Acquisition Corp III (NYSE: CNDB) ("Concord") following a "definitive business combination agreement that would result in GCT becoming a publicly traded company." The resulting company will trade as GCT Semiconductor and be listed on the NYSE under the ticker symbol GCTS. The deal values GCT at $461m and will provide the chip firm with about $87m in proceeds "to fuel its continued growth". Read more.
- The staff, TelecomTV
Email Newsletters
Sign up to receive TelecomTV's top news and videos, plus exclusive subscriber-only content direct to your inbox.