What's up with… Cityfibre, Nokia and Apple, 6G in India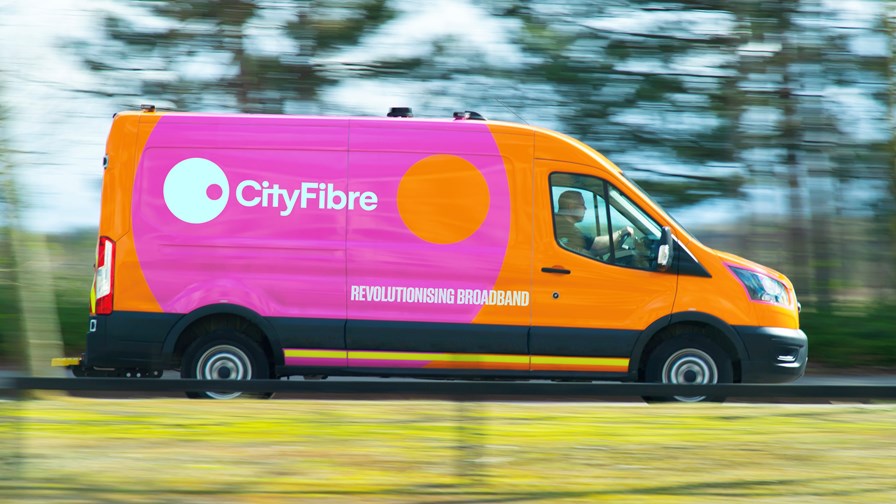 Cityfibre lands £318m in UK Project Gigabit deals
Nokia and Apple sign new patents agreement
India launches 6G alliance and goes searching for collaborators
In today's industry news roundup: UK wholesale fibre broadband network operator lands three major rural FTTP rollout deals; Nokia and Apple remain intellectual property buddies; India is up and running with its 6G R&D plans; and much more!
Wholesale fibre access network operator Cityfibre has landed three significant deals under the UK's £5bn Project Gigabit initiative to extend high-speed broadband infrastructure to hard-to-reach areas in the English counties of Norfolk, Suffolk and Hampshire. Cityfibre "will deliver gigabit-capable infrastructure for around 218,000 homes and businesses, having secured £318m of Project Gigabit funding after a competitive process," noted the Department for Science, Innovation and Technology (DSIT) in this announcement. "The provider will also be making a private investment of £170m to deliver the project," it added. Cityfibre made its own announcement about the contracts, boasting of plans to reach a further 283,000 premises as a result of its own investments in the three counties. In an update on the Project Gigabit programme published on 30 June, the UK government says it now has 12 contracts in place worth a combined £590m, covering more than 376,000 premises, with more to be announced in the near future. So far, Cityfibre has won four of the five significant deals awarded, having landed a £69m contract covering parts of Cambridgeshire in February this year. The other major deal so far awarded was for £109m for a network rollout in Cumbria, with that contract awarded to Fibrus. The other seven contracts have been smaller, ranging from £6m to £24m, and have been awarded to Borderlink (two deals), Freedom Fibre, Wessex Internet (two deals), and Wildanet (two deals). That means all the contracts have so far been awarded to altnets, while the UK's largest wholesale network operator, BT's Openreach, has not been awarded any. Is this a problem for Openreach? Maybe not so much, as ultimately these contracts are to build our fibre access networks in areas where it is hard for operators to get a profitable return on their investments – hence the need for government subsidies. But at the same time, this is future-proof digital infrastructure, and that's a valuable asset for any company: Winning such deals will strengthen Cityfibre's hand in competing with Openreach in the future. There are still a lot of contracts to be awarded, and certainly one investment bank believes BT/Openreach should be doing more to win these Project Gigabit deals. "BT keeps underplaying the risk from altnets," stated John Karidis at Numis in a client research note shared with the media. He added that "alternative FTTP [fibre-to-the-premises] networks are here to stay," and that there are eight major contracts to be awarded by the end of this year that collectively will be worth about £503m and a further 11 major contracts next year worth up to £900m. That's a lot of work that could be picked up by the altnets, which would give them a better chance of surviving in a sector that will inevitably see a number of the smaller companies either be acquired or go out of business. BT and the Openreach team will be feeling quite happy at the moment following the approval recently of the Equinox 2 wholesale pricing offer that was contested by Cityfibre and others, but it shouldn't count on having weak or very little competition in the future.
Nokia and Apple have signed a new patent agreement covering 5G and other technologies, as the current licence between the two parties expires at the end of 2023. As part of the deal, Nokia will be receiving payments from Apple for its "fundamental inventions" in different technologies for "a multi-year period", though any specific terms remain undisclosed. The vendor has shared expectations that it will see revenue related to the patent agreement with Apple from January 2024 and that this is consistent with its long-term outlook issued in April. The current licence, which is to expire at the year-end, was agreed upon in 2017 after a legal dispute between the two resulted in Apple paying €1.7bn over alleged infringement on Nokia's patents on mobile phone items – see Nokia comes to terms with Apple in €1.7 billion patent settlement. Jenni Lukander, president of Nokia Technologies, explained that the two companies have concluded a long-term patent licence agreement "on an amicable basis", reflecting Nokia's portfolio, R&D investments of more than €140bn and "contributions to cellular standards and other technologies."
Still with Apple… The company appears to be experiencing problems with the production of its extended reality (XR) headset, the Vision Pro. Citing the Financial Times, Reuters has stated that Apple had to make "major cuts" to production forecasts over design complication and dissatisfaction with the manufacturing of micro-OLED displays for the device. According to the speculation, the assembler of Vision Pro, Chinese electronic components manufacturer Luxshare is bracing itself for production cuts in 2024, and is prepared to make fewer than 400,000 units of the device. Apple's internal sales target was reportedly in the range of 1 million devices within the first 12 months of its availability, which is set to start in early 2024. The report added that the Cupertino-based tech giant has asked two Chinese suppliers for components needed for the manufacturing of 130,000 to 150,000 units in the first year. Apple has also reportedly delayed plans to introduce a more affordable version of the XR handset, which was unveiled last month with pricing starting at $3,499 – see Apple's Vision Pro headset boosts telcos' 5G prospects – analyst.
Only months after India's prime minister, Narendra Modi, unveiled the country's 186-page Bharat 6G Vision Statement that outlined plans for India to play a major role in the global 6G sector, the Bharat 6G Alliance has been launched by Ashwini Vaishnaw, the government minister for railways, communications, electronics and information technology. The alliance is a "collaborative platform consisting of public and private companies, academia, research institutions, and standards development organisations" that includes operators Bharti Airtel, Reliance Jio and Vodafone Idea, as well as IT services and systems integration giants Tech Mahindra and Tata Consultancy Services among its 12 founding members. The alliance will "forge coalitions and synergies with other 6G Global Alliances, fostering international collaboration and knowledge exchange" and it seems very likely that some of that collaboration will involve industry bodies in the US following the recent love-in between Prime Minister Modi and US President Joe Biden, after which the White House issued a statement noting that "President Biden and Prime Minister Modi share a vision of creating secure and trusted telecommunications, resilient supply chains, and enabling global digital inclusion. To fulfil this vision, the leaders launched two joint task forces on advanced telecommunications, focused on Open RAN and research and development in 5G/6G technologies." The alliance's activities get underway with government grants from the Telecom Technology Development Fund (TTDF) worth 2.4bn Indian rupees (US$29.4m) to fund two initial projects: a 6G terahertz testbed; and an advanced optical communications testbed (with participation from Sterlite Technologies and Tejas Networks, among many others). Read more.
Australian operator Telstra has been struck by satellite fever, it seems! In addition to a partnership with satellite communications player OneWeb, the telco has now unveiled joint work with Starlink, the SpaceX constellation of low-earth orbit (LEO) satellites, to deliver voice and fixed broadband services in remote and hard-to-reach locations across the land down under. "In a world-first offering, Telstra will be able to provide home phone service and Starlink broadband services to Aussies as a bundled offer, as well as local tech support and the option of professional installation," Telstra explained in its statement to announce the collaboration. It will also deliver connectivity for enterprise customers, which will include a "higher bandwidth business option available in areas without fixed and mobile connectivity." Services based on Starlink's LEO technology will be made available to customers and businesses towards the end of 2023. According to the Australian operator, its joint work with Starlink comes after testing the satellite company's service in the field and evolving the telco's own modem specifically to support such connectivity.
So-called 'super bundling' looks set to benefit telcos in the form of increased revenues from carrier billing spend (a mobile payment method that allows users to make purchases by charging payments to their mobile phone carrier bill) in the coming years. A new study from Juniper Research has predicted that operator-billed revenue from carrier billing spend will reach $13.8bn by 2027, up 47% from the expected $9.3bn revenue in 2023. The analyst firm suggested that the growth will be accelerated by operators' use of super bundling, which combines multiple subscriptions (such as for digital gaming, music, news, video and phone) into one bill and, according to the company's estimations, lures new customers and revenue streams. "As traditional revenue, including texts and minutes, has been declining over time, MNOs [mobile network operators] have been keen to identify and leverage new sources of revenue. The introduction of super bundling allows MNOs to monetise third-party subscription services, creating a more profitable model and lowering the risk of subscriber churn by tying users more deeply within the MNOs' ecosystem," said Michael Greenwood, author of Juniper Research's report 'Carrier Billing: Regional Analysis, Key Verticals & Market Forecasts 2023-2027'. Find out more.
Following the eyebrow-raising news over the weekend that Elon Musk is limiting the number of posts that Twitter users can read in any one day – see this post from Twitter's owner (but you may struggle to see the post if you are not already logged in… as per the new restrictions) – TelecomTV would like to confirm that there are no limits on the number of articles that people can read on this site, so please feel free to fill your boots!
Amdocs has completed the acquisition of the service assurance business unit of fellow OSS software vendor Teoco for an initial cash sum of $90m: The deal was first announced in May. The addition of the Teoco business is expected to add about $25m in revenues to the Amdocs top line in the financial year that runs from October 2023 to September 2024. "We are delighted to welcome Teoco's world-class service assurance team and customers to Amdocs and look forward to accelerating the execution of our network strategy by providing service providers with a holistic end-to-end service orchestration offering," noted Anthony Goonetilleke, group president of technology and head of strategy at Amdocs. "Teoco's proven service assurance suite – including their fault, performance and service management capabilities – is a key complementary enhancement to our next-generation OSS portfolio. Its seamless integration into our offerings will equip our customers with a full, end-to-end network view and help them predict, detect and resolve service and network quality issues quickly and efficiently." Amdocs, though, has declined to say how many Teoco staff have transferred to Amdocs as a result of the deal.
- The staff, TelecomTV