What's up with… Amdocs, Vodafone, Telefónica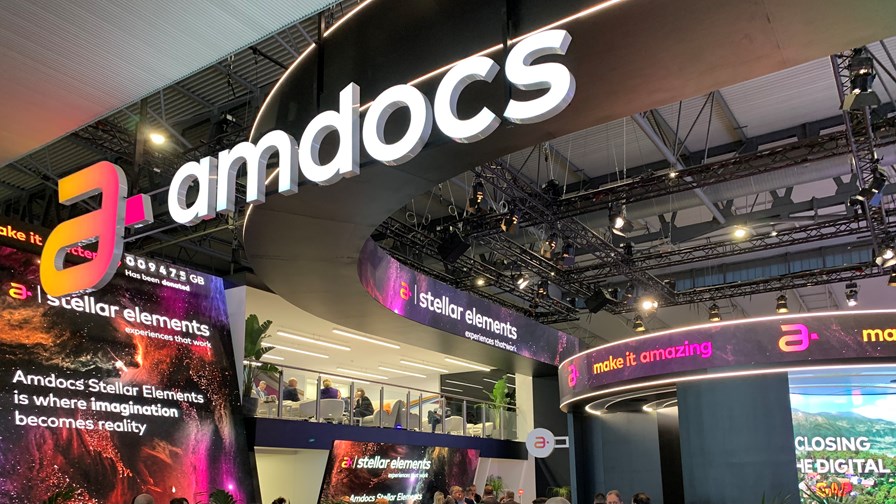 Amdocs plans yet another OSS acquisition
Vodafone creates a board-level technology strategy team
Telefónica reports strong first-quarter growth
In today's industry news roundup: Having abandoned its previous OSS sector acquisition, Amdocs is back in play with a deal to acquire Teoco's service assurance unit; Vodafone sets up a board-level committee to "oversee the technology strategy"; Telefónica ramps its first-quarter revenues by 6.7% to more than €10bn; and much more!
Having just reported its highest ever quarterly revenues at $1.22bn, up by 8.2% at constant currency rates, for its fiscal second quarter that ended 31 March, telecom software and professional services giant Amdocs is now planning to expand its portfolio further with the acquisition, for an initial cash sum of $90m, of the service assurance business unit of fellow OSS software vendor Teoco. The unit includes fault, performance and service management tools, as well as network and service analytics products. (To be clear, Amdocs is only buying part of Teoco, which will still retain its business solutions, RAN solutions and innovation business units). "The move will enhance Amdocs' offering by bringing key assurance expertise and capabilities in-house, enabling us to offer truly end-to-end service orchestration," stated Amdocs president and CEO Shuky Sheffer. "In today's dynamic and complex 5G era, such a holistic, end-to-end approach is key to delivering on the promise of amazing experiences our customers' end users expect. Amdocs and Teoco already partner in some opportunities within the service assurance domain, and this acquisition and the new seamlessly integrated offering will enable us to better serve existing and new customers," added Sheffer. But the deal hasn't been completed yet and, as we know, these deals don't always play out as expected: In May 2022, Amdocs announced the planned $188m acquisition of service assurance specialist Mycom OSI, but in December last year abandoned the deal and said it would develop the capabilities it needed in house. Now, though, it seems to have turned to Teoco to get the capabilities it so clearly needs.
As part of its board-level revamp, which has involved the addition of e& CEO Hatem Dowidar as a company director, Vodafone Group has created a technology committee as part of the board structure to "oversee the technology strategy and how it supports the overall company strategy. The committee will be formed of non-executive directors, chaired by Simon Segars with Stephen Carter, Delphine Ernotte Cunci and Deborah Kerr as members." The move comes just as Vodafone forms a more strategic relationship with e& (formerly Etisalat) that will see the two companies work together on a "technology roadmap".
Still with Vodafone… and stop us if you've heard this one before, but it seems like some kind of detailed announcement about the long-planned nuptials between Vodafone UK and Three are imminent following what, according to the team at Hong Kong-based industrial giant CK Hutchison (Three's parent company) described as an "extremely difficult" process, Reuters has reported. The UK mobile operator merger was first announced in October 2022, but with intense regulatory scrutiny of any detailed proposal widely anticipated, it seems it's been harder to reach an agreement than initially envisaged.
Telefónica has started the year with a 6.7% year-on-year increase in first-quarter revenues to just over €10bn, though its operating income dipped by 2.4% to €3.12bn. It ended March with 383.6 million connections across its group operations in Europe and Latin America, including 126.6 million contract mobile customers, up by 6.8% year on year, and 14.8 million fibre-to-the-home (FTTH) customers. "We have made a strong start to the year despite the challenging global economic environment," noted chairman and CEO José María Álvarez-Pallete. "We continue to execute our strategic plan and added another quarter of accelerated revenue growth in all regions where Telefónica operates. As a result, we are on track to meet our financial targets for the full year, and we can also confirm the dividend forecast for 2023. Telefónica continues to deliver on its commitment to reduce debt and continues to strengthen its balance sheet thanks to its ability to anticipate," added the CEO. Read more.
With Argentina's "official" inflation rate (as acknowledged by the government) now running at more than 104.3% and the "unofficial" inflation rate as experienced daily by the majority of the Argentinian population said to be upwards of 150%, it comes as no real surprise to learn that the national operator, Telecom Argentina, has posted terrible first-quarter 2023 results, bnamericas has reported. As the country's overarching economic problems continue to mount, the telco has reported big falls in its revenues and profits, with "inflation-adjusted" net profit down by 41% compared to the first quarter of 2022. Telecom Argentina is the country's biggest pay-tv and broadband provider and as rampant inflation has scythed through the macroeconomy, many thousands of subscribers, seeing their disposable income disappear before their eyes, literally day-by-day (inflation is rising by at least 7% a week and 40% of the people are now classified as "living in poverty"), have opted to save what they can, where they can, by quitting discretionary services. The net result for the operator was a decline in sales of 10.4% (in "constant currency" terms) as compared to the first quarter last year. Telecom Argentina is one of the country's big three mobile telephony providers and has a more or less an equal 33% market share alongside its competitors Movistar and Claro. Here, at first glance, it seemed that there had been some apparent improvement in performance, but the published figures merely flattered to deceive. Telecom Argentina added 321,000 subscribers to its customer rolls between 1 April 2022 and 31 March 2023, at which point it had a total of 20.5 million subscribers. Some 42% of whom were postpaid customers. However, mobile revenues were down by 4.4% year-on-year and average-revenue-per-user (ARPU) fell by 6.2%. As you'd expect, the operator itself is also spending less – Telecom Argentina's investment programme has been mothballed, with spending on networks and systems almost 25% lower during the first quarter compared with the corresponding period a year earlier. As a nation, Argentina has been mired in a successive and apparently endless sequence of financial crises and raging inflation for many years. Governments, of the left and of the right, have come and gone, but all their economic policies have been relative failures. In the end, and as a last resort, the remedy to inflation has always been to print more money which, inevitably, leads to yet higher inflation. When the current president, Alberto Fernandez, came to power in 2019, his election caused a huge selloff of government bonds that the Fernandez administration subsequently defaulted upon. That action immediately deprived Argentina of access to international credit and so the government printed masses more money and inflation surged yet again. Recently the telco was thrown a lifeline of a sort when it secured a US$50m credit line from Export Development Canada. It's not much more than a drop in the ocean, but the loan was granted specifically to cover payments to suppliers for goods and services originating outside Argentina at a time when access to foreign currency in general, and the US dollar in particular, is extremely limited. And there's more good news, if you can call it that: Government economists have "calculated" that, if all goes well, inflation will be down to a mere 90.5% by the end of this year. That's alright then.
Virgin Orbit, the company that reached for the stars but fell to earth in a damp corner of a small airport in the beautiful but deprived county of Cornwall in the far south-west of England, may be defunct, but quite a few prospective buyers are expressing interest in getting their hands on some or all of the remaining assets. According to a press release, the company has received "more than 30 indications of interest under court-approved bid procedures," and these include "multiple parties" claiming that they want to resurrect the company as a going concern. Not only that, they would also retain the current team (a skeleton crew of staff are still at the company) or even rehire employees, which would be great news for the Newquay area. Virgin Orbit's CEO, Dan Hart, commented, "I'm pleased with the number and quality of the indications of interest we've received, which we believe reflects the innovative ideas and hard work the team has put into the development of this unique system. I look forward to continuing to work with those who have expressed interest and other parties as we approach the final bid deadline", which was scheduled for next Monday, but could now be pushed back by a couple of weeks. Virgin Orbit is up for sale under the aegis of Chapter 11 bankruptcy protection, and a rescue now seems at least possible, perhaps even feasible but, of course, it will all depend on who bids what. As a company caveat has it, "No assurances can be made that the winning final binding offer in the process will propose to continue to operate the company's business as a going concern and retain current employees in an integrated enterprise, or that the winning binding offer will result in any return to holders of the company's common stock." Back in late March this year, the commercial rocket and satellite venture laid off 85% of its staff (about 680 people) and mothballed its operations after running out of money and customers. It then filed for Chapter 11. It did so after Virgin Orbit's stock price fell by 92% in just three months. Having been spun-out of the Virgin Group in 2017, Virgin Orbit did not make any money during its development phase and short operational lifetime. Since Virgin Orbit has been under bankruptcy protection, Hart has also been working on an "incremental resumption" of Virgin Orbit's operations. This is a reference to a rocket launch that had always been planned for later in the year and now may actually take place.
Juniper Research has released a new and disquieting cybersecurity report that has found the total cost of global software supply chain cyberattacks to businesses and enterprises will be an incredible US$80.6bn by 2026. This year's figure is estimated to be $45.8bn, so, if Juniper is correct in its forecast, the world is going to experience a massive 76% increase in the financial impact of attacks and incursions on the global software supply chain over the next three years. This, the paper says, is a direct consequence of the "increasing risks from absent software supply chain security processes and the rising complexity of software supply chains overall." The new 32-page report, "Vulnerable Software Supply Chains are a Multi-Billion Dollar Problem" comes complete with pertinent real-world case studies and turns the spotlight on the crying need for the industry to understand, accept, acknowledge and move to do something about the software elements of the supply chain being a critical security vulnerability. It covers software supply chains across several verticals, including financial services, government, automotive and healthcare. Juniper Research analysts examined ongoing changes in cybersecurity processes and say a fundamental mindset shift vis a vis management of the software supply chain is needed now if the burgeoning risks are to be addressed and ameliorated. Juniper Research's head of research, Nick Maynard, author of the new report, commented, "The software supply chain has been neglected over the years as a source of risk, leading to a situation where organisations face significant issues, if they cannot change the way they operate. As software supply chains become more complex, the problem becomes exponentially more complicated, requiring immediate attention to resolve, through regulations, SBOMs (software bills of materials), embedded security, and cybersecurity solutions." The report said that, for historical reasons, the supply chain for each industry always has specific characteristics defined by the requirements and elements of each vertical. Nonetheless, there exists a set of common best practices for improving supply chain cybersecurity that can be employed horizontally across different industries. The report makes the self-evident point with the repeated observation that, in any industry vertical, any system that relies on computer networks is, de facto, a target that is vulnerable to attacks. That's why all industries should take steps to secure the storage and transfer of data. Businesses of all types must understand that their extant cybersecurity systems and practices may well be, and indeed probably are, inadequate to properly manage the modern supply chain. This is often down to "a lack of realisation" of how far the software supply chain extends and a lack of awareness about what should be done to keep that supply chain robust and secure. Juniper Research suggests that businesses review their current approach to software supply chain management, forensically examine which software and suppliers are involved, and ensure that appropriate and necessary security mitigations are applied. This can be achieved by identifying and leveraging a cybersecurity partner with the correct set of tools. The report emphasises that apparent security now does not mean such security will continue to exist later. In essence, security needs to be security by execution, as well as security by design.
Swedish telecom software specialist Enea and 10 other vendors have, in partnership with Telenor, developed an end-to-end automated deployment solution using a 5G standalone core platform that "substantially accelerates the deployment time of a network slice from days to minutes, increasing the deployment speed by 70%," the company noted in this blog. The multi-vendor solution put together by Telenor comprises: network functions from Enea's Stratum network data layer and subscription manager, Oracle and Casa Systems; an orchestration system from Nokia and Red Hat; security monitoring from Palo Alto Networks; network monitoring from Emblasoft; and radio access nodes from Huawei and Ericsson. All services run on Red Hat OpenShift on Intel, and are based on Nokia and HPE hardware, noted Enea. The purpose of the solution is "to both reduce deployment time and to allow enterprises to order 5G network services dynamically and have a proven path to onboard their own application services via standard APIs [application programmable interfaces]," it added. Read more.
- The staff, TelecomTV