What's up with… KT, Ceragon, Vodafone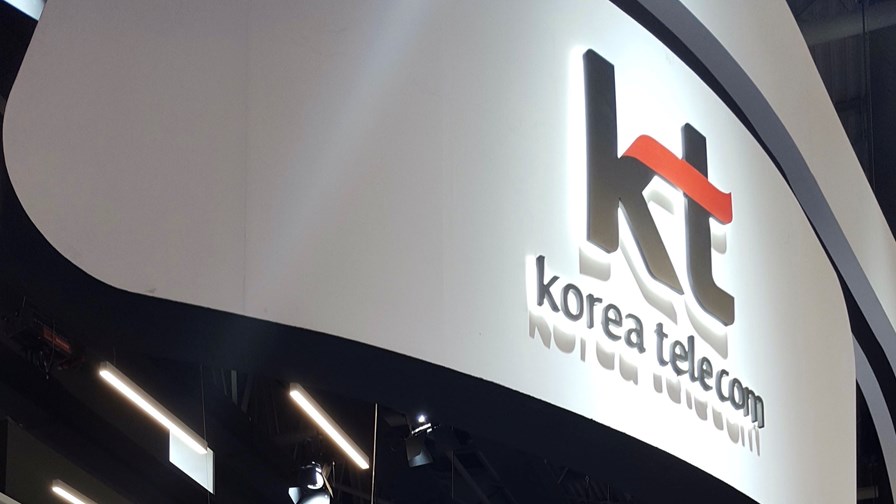 KT, LG and Corning tackle indoor connectivity for the 6G era
Ceragon expands into FWA with planned Siklu acquisition
Vodafone is coming under increasing investor and analyst scrutiny
In today's industry news roundup: South Korean network operator KT Corp. has teamed up with LG Electronics and Corning to develop reconfigurable intelligent surface (RIS) technology that can be used in multiple candidate 6G radio frequencies; backhaul equipment specialist Ceragon Networks is expanding its addressable market and customer base with the planned acquisition of fixed wireless access (FWA) technology vendor Siklu; investment banks are licking their lips at the prospect of Vodafone doing the splits; and much more!
South Korean operator KT Corp., along with LG Electronics and Corning, has developed and verified a reconfigurable intelligent surface (RIS) that "operates in each 6G frequency candidate band". KT noted that RIS is a technology that "increases the reach of radio waves by attaching radio wave reflectors in the form of transparent glass or panels to hallways or glass windows inside buildings where radio waves have difficulty passing through," and that since a RIS is designed to accommodate the nature of the radio spectrum being used, "the structure, materials and operation method differ depending on the frequency band." A number of different candidate frequency bands are being considered for 6G, so KT and its partners have verified the performance of a RIS that "operates differently in each frequency band." To find out about the different approaches needed for the different frequency bands, see this KT press release (in Korean).
Still with KT… The South Korean telco and chip giant AMD are among the latest investors in Moreh, a developer of software that creates and optimises AI models. The Seoul- and Santa Clara, California-based company has just closed a $22m Series B investment round that takes its total funding so far to $30m. KT and its cloud computing subsidiary, KT Cloud, signalled their intent to invest in Moreh in July this year. Moreh, KT and AMD have been collaborating for some time: In August, Moreh announced the successful completion of a LLM (large language model) training project, conducted with KT and AMD, that, according to the AI software specialist, differed from other similar endeavours because it was not heavily reliant on technology from AI chip sector leader Nvidia: Moreh claimed its project proved that AMD GPUs (graphics processing units) could surpass Nvidia's GPUs in terms of performance related to AI model development. Moreh, though, was keen to point out that its software is not tied to any specific hardware vendor and can support various devices.
Ceragon Networks, the wireless backhaul technology vendor that last year fought off an unsolicited takeover attempt by rival Aviat, is now bulking up (albeit slightly) with the planned acquisition of wireless broadband network equipment vendor Siklu in a deal valued at up to $15m (comprising $3m in new Ceragon shares issued to Siklu's investors and the assumption of debts of between $10m and $12m). The deal, which is expected to close by the end of this year, will expand Ceragon's portfolio into the fixed wireless access (FWA) sector and broaden its customer base into the small network operator sector in North America and Europe. Ceragon expects Siklu to add up to $29m to its revenues in 2024, which would boost the company's total annual revenues by around 9%. The acquisition is something of a kick in the teeth for Siklu's investors, though, as the company has raised almost $50m since it was founded in 2008: Its most recent funding round, of $18m, was in 2015. Aviat, meanwhile, licked the wounds from its unsuccessful takeover bid for Ceragon for a few months and then, in May this year, announced the $70m acquisition of NEC's backhaul unit.
Despite the occasional upward blip or two, the remorseless long-term pressure on the value of shares in Vodafone Group, which are currently trading at just 75 pence on the London Stock Exchange, continues unabated as banks and other financial institutions keep a close watch on developments and remain ready to exploit a money-making opportunity, should one occur. One such body is Deutsche Bank. It has had its eyes on Vodafone's withering stock value for a long time and has recently judged that the series of "unfortunate events" that have long plagued the carrier is at last coming to an end. When that happens, Deutsche Bank says, "it will be easier to break out [Vodafone] into its parts, revealing a prodigious under-valuation versus peers, which admittedly have less cable." The banks would be licking their lips if Vodafone decided to go even further than currently planned with its divestment strategy. As the Interactive Investor website notes, Vodafone shares "are down by around 40% since last summer as competition intensifies, leaving the London [stock] market's one-time largest stock trading at its lowest level in 25 years." The strategy of the telco's new-ish CEO, Margherita Della Valle, is to increase the speed of change at the telco by simplifying it, selling underperforming divisions and other assets, cutting at least 11,000 staff during the next three years and making Vodafone "competitive again". Central to her aspirations is the successful merger of Vodafone UK with Three. However, the deal, which has been dragging on for months, is subject to an investigation by the UK Competition and Markets Authority and it is unlikely that the deal, which would give Vodafone a 51% controlling interest in the merged company, will get the regulator's nod before well into 2024. That's a long time away and the jury is out as to whether or not Della Valle can achieve her goals and increase investor confidence or become just another CEO to waltz through and out of the revolving door at Vodafone Group's Newbury headquarters. Another major problem is the huge sums Vodafone spends on investor dividends, which accounted for some €2.8bn in payments in the most recent full financial year. On the plus side of the equation, Vodafone's operating profit shot up from €5.8bn in fiscal 2022 to €14.3bn in fiscal 2023 (which ended in March this year), a rise of 146%. However, this was achieved through the sale of Vodafone's Vantage Towers assets, and it can't sell them twice. It should perhaps be remembered that Vodafone recorded substantial losses in the final four years of the past decade and still has debts of €33.4bn. Now all eyes will be on the telco's investor update and half-year results scheduled for 14 November, when investors and analysts will be waiting in particular for guidance on M&A plans and the performance of Vodafone Germany, which accounts for 30% of Vodafone Group's revenues.
Anthropic, Google, Microsoft and OpenAI have announced Chris Meserole as the first executive director of the Frontier Model Forum, an industry body first announced in July that is focused on "ensuring safe and responsible development of frontier AI models" and which has now released "its first technical working group update on red teaming to share industry expertise with a wider audience as the forum expands the conversation about responsible AI governance approaches." In addition, Anthropic, Google, Microsoft and OpenAI, along with a number of "philanthropic partners" have jointly created the AI Safety Fund, an initiative designed to "promote research in the field of AI safety" and which has an initial pot of $10m that will "support independent researchers from around the world affiliated with academic institutions, research institutions, and startups." It's hard to imagine that level of funding is going to move the needle on anything to do with AI safety, even if it is just the opening gambit… And the timing of the announcement is interesting, given that the quartet of AI experts is due to attend the AI Safety Summit that is taking place in the UK next week.
September saw the return to work of the peoples of the northern hemisphere after the summer holidays. As they did so, the incidence of ransomware attacks shot up by 153% as compared to September 2022. This disturbing statistic is revealed in the latest Threat Pulse report from global cybersecurity organisation the NCC Group. As usual the US was the predominant target for cyberattacks: Of the 514 major ransomware incidents reported globally in September, the US accounted for 258. Europe was next in line with 155, while 47 incursions were reported by Asian organisations. Of course, it is not known how many other attacks were successful, as many companies continue to play into the hands of criminal gangs by paying ransoms and not reporting to the authorities that their systems have been breached. The sectors hit the hardest were 'Industrials' at 40%, 'Consumer Cyclicals' at 18% and 'Technology' at 10%. New "threat actors" continue to emerge. One of the latest, LostTrust, which began its nefarious activities only in March of this year, was the second most active criminal enterprise – it was found to be responsible for 53 of all reported incursions (10% of the total). Another new threat actor, RansomedVC, gained the dubious distinction of securing fourth place in the list from a standing start, with 44 attributed attacks, which equates to 9% of all reported incursions. Meanwhile, well-established gangs such as Lockbit continue to wreak expensive havoc. Unfortunately, one of the sectors hardest hit was healthcare. Matt Hull, the Global Head of Threat Intelligence at NCC Group, stated: "After the drop in ransomware attacks in August, the surge in attacks during September was somewhat anticipated. However, what stands out is the volume of these attacks and the emergence of new threat actors who have been major drivers of this activity. These groups are noteworthy for their approach: adapting existing ransomware techniques and introducing their own variations to add pressure for victims. We've witnessed a growing number of groups utilising the double extortion model as a strategy, piggybacking off this as a successful method used by more established threat actors. New threat actors are also increasingly embracing [the] Ransomware as a Service (Raas) model, whilst diversifying their activities and creating 'unique selling points'." Meanwhile, BT Business – the enterprise-focused division of UK operator BT Group – has reported that it "sees", on average, 46 million electronic signals of cyberattacks across the world every day. This translates to an incredible 530 attempted cyberattacks a second, even as 61% of British businesses admit that they struggle to keep up with the introduction and application of cybersecurity solutions. For more on BT's insights, see this press release.
T-Mobile US is scrambling to get itself off the hook after the operator's CEO, Mike Sievert, used the company's third quarter earnings call to reverse a decision that would have forced some subscribers off their existing low-cost contracts onto pricier ones. The planned move was revealed earlier this month when a company document was leaked, and now Sievert has claimed the move was just a test to see how customers would react and that the forced upgrades would no longer take place, reports CNET. The upgrade would have cost customers an additional $10 per month and, not surprisingly, they weren't happy with the suggestion, so T-Mobile US has dropped the plan, with Sievert noting during the operator's third quarter conference call that the telco discovered the move wasn't "something that our customers are going to love." You don't say! News that the unexpectedly leaked and not so customer friendly plan had ultimately been identified as a sham and shelved took the shine off the latest positive T-Mobile US numbers, which included a 4% year on year increase in third quarter service revenues to $15.9bn, a 12% increase in core adjusted earnings before taxes, interest and other costs to $7.5bn and the addition of 557,000 fixed wireless access (FWA) broadband customers that takes the operator's total number of High Speed Internet customers to 4.2 million. For further details of T-Mobile US's third quarter performance, see this press release.

- The staff, TelecomTV
Email Newsletters
Sign up to receive TelecomTV's top news and videos, plus exclusive subscriber-only content direct to your inbox.