What's up with… Verizon and Verana, BT, ETSI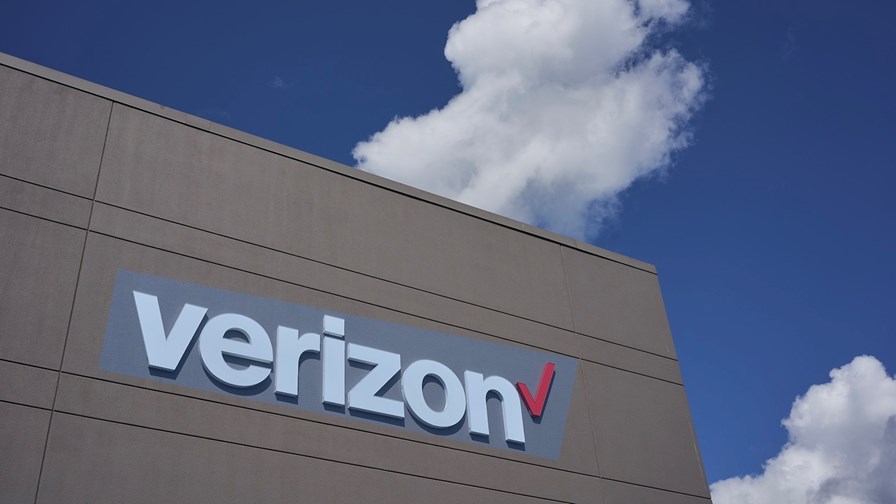 Verana gets a shot at Verizon's RAN
BT sales shrink in "challenging" market
ETSI forms software development groups
In today's industry news roundup: Alternative 5G small cell vendor Verana lands a field trial at Verizon; BT's revenues shrink as "challenging economic backdrop" takes its toll; ETSI is adding software development groups into its specifications development mix; and more.
Alternative radio access network (RAN) systems vendor Verana Networks has landed a field trial with major US operator Verizon, which is to put the startup's 5G mmWave integrated access and backhaul (IAB) solution through its paces. According to the vendor, its "mmWave 5G small cells can provide wireless backhaul to other Verana 5G small cells while continuing to provide 5G access to smartphones and fixed wireless access (FWA) devices. Verana's scalable, multi-hop IAB solution reduces the number of fibre backhaul links required to build a mmWave 5G network by more than 90% – reducing capex and opex, while increasing flexibility in site selection and the speed of network rollout." Verana, which says its virtualised RAN solution is fully compliant with 3GPP standards and O-RAN Alliance specifications, raised $28m in its Series B round last April, taking its total funding to $43m. According to Verana, Verizon's corporate venture unit, Verizon Ventures, is one of the company's investors, having participated in both of the company's funding rounds (though the size of its stake has not been shared).
UK telco BT Group reported a 3% year-on-year decline in total revenue for its fiscal third quarter of 2022 (ending 31 December 2022), falling from £5.37bn to £5.21bn. The operator's Consumer segment saw the largest drop (6% decline to £2.4bn), followed by its Enterprise unit (3% decline to £1.25bn) and its Global division (2% decline to £857m). At Openreach, BT's quasi-autonomous wholesale fixed access network unit, revenue rose by 4% year on year to £1.4bn. The company also published its results for the nine months to 31 December 2022, which showed a 1% decrease in revenue to £15.6bn, as "price increases and improved trading in Openreach and Consumer were offset by lower strategic equipment sales in Global, migration of a MVNO [mobile virtual network operator] customer, removal of BT Sport revenue, and legacy product declines", the company noted. Capital expenditure (capex) was up 3% to £3.9bn because increased Openreach investment in fixed network infrastructure offset investment in spectrum during the previous year. BT CEO, Philip Jansen, commented that BT has "grown revenue and EBITDA on a pro forma, like-for-like basis, despite a challenging economic backdrop". The group is also "going further on cutting costs to deliver £3bn in annualised savings by the end of FY25", he noted. Jansen also claimed that BT is building full fibre with "fury", as 9.6 million premises now have access to such networks, of which 29% are already connected. Its 5G network, run by its mobile division EE, is reaching 60% of the population in the UK. Overall, the results were better than expected, as BT's share price jumped by 6.3% to 131.75 pence on the London Stock Exchange. See more.
ETSI, the European industry body well known for its industry specifications groups (ISGs), is to form software development groups (SDGs) in an effort to "adapt to the ever-evolving landscape of technology and standards development." According to ETSI, "developing software to accompany standards will accelerate the standardisation process, providing faster feedback loops and improving the quality of standards." The SDGs will be "tailored for collaborative software development" and will "utilise tools and processes already familiar to developers." Read more.
Still with ETSI, its open-source group TeraFlowSDN has just announced the second release of the TeraFlowSDN controller, "an innovative and robust SDN orchestrator and controller." Read more.
Facebook owner Meta reported disappointing earnings, with a 55% year-on-year decline in net income for the fourth quarter of 2022 to $4.7bn, and a 4% year-on-year drop in revenue to $32.2bn. Costs and expenses were also on the rise, up by 22% to $87.66bn, including charges of $4.20bn for restructuring efforts, such as the largest layoff in its history, which it announced towards the end of the year. But for 2023, the company expects to be saving money, as it now envisions capital expenditures (capex) to be in the range of $30bn to $33bn, down from an earlier estimation of $34bn to $37bn. This also reflects its intentions to spend less on datacentre construction, in addition to the mass job cuts. Total expenses for full-year 2023 are expected to come about in the range of $89 to $95bn, down from a prior outlook of $94 to $100bn "due to slower anticipated growth in payroll expenses and cost of revenue", the company noted in its financials announcement. Due to the reduced cost expectations and a $40bn increase in its share-repurchase authorisation, shares were up about 20% in after-hours trading on Wednesday when results were published.
T-Mobile US added 524,000 customers to its high-speed internet fixed wireless access (FWA) service during the fourth quarter of 2022, taking the total added last year to 2 million and its total FWA customer base to 2.6 million, the operator reported as part of its latest earnings report. 5G-enabled FWA broadband access services have been a big hit for both T-Mobile and Verizon over the past year. T-Mobile added 6.4 million postpaid customers in 2022 and grew its total full-year service revenues by more than 5% to $61.3bn. The company's full earnings announcement can be found here.
Severn Trent, the UK's second-biggest water utility, claims to be "transforming" wastewater management by trialling an artificial intelligence (AI), internet of things (IoT) and machine learning (ML) system to help improve the control of 'waste flow', which is an innocuous-sounding phrase that can actually encompass the reality of the discharge of noxious untreated raw sewage into rivers and streams. In recent years, climate change has seen periods of prolonged, violent rainfall in the UK, the runoff from which has, increasingly often, overwhelmed sewers and resulted in extreme pollution events. Back in 2021 an investigation by Britain's largest independent TV station, ITV, found that in 2020 Severn Trent (which operates services across the Midlands and parts of the south-west of England), was one of the worst offenders for discharging contaminated wastewater. Figures from the UK Environment Agency, which monitors river pollution, showed that Severn Trent released untreated waste into waterways 60,982 times in 2020, over a period of 558,698 hours – the equivalent of 64 years worth of sewage! The trial of the new technology will run until 2025. It is part of water regulator Ofwat's Innovation Fund and is designed to at least temper the frequency and length of emergency or preventive discharges. Severn Trent says its network will be improved by AI's ability to better predict weather conditions, forecast maintenance and control waste flow more efficiently. The system will enable pumping stations to operate independently, in real time, and thus minimise overflow activations. Britain's Meteorological Office says that between 2020 and 2080, summers in the UK will become 60% drier while winters will be 30% wetter, so the increased incidents of droughts and floods will be a fact of life. Severn Trent is collaborating with the UK's incumbent telco, BT, on the AI, IoT and ML aspects of the system and is working with other water companies, including Thames Water and South-West Water as well Rockwell Automation, 8 Power, Blackburn Starling, the University of Exeter. Rich Welwyn, head of asset intelligence and innovation at Severn Trent, said: "By turning to innovation and developing the artificial intelligence, this technology is able to forecast and get the network in prime condition. So, when we know heavy rain is predicted, the network will automatically optimise the network's storage ready for the extra flow and divert flow away from overflows and hot spots reducing the risk of flooding and pollution. Not only does the project itself bring a whole host of great benefits, but the learnings we find from this trial can revolutionise how we manage our waste networks in the future. Which, ultimately, would be a fantastic result for our customers." And a lot less smelly.
​​Ericsson has completed a trial of multiple network slices on cellular-connected laptops and claims it demonstrates the technology's capabilities for multiple consumer and enterprise use cases. Using Intel processors and running on Microsoft's Windows 11 operating system, the interoperability development testing (IoDT) demonstrated the use of network slicing for applications, such as mobile gaming and collaboration tools. The trial also used user equipment route selection policy (URSP), a capability enabling devices to automatically choose a slice according to an application's needs, and then select solutions from Ericsson "to secure end-user service differentiation". The demo will be showcased by the three companies during MWC Barcelona 2023. Find out more.
Later in the year, the Canadian company GHGSat will launch the world's first commercial earth observation satellite with the sole task and purpose, from orbit, to monitor the amount of carbon dioxide gas in the planet's atmosphere and identify individual "super-emitter" source sites. The data will be on sale, primarily, to governments, financial services markets and other bodies interested in tracking emission estimates. The new Canadian satellite, GHGSat-C10, will be a specialist addition to GHGSat's existing constellation of six satellites that monitor methane emissions. The new satellite will utilise the same shortwave infrared sensor as used by the methane sniffers but will be tuned in to the specific and unique light signature of atmospheric CO2. What's more, the new satellite will have a ground-level focus of 25 metres squared that will allow it to detect and count emissions from individual industrial plants around the world. It is programmed to a detection threshold of one megatonne of carbon dioxide per year and thus will pinpoint big emitters, such as oil refineries, power stations and aluminium smelters. As Dr Stephane Germain, CEO of GHGSat, told the BBC: "It's not as if we have to find the big CO2 emitters; we already know where they are... we know where the large power plants are in the world; we know where the aluminium smelters are. So, this is more about being able to verify emissions." The Paris Climate Accord of 2015 commits nations to compile CO2 inventories and publish them. Independent observation of claimed emission limits can only be a good thing. "We'll see how we get on but we do have the aspiration of launching several more carbon dioxide satellites. Ultimately, we'd like to get to at least monthly coverage of every major CO2 source in the world, and potentially even a weekly coverage of every source in the world," added Dr Germain. Hitherto, the tracking and monitoring of CO2 emissions has been the responsibility of various national and international space agencies and administrations, such as NASA. It has been 14 years since 'Ibuki' (the Japanese word for 'breath') was launched by the Japan Aerospace Exploration Agency as the world's first Greenhouse Gases Observing Satellite or GOSAT. It measures 56,000 locations to track greenhouse gas emissions and concentrations of carbon dioxide (CO2) and methane, and shares data with NASA in the US and scientific organisations around the world. Now the Canadian GHGSat-C10 is showing that it can be a commercial venture too.
- The staff, TelecomTV
Email Newsletters
Sign up to receive TelecomTV's top news and videos, plus exclusive subscriber-only content direct to your inbox.