What's up with… Dish, Open RAN in Europe, T-Mobile and Google Cloud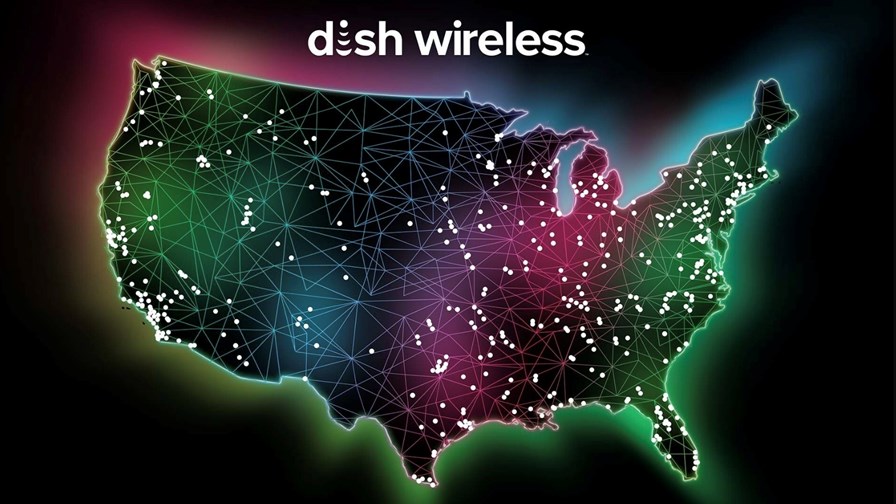 Dish hits its latest 5G coverage target
Parallel Wireless begins Open RAN trials in Bulgaria
T-Mobile US and Google Cloud tackle enterprise transformation
In today's industry news roundup: US 5G newcomer Dish meets 5G coverage deadline at the last minute – again; Open RAN specialist Parallel Wireless will trial the technology in Bulgaria following a similar effort in Turkey; T-Mobile US turns to Google Cloud to blend 5G and edge computing in a bid to boost businesses' digitalisation; and more!
As expected, US 5G newcomer Dish has announced that it reached its latest service coverage target: Under the terms of the licence issued by regulator the Federal Communications Commission (FCC), it was required to reach at least 70% of the US population with its 5G service by the end of Wednesday 14 June. The operator, which has spent billions of dollars rolling out an Open RAN-based network to challenge AT&T, T-Mobile and Verizon, said its service is now available to more than 240 million US citizens, more than 70% of the total population and that it has satisfied all other commitments, including launching more than 15,000 5G sites. "Our teams have worked tirelessly for years, and this achievement is a testament to their dedication and commitment as we grow the world's first and only 5G cloud-native Open RAN network," noted Dave Mayo, executive vice president of network development at Dish Wireless. "We appreciate the continued support and efforts of our partners as Dish continues to lead the industry in Open RAN deployment," he added. Covering a majority of the population is one thing – signing up revenue-generating customers is another, and that's Dish's biggest challenge (it didn't provide 5G customer numbers as it boasted of its deadline hit).
One of Dish's main vendor partners, Samsung Networks, was quick to congratulate its customer and big up Open RAN in a blog published on Thursday. "A number of factors have allowed Dish Wireless to be successful in its network deployment, one of which was their decision to employ an Open RAN architecture," noted Junehee Lee, executive vice president of the networks business at Samsung Electronics. "This approach enabled innovation and flexibility in Dish Wireless's network, fostering greater vendor diversity. Another was their choice to adopt virtualised radio access network (vRAN), which provides more agility, scalability and intelligence to the network. A third reason was their selection of Samsung as a major partner for the massive undertaking." Of course!
Open RAN specialist Parallel Wireless has made strides towards adopting the technology, and is to trial Open RAN on the network of United Group's subsidiary in Bulgaria, Vivacom. In an announcement shared by email, the company explained that the test will include Vivacom's 2G, 4G and 5G networks. Its aim is to demonstrate that Open RAN can deliver "equivalent or improved performance" compared to traditional radio access networks. Parallel Wireless and Vivacom intend to conduct laboratory and in-field tests in urban and rural environments to "ensure the technology can perform across Bulgaria and on Vivacom's existing network". According to Nikolay Andreev, CEO of Vivacom, Open RAN can deliver "greater vendor diversity and much-needed innovation in the mobile radio network sector", resulting in "flexibility and competitiveness for operators", as well as improved services for customers. Founder and CEO of Parallel Wireless, Steve Papa, described Bulgaria as "a great place" to showcase the benefits of Open RAN. Parallel Wireless, which underwent a "mass layoff" in 2022, has also been involved in a trial with Vodafone in Turkey, which demonstrated that the use of a RIC platform and associated applications can bring network and cost efficiencies – see Juniper boasts successful RIC trial with Vodafone. And in April, the Open RAN specialist scored a deal with Israeli cellular provider Cellcom to launch a "first-of-a-kind" pilot to deploy autonomous 5G standalone (SA) core sites in Israel.
The self-proclaimed 'Un-carrier', T-Mobile US, has expanded the work it does with Google Cloud. The pair have now pledged to "combine the power of 5G and edge compute" in an effort to boost the digital transformation of enterprises. In essence, T-Mobile US's 5G Advanced Network Solutions (5G ANS) suite will be united with Google Distributed Cloud Edge (GDC Edge) to enable 5G applications and use cases, such as computer vision and experiences using augmented reality (AR) or virtual reality (VR). The telco described the blending of 5G with edge computing as "key" to "promising" use cases in various industries, including retail, manufacturing, logistics and smart cities. Additionally, the two companies have created a proof of concept (PoC) using 5G ANS and GDC Edge, which has shown how an interactive display, called the "magic mirror", can leverage cloud-based processing and image rendering at the edge to make retail products appear on screen in near-real time. Mishka Dehghan, SVP of strategy, product and solutions engineering at T-Mobile Business Group, claimed that the partnership with Google Cloud unlocks "the expansion of technologies such as AR and VR from limited applications to large-scale adoption". Towards the end of 2022, T-Mobile US selected Google Cloud's infrastructure and multiple data-oriented applications to develop personalised services and improve its customer service capabilities – see What's up with… Orange Bank, Google Cloud, T-Mobile US, Vodafone Turkey.
Germany, and Deutsche Telekom in particular, are set to be called out by the European Commission this week as not having done enough to ensure communications network safety by excluding "high-risk" vendors such as Huawei, according to a Reuters report. The commission is set to publish an update to its 5G toolbox document that sets out how European Union member countries should be acting to make their digital infrastructure as secure as possible, with Germany and a few other member states set to be identified as lagging behind others. This wouldn't be the first time Germany has received a shot across its bows in this regard and there is talk in the country that the government might step in with some new telecom network requirements, which would force the hands of the operators that are still using Chinese technology in their radio access networks.
Vodafone's enterprise arm, Vodafone Business, has beefed up its internet of things (IoT) connectivity offering by broadening its partnership with giant carmaker Hyundai Motor Group (commonly known as Hyundai). Building on a partnership dating back to 2018, the relationship between the pair has been given a "multi-year extension" as they aim to deliver "advanced in-car connected streaming and infotainment services" in more than 40 countries across Europe. Vodafone will provide its global IoT connectivity for connected car services to "millions of Hyundai, Kia and Genesis models" sold in the continent, following Hyundai's recent gains in the region after it recorded its highest annual sales in Europe to date in 2022. Now, the automotive manufacturer aims to become "a leader in innovative mobility solutions" and believes its partnership with Vodafone will help it achieve this goal. "The driving experience as we know it will continue to change and we want to be at the forefront of that shift. Vodafone is a trusted partner for Hyundai Motor Group and has been instrumental in connecting drivers of our vehicles with real-time and relevant information at the wheel," said Haeyoung Kwon, vice president of the Infotainment Development Center at Hyundai Motor Group. Erik Brenneis, director of IoT at Vodafone Business, described the telco as "a leader in IoT", providing "unique and innovative solutions that drive the adoption of the technology" as in-vehicle connectivity is "becoming universal". As a result of the partnership, drivers of Hyundai, Kia and Genesis vehicles will benefit from "fast and reliable access to features such as audio/video streaming and Wi-Fi hotspots", as well as a "more consistent experience" and enhanced cross-border mobility, according to the operator. Read more.
Boldly referring to itself as the "industry leader in 4G and 5G network slicing", Nokia claims to have developed a solution allowing Android smartphone users to buy and activate network slices from their operators on demand. The vendor has conducted a trial at its network slicing development centre in Tampere, Finland, using its end-to-end slicing product portfolio and technology implemented in Android 14. The test also included slice interworking functionality between 4G and 5G, as well as dynamic radio resource allocation for different slices. The solution will be available to users of Android 14 devices, allowing them to "enhance their experience across a wide range of applications" including gaming, streaming and broadcasting. And, according to Nokia, it is an offering that allows telcos to monetise 5G slicing services by providing "premium network slices" based on customer demand, for instance. "For mobile operators, slicing unlocks new 5G business opportunities with an opportunity to provide premium services and enhanced customer experience," noted Ari Kynäslahti, head of strategy and technology at Nokia Mobile Networks. Find out more.
Japanese operator NTT Docomo has carried out an interoperability test using virtualised Open RAN in partnership with South Korean telco KT, Fujitsu, SOLiD, Keysight Technologies and the Electronics and the Telecommunications Research Institute (ETRI) in South Korea. The trial was conducted at the Pangyo 5G Testbed Center, a facility operated by the country's Ministry of Science and ICT as well as the National Information Society Agency (NIA), which is tasked with national expansion of the Open RAN ecosystem. The quintet demonstrated its capabilities at the O-RAN Global PlugFest Spring 2023, hosted by the O-RAN Alliance, by building what they claimed to be the first virtualised Open RAN base station composed of multiple vendors in South Korea. KT, Docomo, Fujitsu and SOLiD are also planning to beef up their joint efforts with the introduction of a virtualised Open RAN and RAN intelligent controller (RIC) – a step that is set to optimise the management of radio resources and automated operations. The trial follows successful interoperability and 5G call connection tests by KT, NTT Docomo and Fujitsu at the start of 2022 – see KT turns to Fujitsu and NTT DOCOMO to further its Open RAN ambitions.
In a sign of the times, Canadian telecommunications company Bell is slashing 1,300 jobs, Reuters has reported. According to the news agency, the company will shut down some of its news media assets, including six radio stations, and will sell another three amid struggles with ad revenues, inflation and users shifting from cable TV to video streaming. It is unclear whether staff in its telecoms business will be affected, but layoffs will reportedly impact mainly management within the company. The report cited an internal memo by Wade Oosterman, president of Bell Media and vice chair of Bell Canada, stating that the industry "is experiencing a major disruption" amid "a challenging regulatory environment".
- The staff, TelecomTV