The Seven Year Switch: Will there be 2.7 billion 5G connections by 2025?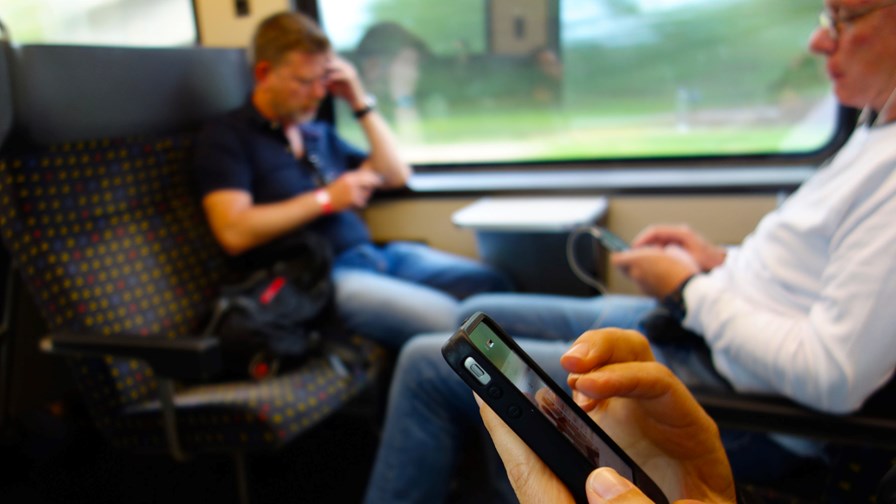 Service providers vying to be the first to introduce commercial 5G
But lack of 5G-enabled handsets and devices inhibiting progress
Short-term focus on wired 5G - but that will never be more than a niche market
China to overtake US in 5G within two years - and will stay in the lead thereafter
Another day, another in a seemingly endless stream of research reports about 5G. The hype machine really is working overtime as the northern hemisphere's super-hot summer cools into a warm autumn and the silly season of 2018 finally draws to a close. However, the equinoctial changes and longer nights are unlikely to put an end to the ongoing deluge of sunnyside-up 5G-related material any time soon.
The latest piece of analysis to plop fatly into the TelecomTV editorial inbox is from CCS Insight. With "5G Connections, Worldwide. 2018 -2025" the global analyst outfit has just published a 5G forecast looking as far as seven years into the future. It claims that there will be some 340 million 5G connections in 2021, over one billion some time within the first half of 2023 and that there will be upwards of 2.7 billion 5G connections by 2025. In other words, seven years from now more than 20 per cent of the all the telecoms connections in the world will be 5G. Possibly.
5G is slap-bang in the centre of the cross-hairs of smartphone manufacturers and infrastructure providers not least because it's a convenient vehicle to ride at a time when the device market is entering the doldrums and other big new infrastructure projects are few and far between. The net result is that network operators and service providers are keeping the cauldron of hype bubbling away by heavily promoting claims that consumer demand 5G is so profound and unstoppable that they simply have to bring 5G to market much more quickly than they had originally envisaged, expected or planned.
As Kester Mann, principal analyst at CCS Insight points out, "The intentions of major US carriers to launch 5G in late 2018 have been clear for a while. But recently we've seen greater urgency to deploy networks from providers in Europe, the Middle East and China". He adds, "While Europe may still be around a year adrift of the leading markets in 5G, some regional operators are clearly determined to launch commercial services as soon as next year".
Those of us in the telecoms and IT media are only too well aware that some network operators are banging the 5G promotion drums to the extent that we are being deafened by the relentless cacophony. It is true that sometimes a rather more measured and less frenetic counterpoint can sometimes be discerned beneath the blaring bluster of the massed lambeg drums being bashed by the bullish marketing departments of the loudest network operators and manufacturers but it's a fact that, in the main, those that are making the most noise are getting the most attention.
Leading the charge is the Nordic/Scandinavian carrier Telia which, with much fanfare, recently launched a "pre-commercial 5G network" in the Finnish capital, Helsinki, as a precursor to what it describes as a "full commercial offering" that will be available in 2019. Telia has a history of being in the vanguard of changes in mobile technology having, back in 2009, launched what it claimed to be the first commercial 4G service in the world.
The CCS Insight report also places the likes of BT, Telecom Italia, Telenor and Swisscom in the forefront of those vying to introduce 5G services earlier than had originally been expected. One Finnish operator, Elisa, has even gone so far as to assert that it has already deployed a commercial 5G network but can't provide any services yet because of a lack of supporting devices!
Meanwhile, at the less frenetic end of the scale, Deutsche Telekom, Orange, Telefonica and Vodafone are amongst those taking a more measured, even cautious, approach to 5G. They downplay the hype (to some extent at least) and say they will not intoduce commercial 5G services before 2020. However, after that the period of comparative peace will come to an end for, as Kester Mann observes, "once networks are launched, the motivation to bring users onto them will be huge". Yes, and noisy.
China will dominate the 5G market - both short- and long term
While North America and Western Europe will be massively important to the success of 5G (for example, the CCS Insight report forecasts that Western Europe will have more than 20 million 5G connections by the end of 2020 and that figure will rise to 100 million and more by 2022) it will be China that will quickly take (and retain) the lead in 5G adoption. CCS Insight says there will be 40 million 5G connections in China in 2020 and, after that, the sky's the limit.
CCS Insight says the portents for the success of 5G in the People's Republic are universally positive and points to the fact that the country's biggest operator, China Mobile, has said that it is revising its plans to introduce commercial 5G services and could bring the launch date forward to as early as mid-2019.
Then there's the ongoing rumours swirling about the possible merger of China Telecom and China Unicom, the rationale for which, it is said, is the huge ambition of China to dominate the global 5G market. Add to that febrile mix the expectation that the big Chinese infrastructure suppliers, Huawei and ZTE, will now focus more intently on their home market after the sequence of set-backs that so affected their future prospects in Australasia, and, above all, in the US, and China seems set to be the place where 5G will have a rapid and massive impact.
Indeed, the CCS Insight report forecasts that China will rapidly overtake the US to become the world's biggest 5G market by 2020 with at least 40 million connections. By 2025 that figure will have risen to more than a billion connections. Or, to put it another way, in seven years time 40 per cent of the world's 5G connections will be in China.
And as for the US? Well, it can be difficult to separate hype and wishful thinking from reality. Network operators are in apparent cut-throat competition to launch the nation's first commercial 5G networks the next few weeks or months with the main focus very much on wireline technology in light of the lack (or total absence) of smartphones capable of providing genuine mobile wireless 5G connectivity.
However, as the CCS Insight report makes clear, wired infrastructure 5G will be very much a niche market that, even in the long-term, will represent no more than just one per cent of the global 5G connections by 2025. However, it does keep the hype pot bubbling and 5G on the front and centre as far as the investment community is concerned.
Of course, if commercial 5G services are to be a reality by mid-2019, chipset makers and handset manufacturers will have to deliver the first real 5G-enabled mobile devices by April or March next year. Whether they can or will be able to do so in meaningful numbers (CCS Insight says 60 million 5G-enabled smartphones will be sold on 2019) remains a moot point. As Marina Koytcheve, vp of forecasting at CCS Insight points out, "A stagnant device market in 2018, especially in affluent countries, means that Android smartphone makers will jump at the opportunity to offer some innovation in the hope of tempting people to replace their phone next year."
Competition, red in tooth and claw, seems inevitable and the iconic iPhone will not be amongst the 5G pioneers. It seems likely that Apple will keep it's powder dry, watch others fire the first shots and take the flak and wait until the initial furore dies down before booting and biting its way into the middle of the market.
Email Newsletters
Sign up to receive TelecomTV's top news and videos, plus exclusive subscriber-only content direct to your inbox.