Telia, Intel and Ericsson float the 5G experience past EU delegates in Estonia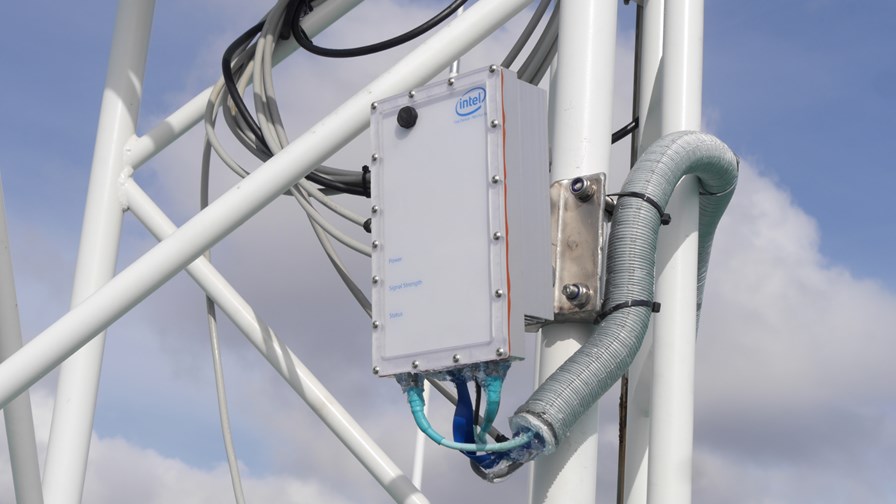 Telia says it has deployed the first public 5G live network use cases in Europe
Collaboration with Ericsson and Intel on trial network
5G used to support on-board connectivity to cruise ship in harbour
Telia wants to offer public 5G services in selected cities during 2018
Delegates to the EU Digital Summit in Tallinn, Estonia, today can witness first-hand the capabilities of 5G technology. Mobile operator Telia is deploying the first public 5G live network use cases in Europe in collaboration with Ericsson and Intel. This includes a high-speed 5G connection to a commercial passenger cruise ship delivering internet connectivity to the ship and its passengers while in port, and an industrial use case featuring a construction excavator remotely controlled with a live 5G network.
The simulated real-life 5G environment for the Tallink shipping company was created at the Port of Tallinn to test and explore how 5G can provide higher data connection speeds and improved service quality. During the test in September, 5G (pre-standards) technology was deployed for the whole ship while it was in harbour. The technology supported WiFi usage for 2,000 passengers and the ship's own ICT systems – to investigate 5G usage in transport situations as well as gigabit wireless service delivery.
The partners have also set up a demonstration on remotely controlled machinery, mainly for the lucky EU delegates. An industrial excavator is linked via an augmented reality remote control enabling it to be operated over an ultrafast live 5G link with very low latency. The demo shows how a machine operator can work with 5G remote controlled excavators located in hazardous environments.
"Our work together trialling early usages of 5G technologies and the experiences it will bring to different industries, demonstrates the importance of collaboration and the need for seamless flow of data across the network, cloud and devices to make 5G a reality," said Asha Keddy, VP and GM, Next Generation and Standards Group at Intel. "Intel's 5G platforms are critical enablers for today's active, real-world 5G trials with service providers around the globe, providing crucial insights and helping to define the future of 5G."
First-mover advantage
Telia and Ericsson announced a joint roadmap in 2016 that aims to let Telia customers experience 5G services in 2018 in Tallinn and Stockholm. This new implementation with Intel is a step towards achieving the desired early rollout in the two cities, which Telia says are two of the most digitalised cities in the world.
"We want to be early with 5G and will bring it to life in Stockholm, Tallinn and Helsinki in 2018," said Gabriela Styf Sjöman, Global Head of Networks at Telia. "We work together with our partners in the whole ecosystem to explore the powerful effect it is going to have for our customers and in society. It's not only about building a new network but it's also about building a new way of thinking and perceiving what a mobile network can be and can do. High speed, low latency, guaranteed capacity and truly mobile is going to push the boundaries of digitalisation and we want to be there pushing it together with our partners."
The solution stack underpinning the cases in Estonia consists of technologies from Ericsson and Intel. An Ericsson 5G base station consisting of 5G antenna, radio and baseband, in conjunction with the Intel 5G Mobile Trial Platform, provides mmWave connectivity. No other specific details were released.
"Our own report about the 5G business potential identifies a huge opportunity for telecom operators globally who address industry digitalization with 5G," said Arun Bansal, Head of Europe and Latin America at Ericsson. "We foresee that they can benefit from a market opportunity of $582 billion by 2026 and this represents a potential to add 34 per cent growth in revenues."
Email Newsletters
Sign up to receive TelecomTV's top news and videos, plus exclusive subscriber-only content direct to your inbox.