Spain awards 200MHz of 5G spectrum for €438 million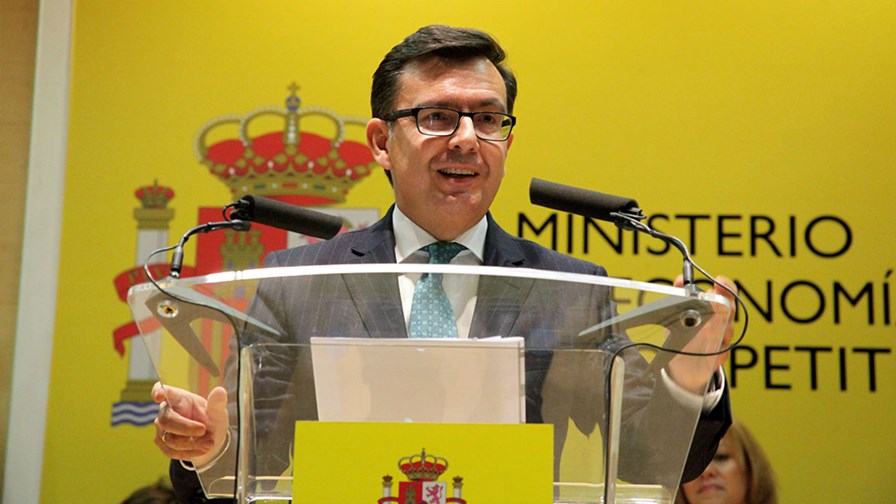 Orange, Telefonica and Vodafone acquire 3.7GHz band 5G spectrum
Auction generated €438m, more than four times the starting price
Part of the Spanish government's National 5G Plan
MásMóvil did not add to its previously purchased spectrum
The Spanish Ministry of Economy and Enterprise (MINECO), through the Secretariat of State for the Information Society and the Digital Agenda (SESIAD), has concluded its auction of 5G spectrum in the 3.6-3.8GHz band. After 34 rounds of bidding, the total revenue generated reached €437.6 million, which the ministry says was more than four times the starting price. Add in interest payments, associated costs and other fees, and the Ministry claims that it will receive a total of €1.41 billion over the twenty year licence period.
A total of 200MHz was available, in blocks of 5MHz, for coverage throughout the country. A maximum cap of 120MHz per operator was applied. The auction was part of Spain's national 5G plan, with the "3.5GHz band" a priority for the government as it (rightly) believes this band will be the most popular for 5G service introduction in Europe – it actually ranges from about 3.4 to 3.8GHz across the various nations.
Here's the final breakdown of new spectrum awarded:
Orange: 60MHz for €132 million (already holds 40MHz in this band)
Telefonica: 50MHz for €107 million (already holds 40MHz in this band)
Vodafone: 90MHz for €198 million (its first spectrum at this frequency)
MásMóvil: started the auction, but purchased nothing (already holds 80MHz)
It is worth nothing that MásMóvil purchased a total of 80MHz of 3.5GHz spectrum recently from satellite company Eurona and B2B service provider Neutra Network. It reportedly paid €30 million for 40MHz of Eurona's spectrum and €15.5 million for 40MHz from Neutra (plus some regional 2.6GHz spectrum).
Key Quotes:
"The success achieved by the company in the auction makes it possible to guarantee the commercial launch of the new 5G services from 2020," said Telefonica in a statement.
"Orange is the only operator in Spain to reach a total of 100MHz in the most interesting spectrum for the development of the new ultrafast mobile broadband technology," said Orange Spain in its press release.
Vodafone Spain didn't have anything of note to add.
Email Newsletters
Sign up to receive TelecomTV's top news and videos, plus exclusive subscriber-only content direct to your inbox.