ITU 5G workshop places the emphasis on going far, rather than going fast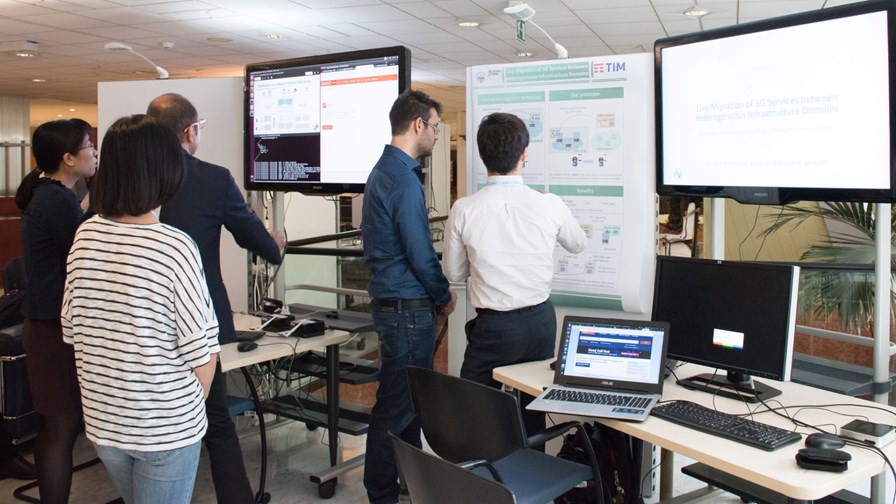 New ITU standards to support the creation of 5G networks and services
Focus on network slicing and the "softwarisation" of the network
Joint Coordination Activity group to focus SDO work on IMT-2020
ITU looking to pull together standards with the open source community
The ITU has published details of its recent workshop in 5G, which it says brought together a diverse set of interests – from industry associations, operators and manufacturers to standards bodies, academic and research institutes – to discuss the networking innovations necessary to make 5G a commercial reality. The "softwarization" (horrible word, up there with cloudification) of the network and resource slicing took centre stage at the 5G workshop and demo day, held in Geneva in conjunction with a two-week series of meetings to progress the work of ITU's standardisation expert group for future networks, SG13.
"Here we see the fundamental importance of software-driven network orchestration," said Chaesub Lee, Director of the ITU Telecommunication Standardization Bureau. "5G systems will be required to support an enormous number of diverse ICT applications. Our aim is to ensure that every application is able to perform to its full potential."
The ITU stressed that the critical importance of technical coordination was a recurring theme throughout the workshop. "The intention of this workshop is to give a snapshot of the current activities ongoing," said Leo Lehmann, SG13 Chairman. "Everyone can go alone and do something fast, but if we wish to go far, we need to go together and coordinate."
To try and ensure standards harmony and prevent unnecessary duplication, the ITU has established the Joint Coordination Activity (JCA) on IMT-2020 group to provide the industry with a place where people can contribute what work is going on in all of the different standards bodies that are in the ecosystem.
The intention is that network and slicing and softwarisation, underpinning deeply programmable networks able to be sliced into virtual networks with specialized capabilities, will give networks the agility required to support the specific requirements of any particular 5G application.
"Network management needs be able to take a look at the network, create slices of the network, ensure isolation, ensure security, and ensure that you can build these systems so that you can have orchestrated pieces that drive the controller pieces that then feed into the thing that most people really care about," said Scott Mansfield, SG13 Vice-Chairman and also of Ericsson, "and that is how do you make money out of the network."
The SG13 Rapporteur Group meetings concluded with the first-stage approval (or 'consent', in ITU circles) of three new ITU standards, one providing 5G terms and definitions and two targeted at 5G network orchestration and management:
"Terms and definitions for IMT-2020" provides a foundational set of terminology to be applied universally across 5G-related standardisation work;
"IMT-2020 network management framework" establishes a framework and related principles for the design of 5G networks;
"IMT-2020 network management requirements" describes the capabilities required to support emerging 5G services and applications.
SG13 also achieved first-stage approval of a new standards "supplement" that provides an overview of "standardization and open-source activities related to network softwarization of 5G". There's more background information on the work of the ITU-T Focus Group on network aspects of IMT-2020 here. Plus, you can watch an ITU-produced video of the 5G workshop and demo day here.
Email Newsletters
Sign up to receive TelecomTV's top news and videos, plus exclusive subscriber-only content direct to your inbox.