Intel expands its partnerships in China to accelerate 5G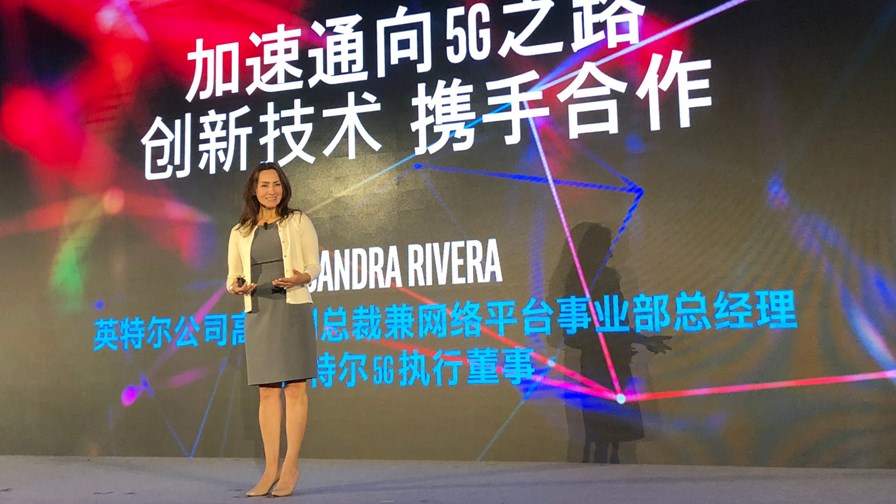 Will target broad global markets for 5G, building upon its LTE modem sales
China Unicom will work with Intel on 5G capabilities for the 2022 Beijing Winter Olympics
Collaboration with Alibaba and 'Datang Telecom on 5G-based Cellular V2X
Baidu announced a joint AI and 5G innovation lab will be developed with Intel
Intel used its 5G Network Summit in Beijing to announce new developments in its 5G strategy and further collaboration with regional industry partners. Leveraging partnerships and collaborating on equal terms is pretty much the default business case for Western companies to stand any chance of success in China. Intel is not looking to repeat the expensive mistakes made by its competitors.
The company makes the most of its long history in China as an enabler with technologies for computing, data centre and cloud, and says it will deliver 5G "with its ecosystem" to service providers and operators – with regional partners key to this transformation. It is also emphasising that 5G is more than the new radio, and that its expertise in SDN and NFV plus its focus on cloud computing from data centres through the edge and to end devices gives it an advantage when it comes to helping its partners develop, test and deploy 5G infrastructure.
"By providing end-to-end technologies and collaboration with our partner ecosystem in China, Intel will accelerate the path to 5G," said Sandra Rivera, SVP of the Network Platforms Group at Intel. "This is another excellent example of how we are uniquely able to bring together the worlds of connectivity, computing and cloud for a seamlessly connected, powerfully smart 5G future."
Here's a rundown of the main news highlights from the event:
Smartphone chipset manufacturer Unisoc plans to use Intel 5G modems for its mid-tier Android devices in China and globally. Intel also announced that it will now target broad global markets, building upon its strong momentum in LTE modems as 5G scales.
Cloud provider Baidu announced that a joint AI and 5G innovation lab will be developed with Intel to explore converged edge and cloud services to provide better user experiences, delivering 5G-ready applications in the areas of IoT, entertainment and automotive.
China Unicom and the Beijing Organizing Committee for the Olympic Games (BOCOG) unveiled plans to collaborate with Intel to deliver new 5G experiences and capabilities at the 2022 Winter Olympics.
Intel is one of the first strategic partners of Alibaba's AliOS intelligent transportation initiative, aiming to support the construction of an intelligent road traffic network. The two companies, along with Datang Telecom, will explore 5G-based Cellular V2X models based on Intel's Network Edge Virtualization SDK.
Ethernet switch maker H3C and Comba Telecom outlined plans to use an Intel FlexRAN 5G NR-compliant solution for 5G.
Huawei announced successes in interoperability trials with Intel as part of the IMT 2020 5G Phase 3 testing and confirmed further collaboration.
Tencent WeTest is deploying an edge-cloud gaming platform based on Intel Xeon processors to drive the gaming industry ecosystem into next phase of transformation with a focus on infrastructure, game R&D, distribution and devices.
Email Newsletters
Sign up to receive TelecomTV's top news and videos, plus exclusive subscriber-only content direct to your inbox.