Huawei launches X-Haul mobile bearer solution for 5G networks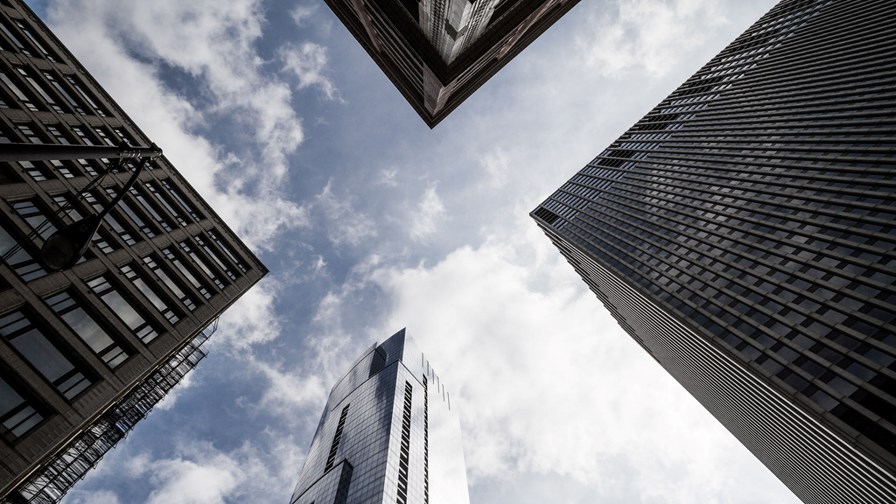 X-Haul designed to help operators build end-to-end 5G networks
Implements agile network operations based on a cloud architecture
Supports new services through end-to-end network slicing
Facilitates a smooth evolution from 4G bearer networks to 5G
Huawei has released its new 5G-oriented mobile bearer solution for telcos looking to use cloud architectures for network slicing in their evolution from LTE. The X-Haul solution offers both full fronthaul and backhaul coverage, promising flexible access across all scenarios. Flexible networking is implemented through the IP, microwave, and OTN access technologies, enabling unified fronthaul and backhaul bearing whether or not optical cables are used.
For backhaul scenarios in areas that have a high population density, Huawei offers what it says is the industry's first 50G/100G adaptive network slicing router, which provides seamless 100Gbit/s Ethernet compatibility even when providing 50GE base station access. For scenarios where optical cables are not used, Huawei offers (again, it claims an industry first) a 5G-ready microwave solution, with smooth capacity upgrade supported through the use of a same frequency band or inter-frequency band Carrier Aggregation technology. For fronthaul scenarios, Huawei has launched (yes, it's another industry first) a 100Gbit/s full-outdoor WDM device, which is deployed at the same site as the base station to save optical cable resources.
The X-Haul solution features a cloud-based architecture, with the management and control plane implementing centralised orchestration through its Network Cloud Engine for various network media such as IP, optical and microwave. The device plane introduces Segment Routing, EVPN and OSP-TE protocols, which Huawei says simplifies bearer device control plane protocols and unifyies the service model to implement the whole automated management life cycle of the bearer network. The vendor claims a ten-fold increase in the efficiency of network-wide operations and management.
Flexible Ethernet (FlexE) technology is used to implement end-to-end network slicing and help operators accelerate new service innovation. Huawei says FlexE can divide a single physical Ethernet port into multiple Ethernet "flexible hard pipes" based on timeslot scheduling, implementing service statistical multiplexing in the same slice while without services affecting each other in different slices. The Network Cloud Engine handles end-to-end coordination between slices and the wireless and core networks, with each network slice receiving support for flexible slice creation, on-demand bandwidth adjustment, on-demand SLA assurance and rapid fault location.
Huawei says the use of 50GE technology at the access layer reduces CAPEX by 30 per cent, while enabling smooth future upgrade to 100GE based on FlexE. At the aggregation and core layers, which use an IP plus optical two-layer architecture, the IP layer supports 200GE/400GE interfaces, and the optical layer implements one-hop transmission of wavelengths. Single-wavelength bandwidth can be expanded on demand to 200G/400G.
"The 5G era is approaching, and the shape that service modes will take is not yet certain," said Jeffrey Gao, president of Huawei Router & Carrier Ethernet Product Line. "The X-Haul solution fully supports 4G/5G bearing, so as to effectively support operators' new service development and expand the business blueprint. In the future, Huawei will continue to promote joint innovation with operators in the 5G field around the world, and join hands with upstream and downstream industry partners to promote the sustainable development of the 5G industry."
Industry support for Xhaul
Indeed, Huawei is a member of the European Horizon 2020 project, "5G-XHaul", which is investigating the dynamically reconfigurable optical-wireless backhaul and fronthaul with cognitive control plane for small cells and Cloud-RANs. The group of vendors, operators and academics (which also includes Telefonica and the Universities of Bristol and Dresden) propose a converged optical and wireless network solution able to flexibly connect small cells to the core network. 5G-XHaul technologies will be integrated in a city-wide testbed in Bristol, UK, to support the evaluation of novel optical and wireless elements and end-to-end performance.
As TelecomTV reported yesterday, Bristol is already the host trial city for another Horizon 2020 project, this one called POINT (a very awkward abbreviation of "IP over Information Centric Networks – the better IP". Yes, it really is called that, and we challenge you to work out how and why). The city is quickly becoming a focal point for 5G technology trials, and the recent collaboration announcement with the University of Surrey's 5GIC and Kings College London for a £16m test network only reinforces the fact.
If you want another take on XHaul, here's an early announcement from ZTE.
Email Newsletters
Sign up to receive TelecomTV's top news and videos, plus exclusive subscriber-only content direct to your inbox.