GSMA calls for a global spectrum plan for 5G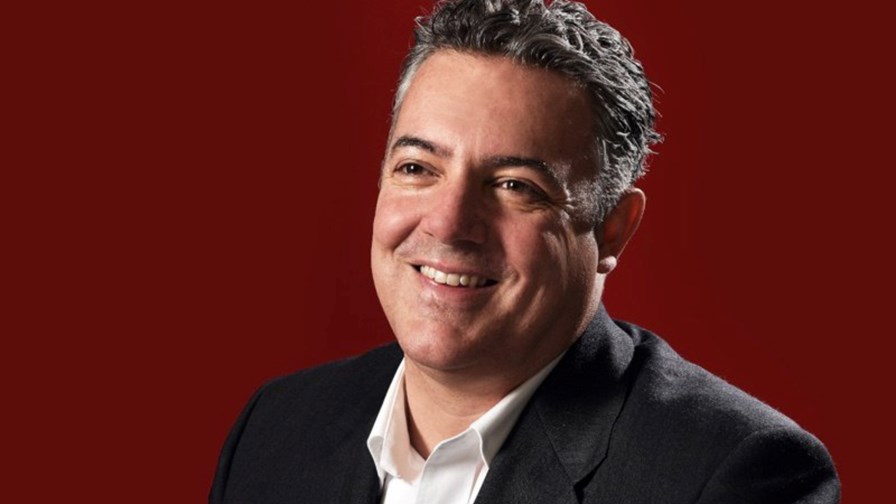 Governments and regulators need to get behind spectrum discussions now
The ITU's WRC-19 meeting is the target, but there are many preparatory meetings
Argues that "technology neutral" spectrum licences are essential.
National policy measures needed to encourage long-term investment in 5G networks
The GSMA trade association has today published a new public policy position report on 5G spectrum. It calls on governments and regulators to commit to supporting the needs of 5G in the lead-up to the World Radiocommunication Conference in 2019 (WRC-19). It says that governments must agree on sufficient harmonised spectrum to enable the fastest 5G speeds, affordable devices, and international roaming without cross-border interference.
"Although the mobile industry, academic institutions and international standards-making bodies are developing the technologies central to 5G, success will depend heavily on affordable access to the necessary amount of spectrum," said John Giusti, Chief Regulatory Officer, GSMA. "It is essential that sufficient new mobile spectrum is made available – and that operators are allowed to repurpose existing spectrum for 5G when required. Governments are central to the WRC-19 process to identify harmonised spectrum for 5G and incentivise the necessary network investment."
Yes, we are all well aware that cellular operators continually bemoan the lack of spectrum, whilst simultaneously complaining about non-telco licence-exempt spectrum usage and also trying every trick in the book to extend their services into this WiFi domain. However, the way 5G is panning out means that it is going to be rather heavy on spectrum use – more efficient, yes, but also hungry for more – after all, 5G is going to dominate all communications traffic and be the answer to every conceivable service scenario, right…?
It's also not all about the new high frequency use cases – the so-called cmWave and mmWave spectrum. Whilst this new cellular frontier promises riches galore for pioneering operators, it is also some way off being suitable for global, mainstream use (the harmonisation efforts are way off, and there are still plenty of technical and operation obstacles to overcome). Current mid-bands and low frequency spectrum will be needed as well.
Spectrum, spectrum, spectrum
The GSMA has identified three key frequency ranges that it says are needed to deliver widespread coverage and support all possible 5G use cases. These are: sub-1GHz, 1-6GHz and above-6GHz. Yes, that does indeed sound like the entire spectral range… we did say they were hungry for as much as they can get, after all.
The sub-1GHz domain offers opportunities for widespread coverage across urban, suburban and rural areas and help support IoT services. The 1-6GHz range includes spectrum within the 3.3 to 3.8GHz band, which is expected to form the basis of many initial 5G services. Above-6GHz is needed to meet the ultra-high broadband speeds envisioned for 5G, says the GSMA, with a particular focus on the 24GHz and/or the 28GHz band.
Whilst the GSMA believes that licensed spectrum should remain the core 5G spectrum management model, with unlicensed bands playing a complementary role, it says there is "significant potential" for the coexistence of 5G and other wireless services (such as satellite and fixed links) in frequency bands above 24GHz. Indeed, the use of 5G for fixed wireless connections is gaining traction at the moment, with 5G sceptics believing this is perhaps the only true new use case that will prove suitable.
The association also calls for "technology neutral" spectrum licences for 5G, and goes as far as saying they will be "essential". This will allow bands which are used for existing mobile technologies to be re-farmed for 5G without unnecessary and complex regulatory bother. The GSMA's report says "this drives competition by encouraging operators to upgrade their networks and will allow 5G services to be rolled out much faster. Existing mobile bands would provide a useful complementary role to new 5G spectrum thus providing a reasonable mixture of coverage and capacity." However, just in case anyone misinterprets this as an alternative to acquiring vast swathes of new spectrum, the report adds "existing mobile bands alone would not be able to support extensive levels of data traffic growth, nor could they provide the improved quality of experience that 5G will offer consumers." Phew, that was close.
Finally, the GSMA urges that it is important that governments and regulators successfully support the needs of 5G at international spectrum discussions including WRC-19 and its preparatory meetings, especially given the lengthy timeframes involved in making new mobile spectrum available. Governments and regulators also need to adopt national policy measures to encourage long-term heavy investments in 5G networks.
"The full long-term potential of 5G can only be realised if widely harmonised IMT spectrum is agreed at WRC-19," concludes the GSMA's report. "Equipment using these new bands needs to be developed and built and spectrum licences awarded once the band has been prepared for mobile use. This process is time consuming – it takes many years of preparatory work – so it is imperative governments begin planning well in advance of the outcomes of WRC-19."
Email Newsletters
Sign up to receive TelecomTV's top news and videos, plus exclusive subscriber-only content direct to your inbox.