France agrees its initial 5G spectrum plan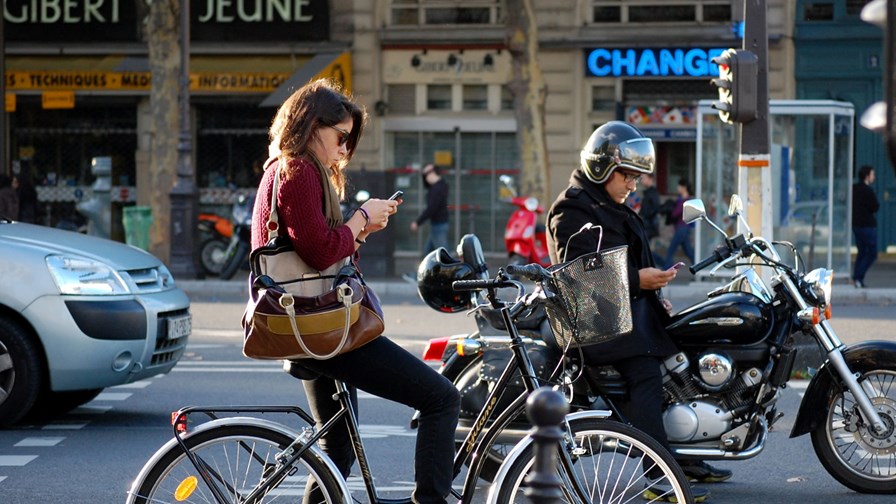 300MHz of contiguous 3.5GHz spectrum for 5G by 2020
could rise to 390MHz in locations without WLL usage
80MHz available for 5G trials now, in limited locations
5G services ready to launch in France sometime in 2018
French regulator Arcep has findings from its public consultation on the use of new wireless frequencies for 5G, IoT, fixed wireless access and private radio in the country, which it initiated in January. The purpose was to identify and characterise stakeholders' frequency access requirements for different use cases. It said it had received feedback from 66 stakeholders, including local authorities, operators, equipment suppliers, trade associations and vendors.
In light of the responses, Arcep wants to begin frequency allocations in the 3.5GHz (3,400–3,800MHz) and 2.6GHz TDD (2,570–2,620MHz) bands this year, to satisfy the urgent needs for fixed internet access and professional mobile radio services. Arcep also wants to begin to prepare for the launch of 5G mobile networks in the same 3.5GHz band.
Arcep intends to use a portion of 3.5GHz band frequencies to upgrade wireless local loop (WLL) networks, but will make the vast majority of the 3.4–3.8GHz band available to all market players, with a view to 5G rollouts. 40MHz will be given over to fixed mobile access, at the lowest end of the band, with a possible additional 10MHz depending on demand.
Existing superfast 3,400–3,600MHz band licences will be regrouped, in the form of contiguous blocks, towards the bottom of the band. This configuration should make it possible to have more than 300MHz of contiguous spectrum available for 5G by 2020, and 340MHz by 2026 (and possibly even 390MHz in places where the frequencies are not being used for fixed wireless systems).
However, Arcep is allowing 5G trials to go ahead straight away, without needing to wait for this spectrum reallocation to be completed. A sub-band of 80MHz (3,600–3,680MHz) has been reserved for trials, although Arcep is only permitting them in a limited number of locations (six cities identified today, but other locations could be negotiated). Based on these trials, Arcep could then begin preparing for the frequency allocation procedure that would enable 5G services to launch in France, starting in 2018.
The consultation also provided an opportunity to gather information on the targeted use of other frequency bands – the 1.4GHz band, the 2.3GHz band, the SDL portion of the 700MHz band, the 400MHz band and the 26GHz band. However, no decisions have yet been taken with regards the future use of these bands.
Email Newsletters
Sign up to receive TelecomTV's top news and videos, plus exclusive subscriber-only content direct to your inbox.