FCC's "cost-based fees" means 5G costs US operators less, but cities lose out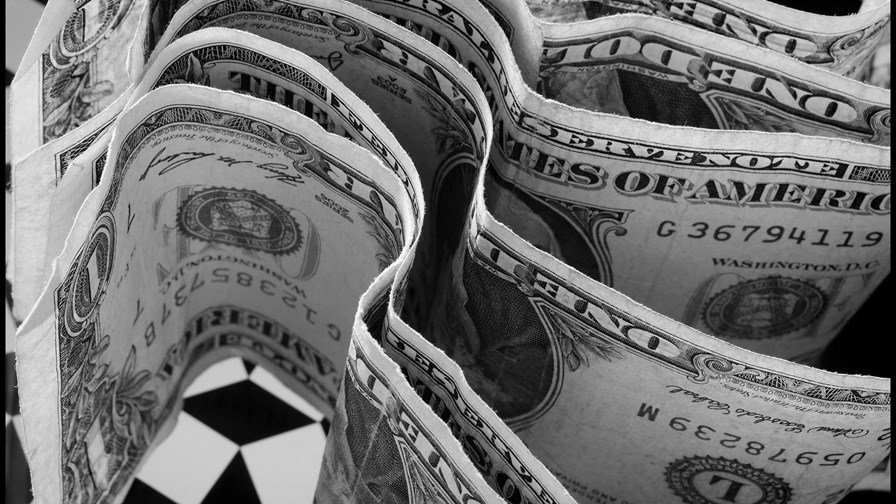 Ajit Pai claims municipal charges prevent spread of 5G
AT&T made £150 billion in profits last year
Regulators proposals would mean they get a de facto subsidy
Loss of revenues will starve municipalities of funds to carry through their own programmes
Yet again, the partiality being shown to US telcos by Ajit Pai, the Chairman of the Federal Communications Commission (FCC), is thrown into stark relief by his determination to decide how much the likes of AT&T and Verizon should pay to mount 5G antennas and ancillary equipment on municipally owned public utility poles and other rights of way in American towns and cities.
He is championing moves to restrict the fees payable to US$270 per cell site per piece of equipment per annum. Currently the average fee carriers pay to install and maintain telecoms equipment on electricity poles and other municipal street furniture is $520 a year.
He is also moving to require that municipalities must decide within 60 to 90 days of a permit application being submitted to allow the positioning of the antennas or give detailed reasons to the FCC as to why any application has been rejected.
In a blog posting last week, Mr Pai wrote, "By updating our rules to make it easier to install wireless infrastructure, the Commission is taking another critical step to promote US leadership in 5G wireless services." He added that the excessive cost of locally imposed charges is preventing the rapid spread of next-generation networks.
It is a fact that 5G cells have a small footprint and that means the deployment of many more antennas on street furniture and utility poles will be necessary and will cost the network operators more, but they are loaded with cash and can afford it. They don't need what, in effect, will be a subsidy.
Interestingly, municipalities in some rural areas support the FCC's proposal on the grounds that the reduction of fees in big cities will result in more money being available to deploy 5G in underserved small towns. Indeed, on Monday of this week, Brendan Carr, one of the Republican FCC Commissioners, produced a series of endorsements supporting the the cost-cutting proposal from the heads of 14 state and municipal authorities.
The scheme is also supported by the CTIA, the trade association representing the wireless comms industry in the US. The organisation states, "The race to 5G is on. Siting reform will bring economic, societal and global benefits" and Scott Bergman, the senior vice president of regulatory affairs at CTIA, adds, "The FCC voted to modernise the national framework for the siting of wireless infrastructure is a significant win for America's economy and securing US global leadership in 5G. The FCC's Order also builds on the efforts of 20 forward-looking states that have already passed small cell legislation to make their communities 5G-ready. While states and localities can take additional steps and go above and beyond that benchmark to compete for more 5G investment capital, today's reforms will create the national guidance needed to expedite 5G deployment."
So, that's Big Government then, from the political party that claims to abhor it.
Scott Bergman continues, "Reducing the cost of wireless infrastructure deployments will also enable more wireless services in more areas. Estimates predict that the FCC's reforms will free up $2.3 billion in capital investment that can be deployed to boost wireless connectivity in rural and suburban areas. Removing barriers to 5G wireless deployment also helps the U.S. maintain our global wireless leadership."
"Being first to 4G meant that the app economy was started in - and now flourishes in - America. In fact, according to Accenture, speeding up 5G deployments by a year will mean an extra $100 billion for the US economy—on top of the $500 billion in economic growth and 3 million jobs that 5G already promises. Infrastructure reform will help ensure the industries and advancements of tomorrow are not exported abroad. Carriers in the U.S. will launch the first 5G services in the world this Fall."
That's the dream anyway. Time will tell if it is just Pai in the sky.
Preferential treatment - again
Accenture predicts that more than 80 percent of future wireless infrastructure deployments will be small cells and projects that 800,000 of them will be needed by 2026. The US wireless carriers have built 154,000 cell towers since the introduction of the first mobile telephony services a generation ago.
The arithmetic is simple, the available wireless infrastructure has to be increased by a factor of five within the next seven and a half years if the US is to "lead the world" in 5G. It's a tall order but AT&T, Verizon and the rest of the wireless operators are private companies with incredibly deep pockets and could easily continue to pay the going rate to deploy 5G equipment rather than municipalities being forced to charge what the FCC calls "cost-based-fees".
That's why critics of the FCC's plan have it that the regulator is interfering in the autonomous management of towns and cities by duly-elected officials and attempting to prevent them from meeting their electoral mandates and programmes. It's pretty simple; by demanding that councils adopt "cost-based fees" model, the wireless operators reap the benefit while towns and cities see their development programmes being systematically deprived of the money needed to complete them.
Sam Liccardo, the mayor of Silicon Valley city, San Jose, in California, commented, "By limiting the amount of fees, the FCC is unfairly shifting the financial burden to cities… [which] will be forced to absorb the true cost of reviewing the small cell installations by taking funds away from essential services and programs to cover the costs to perform small cell deployment reviews."
San Jose is one of a number of US metropolitan areas that have come to private arrangements with wireless operators to deploy 5G antennas and equipment. In San Jose's case, the city signed a $500 million agreement with AT&T, Verizon and Mobilitie (an infrastructure deployment company) to build out a 5G network in the city. The deal is partially funded via $24 million in private donations from corporations into San Jose's "Digital Inclusion Fund" which exists to ensure that the more than 100,000 plus citizens of San Jose who remain digitally deprived in one of Silicon Valley's biggest conurbations, will be connected to broadband services in their homes.
Sam Liccardo says, "Upgrading San Jose's broadband infrastructure is key to building a smarter city, advancing our long-term economic competitiveness, and connecting residents who lack access to affordable, high-quality Internet service. Through these agreements covering all three major carriers, we will both lay the groundwork for the future deployment of 5G service in our community and generate millions of dollars to fund our efforts to close the digital divide in San Jose."
Plans are that 4,000 municipally-owned lamp posts will be fitted with 5G antennas and the mayor's office is concerned that the FCC's latest proposals will affect the agreement already in place, which, the objection notes, "were negotiated in a free-market environment and free from federal intervention." So the FCC has upset a lot of (but not all) local governments as well as free-marketers who have gone their own way to bring about 5G deployment.
The greed of the US mobile operators is staggering. They have immense lobbying power and financial clout and have fought tooth and nail to prevent towns and cities from deploying their own broadband networks in an ongoing, apparently endless war of attrition against any form of competition that could affect their de facto monopoly positions.
They make vast sums - AT&T and Verizon alone made $150 BILLION in profits in 2017 and are determined to make ever more. To say that there's a light touch on the regulatory tiller of the mobile network operators is a big understatement, and given that laxity, they can and do raise subscriber prices as and when they want without any meaningful scrutiny of their rapacious actions. And now, with the help of the Republican-packed FCC they are expecting municipalities to subsidise the cost of deploying their 5G networks.
As Jessica Rosenworcel, the sole Democrat FCC Commissioner says, the proposals "run roughshod over state and local authority" and are"extraordinary federal overreach."
Email Newsletters
Sign up to receive TelecomTV's top news and videos, plus exclusive subscriber-only content direct to your inbox.