European consortium of telecoms and car companies target autonomous vehicle sector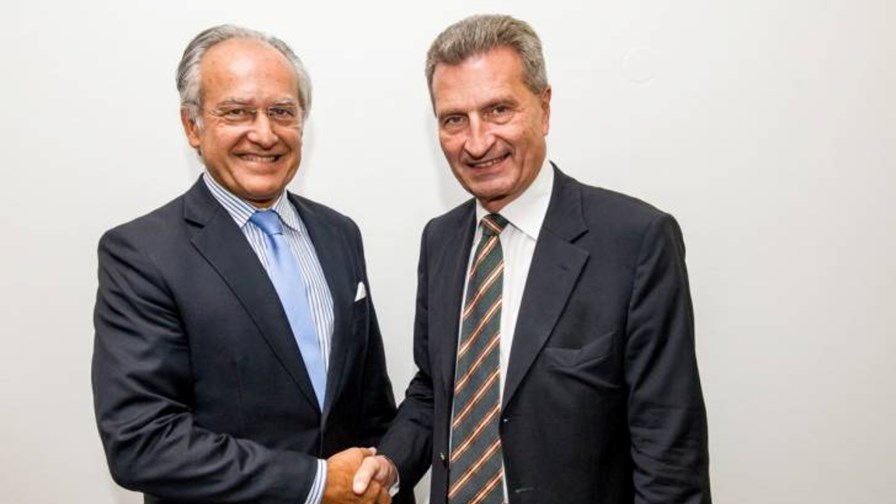 Trials start 2017 using LTE and 5G technologies
Consortium of 2 automotive groups and 3 telecoms
Two phase work plan to run to 2012
Will "set the scene" for future standards
Yesterday, we covered the news from the NGMN Alliance of mobile operators and their announcement of a concerted focus (a "task force" they called it) on the autonomous car sector. This in the wake of a general inability by telecoms to engage with key verticals in a meaningful way before they go and launch new services – to be fair, it's a mutual issue and no fault of telecoms, it's just that 5G demands whole new levels of cooperation between industries.
Today comes the news (via an embedded PDF in an email, so very last century) from ECTA, the European Competitive Telecommunications Association, about a new European Union project between the telecoms and automotive sectors for connected and automated driving. Luckily, ACEA, the European Automobile Manufacturers Association, has the news in a more "connected" format, which saves us from having to laboriously transcribe ECTA's embedded PDF into a usable format (I'm beginning to think that maybe the automotive sector can teach telecoms a thing or two after all…)
The mutual press release starts off by revealing that "Europe's leading trade associations for the telecommunications and the automotive sectors announced today that they intend to launch a large-scale, pre-deployment project to test connected and automated driving at the EU level." Unfortunately, it then forgets to mention who these "leading trade associations" actually are. Whoops. Thankfully, the good old, trusted and reliable, PDF release from ECTA contains some embedded logos in the header (and within seconds, I no longer think the automotive sector can teach telecoms anything after all. If this is what it's going to be like in the run up to 5G autonomous car services, then it's going to be a frustrating few years).
And so, without further ado and waffle, the partners:
ACEA, the European Automobile Manufacturers Association
CLEPA, the European Association of Automotive Suppliers
ETNO, the European Telecommunications Network Operators association
ECTA, the European Competitive Telecommunications Association
GSMA, the cellular operators industry association
The foundations of the project were apparently outlined today at a (presumably very early morning) meeting in Brussels, which was hosted by European Commissioner for the Digital Economy and Society, Günther Oettinger. We are still awaiting news from the Commission itself about this meeting, and will update if any becomes available.
The partner associations say their main objective is to strengthen Europe's leadership in connected and automated driving, by accelerating the EU-wide deployment of related key technologies. The project will focus on use cases and test functionalities in three main areas: automated driving, road safety and traffic efficiency, and the digitalisation of transports and logistics.
Functions that are being considered include high density platooning (i.e. the complete opposite of all the "keep your distance" road safety campaigns), cooperative collision avoidance, remote control parking, local-hazard warnings and traffic flow optimisation.
Actual work is expected to start in 2017 and will include two main phases:
The first phase, which will run until 2019, will feature tests on available communication technologies, including LTE. Rather tellingly, no other protocols were explicitly mentioned in the release.
A second phase, to run until 2021, will be based on both 4G and 5G technologies.
The project will also look at a series of crucial requirements to ensure that connected and automated driving results in a "safer, more efficient and ultimately richer user experience". For this reason, aspects such as safety, cybersecurity and protection of personal data, quality of service and network latency, will be prioritised and addressed during the different use cases and functionality testing.
Trials will focus on addressing cross-border challenges such as the lack of harmonised spectrum, seamless network handover of vehicles at borders and open road infrastructure data. The trials will build on existing national projects and use their infrastructure where possible.
The project will apparently be run through a consortium of European companies from both the telecoms and the automotive sector, although no specific companies were mentioned. Use cases will be operated across several EU countries (again, no details yet) and "will set the scene for future standardisation activities". To which we at TelecomTV say finally, a mention of standards – although no explicit mention of ETSI, the European standards institute, or any of the automotive bodies. However, we are a little alarmed about the term "future standardisation activities", as 5G-related standards are well underway and surely now is the time to involve the standards bodies, not at some indeterminate point in the future.
Still, it's early days, and there's only so much that can be accomplished at an early morning meeting in Brussels. The consortium (nameless so far) will be set up later this year, at which point it will define the exact scope of the project and start talks with EU and national authorities regarding possible co-financing. Hence the earlier revelation that work won't start until next year.
The ACEA kindly provided some facts about the EU automobile industry:
12.2m people (5.6 per cent of the EU employed population) work in the sector
Vehicles account for over €400bn in tax contributions in the EU15
The sector is Europe's largest private contributor to R&D, with €44.7bn invested annually
The industry generates a trade surplus of €100.4bn for the EU
So, over to you, North America. Whilst the FCC negotiates with the automotive industry over the use of its reserved V2X spectrum, what similar initiatives can be put in place?
Meanwhile, it's a busy day for Oettinger. At 2pm CET the "5G Manifesto for timely deployment of 5G in Europe" is due to be published, followed by a discussion with Oettinger later this afternoon. We'll bring you the details of the manifesto as soon as it is published, and will follow up with more analysis tomorrow.
Email Newsletters
Sign up to receive TelecomTV's top news and videos, plus exclusive subscriber-only content direct to your inbox.