Arqiva buys more 28GHz spectrum in UK as it prepares for 5G FWA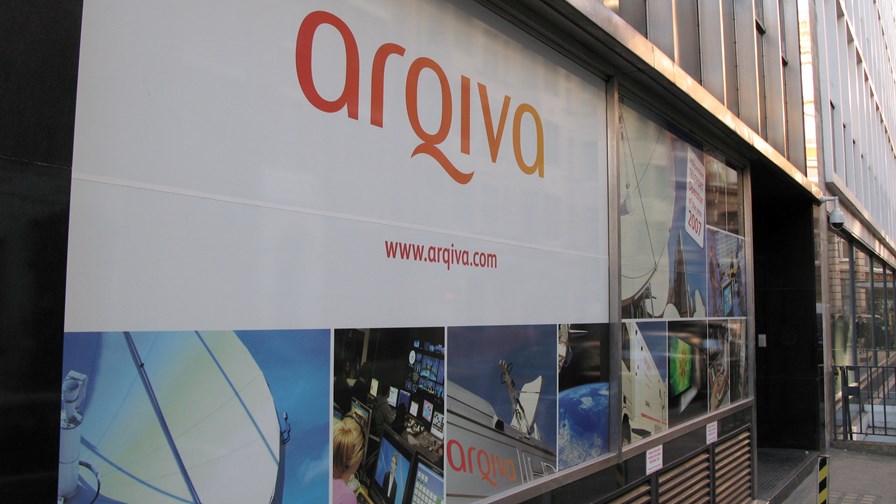 Arqiva acquires 28GHz spectrum licence in London from Luminet
Intends to start first UK 5G fixed wireless access trial this summer
WND to deploy SigFox IoT network in UK
Commits to providing 95% UK population coverage by 2019
The extent to which the mobile services landscape is changing as IoT develops and 5G looms on the horizon is exemplified by two separate developments in the UK this morning. No longer constrained to a narrow bandwidth for it operations, mobile services are expanding their domination of spectrum.
The first announcement comes from UK communications infrastructure company Arqiva, which says it has acquired an additional 28GHz spectrum licence in London to support mmW 5G operations. Specifically, Arqiva is eyeing up fixed wireless access (FWA).
The Region A licence for 2 x 112MHz of 28GHz spectrum covers Central and Greater London and extends Arqiva's existing nationwide spectrum band ownership. The band already has global support and other operators are evaluating its use to provide 5G "last mile" access to properties. Arqiva is set to conduct the UK's first 5G FWA field trial, in partnership with Samsung, in London this summer.
"5G FWA is an exciting opportunity to deliver true ultrafast broadband above 500Mbit/s to millions of households," said Nicolas Ott, Managing Director of Telecoms and M2M at Arqiva. "This is especially relevant in the UK where so few households are connected by fibre to the home (FTTH) or fibre to the cabinet (FTTC). FWA has the ability to become a truly alternative technology to deliver fibre-like services."
Arquva believes the FWA aspect of 5G should be one of the first use cases to be commercialised, thanks to the drive from several major global fixed line and mobile operators who see it both a substitute and a companion to traditional fibre services.
"In purchasing this additional licence we are able to further our ambitions in this area, standing ourselves in good stead to deliver a compelling 5G FWA wholesale service to UK mobile and fixed operators across the country, and with even more capacity in Greater London," added Ott.
Arqiva has a national 28GHz spectrum licence comprising 2 x 224MHz of paired spectrum. Plus, it has a regional licence for six specific locations that it acquired from UK Broadband, comprising two separate bands of paired 2 x 112MHz.
Meanwhile, Luminet will refocus on its managed services business, although it says it will be "following Arqiva's trial with interest". Luminet started life when the Vital Group merged with Urban Wimax Ltd and so acquired the latter's 2 x 112MHz FWA holding that it won back in 2000. A few years ago it get into a dispute with Ofcom with regards licence fees for this spectrum.
"Divesting the spectrum was a strategic business decision for Luminet as we continue to build on our existing 400 square km London network and enhance our focus on wholesale for our intelligent GB connectivity and computing services," said Sasha Williamson, CEO, of Luminet.
Sigfox operator commits to 95% UK coverage
At the other end of the spectrum, the UK's non-cellular LPWA networks are upping the stakes for IoT connectivity. WND-UK, the UK's primary Sigfox-based network operator, is progressing with the deployment of its dedicated IoT network, as it commits to providing 95 per cent of the UK population coverage by 2019. Strange that the metric used should concern population and not geography, especially given the often remote locations of IoT devices.
Since the launch of its UK operation in March this year, the operator says it has installed 35 base stations that already provide coverage to nearly a quarter of the UK's population. Yes, they are urban-based, hence the fact that 35 devices can cover over 16 million people – that's an average of 464,000 people per base station, according to our arithmetic. Cellular operators must dream of such targets.
Sigfox operates in the unlicensed spectrum band around 868MHz in Europe (it's a little higher elsewhere in the world, but still sub-GHz), and as such is licence exempt. WND says that as such, its network requires far less power and provides much longer battery life for the many devices that only require intermittent internet connectivity and the transmission of small amounts of data.
"In a world of IoT, tomorrow's smart devices will need to be wirelessly multilingual," said Neal Forse, CEO of WND-UK. "In other words, they will need to be able to communicate across different kinds of networks and choose the most appropriate technology for specific tasks so that performance and battery life are optimised. The applications our channel partners are working on today demonstrate how IoT technology has the potential to completely transform business models."
WND hopes to replicate the success the company has seen in Latin America, having successfully deployed Sigfox networks in Brazil, Mexico, Columbia and Argentina.
UPDATE:
Just received a correction to the press release issued by WND-UK. The actual figures for their deployment so far are a little more advanced from what was originally claimed. The company says it actually now has 50 base stations deployed, up from 35, and its coverage extends to nearly a third of the population, not a quarter. Re-doing our maths, that now becomes coverage of around 21 million people, at an average of 433,000 people per base station.
Email Newsletters
Sign up to receive TelecomTV's top news and videos, plus exclusive subscriber-only content direct to your inbox.