5G Monarch seeks to rule future mobile network infrastructure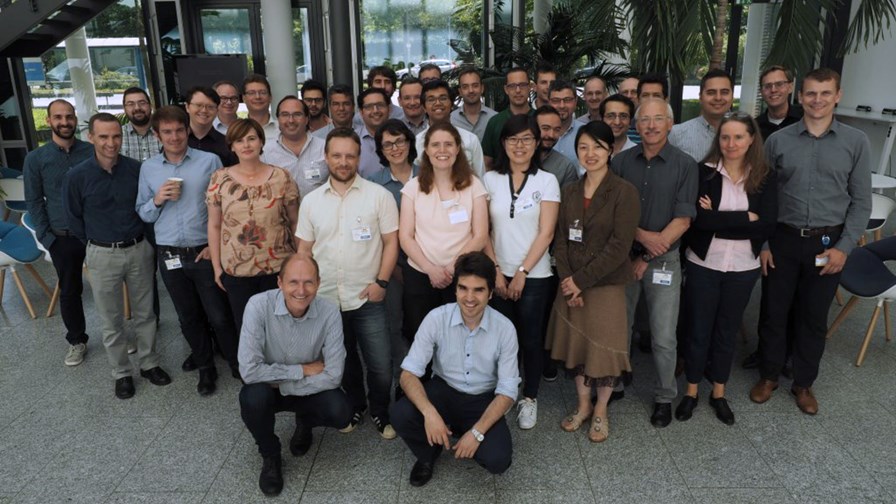 Nokia leads the 5G-MoNArch research project
Part of Phase II of Europe's 5G-PPP initiative, under the EU's H2020 programme
14 industry, academic and research institute partners co-operating
Seeks to bring 5G mobile network architecture from concept to real world
Who said monarchies were an outdated concept? Europe's latest would-be ruler is the 5G-MoNArch research project, which is a convoluted acronym (as most of these EU-led projects tend to be) for "5G Mobile Network Architecture". Nokia today formally launched the project this week, supported and financed as part of Phase II of the 5G Infrastructure Public Private Partnership (5G-PPP).
"5G-PPP brings together a range of stakeholders from the communications technology sector and other industries," said Peter Merz, Head of End-to-End Mobile Networks Solutions at Nokia Bell Labs. "We follow a shared architecture of what the next-generation communications infrastructure needs to look like to enable and meet the network demands of the next decade. 5G communication needs both private and public entities to invest in the infrastructure and ensure Europe remains competitive."
5G Monarch (we will henceforth dispense with the mid-word capitalisation as it just looks ugly) is supported by a consortium of 14 industrial and academic partners and coordinated by Nokia, and will focus on the implementation of a set of 5G use cases in real-world testbeds. Its specific goal is to use network slicing – which capitalises on the capabilities of NFV, SDN, orchestration and analytics – to support a variety of use cases in vertical industries such as automotive, healthcare, and media. To briefly recap, as 5G networks are intended to simultaneously support various services with different requirements and service level agreements, they need to be logically or virtually separated whilst retaining the same physical infrastructure.
The 14 member companies of 5G Monarch span six European countries and, in addition to Nokia, include Deutsche Telekom, Telecom Italia, Huawei and Samsung. The project will run for two years with a total budget of €7.7 million.
The 5G-Monarch architecture design will enhance the 5G-PPP Phase 1 concepts with three enabling innovations:
Inter-slice control and cross-domain management, to enable the coordination across slices and domains
Experiment-driven optimization, to leverage experimental results to design highly performing algorithms
Cloud-enabled protocol stack, to gain flexibility in the orchestration of virtualized functions
The resulting 5G-Monarch architecture will be deployed in two testbeds. The first will be at a sea port – courtesy of consortium partner the Hamburg Port Authority in Germany – which will be representative of a vertical industry use case. For each testbed, 5G-Monarch will instantiate the architecture and complement it with a use case specific functionality, in the case of Hamburg this will be resilience and security, needed to meet the sea port requirements.
The second deployment will be in a popular tourist city – still waiting to hear where this will be, but chances are it will be in either Germany or Italy – which it says will be representative of a mobile operator deployment. The functional innovation here will be resource elasticity, to make an efficient use of network resources in the city.
The consortium partners believe 5G-Monarch has a high potential for commercial impact, including new or enhanced products such as orchestrators or edge-cloud RAN, novel services for vertical industries that are enabled through network slicing, or opportunities for new business concepts and market players in the area of mobile communications.
"Nokia is fully committed to the 5G-PPP: we have delivered know-how and innovative technologies since its launch in 2015 in order to strengthen the European 5G footprint," added Nokia's Peter Merz.
Email Newsletters
Sign up to receive TelecomTV's top news and videos, plus exclusive subscriber-only content direct to your inbox.