5G Gangnam Style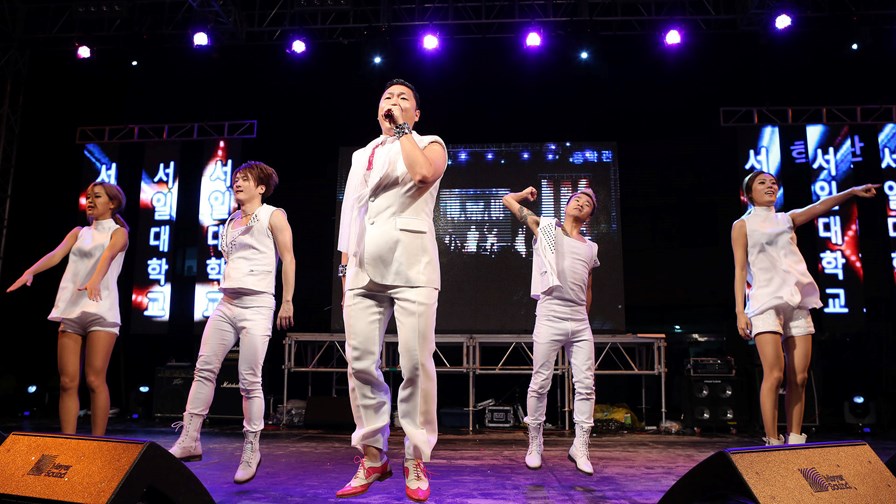 SK Telecom successfully develops 5G repeater
5G repeater and relay technology to expand the coverage of 5G base stations
Successfully operated the 5G repeater in the trial network in Gangnam
Reportedly reduced "shadow areas" in mmW 5G urban coverage
Korean telco SK Telecom has announced that it has successfully developed a 5G repeater and applied it to its 5G trial network deployed near Gangnam Station in Seoul. Yes, it's 5G Gangnam Style, but without K-pop singer Psy's self-aware infectious nonsense and world-conquering dance routine.
The 5G repeater was built with SK Telecom's independently developed 5G relay technology and is expected to resolve the issue of 5G coverage limitations caused by the propagation characteristics of radio signals at so-called centimetre and millimetre wave frequencies, especially those using the 6GHz frequency band or higher. According to the telco, the 5G repeater is designed to improve signals in blanket or shadow areas by amplifying the radio signals. It says that by deploying the 5G repeater, 5G networks will be able to provide a dense coverage by eliminating these shadow areas.
SK Telecom says the Gangnam area in Seoul is one of the most difficult places to plan and build a network due to the presence of a large number of radio wave obstacles (i.e. rather a lot of very high buildings…) and high-density data traffic (as Psy sang back in 2012, Gangham is the hip destination for cash-rich young Koreans to work and play, ergo massive smartphone usage).
"SK Telecom is moving closer to launching a commercial 5G network by applying key 5G technologies to our 5G trial network in Gangnam, an area with the highest data traffic," said Park Jin-hyo, Senior Vice President and Head of Network Technology R&D Center of SK Telecom. He adds that SK Telecom's successful deployment of the 5G repeater means it will now be able to build 5G networks in other traffic-concentrated downtown areas with greater ease.
Email Newsletters
Sign up to receive TelecomTV's top news and videos, plus exclusive subscriber-only content direct to your inbox.