EE continues its 4G subscriber growth, but it's coming at a high cost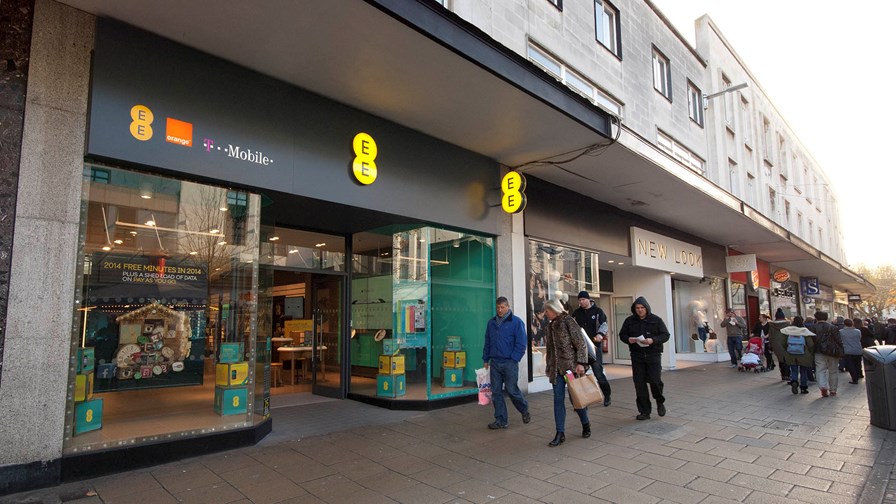 EE, the UK's largest mobile operator, announced its Q2 results this morning (unfortunately, just minutes after we sent our 7am Briefing mailer). Whilst the transition to 4G continues apace, it's coming at a higher price, with revenue down and customer retention costs up.
The telco says it now has 4.2 million LTE customers, having signed up 1.3 million new 4G customers in the second quarter, and is on track to hit its year-end target of six million. Of these new customers, almost one in three signed up for the faster (and more expensive) 4GEE Extra tariff.
However, Q2 revenue was down 2.5 per cent year-on-year at £1.57bn. It did not break out quarterly profit figures, but its first-half Ebitda was £657m. Acquisition costs were higher this quarter, at £68 per gross addition, an increase of over 21 per cent. Retention costs were also higher, up 15 per cent to £193.
EE said average revenue per user (ARPU) increased slightly to £18.90 monthly, although it also reported that post-pay ARPU growth fell 3 per cent and prepay fell 14 per cent. Non-voice ARPU now comprises 59 per cent of the total amount, and voice ARPU continues to slide, down 7 per cent year on year.
In all, EE now has 30.8 million connections (down 0.8 per cent on Q2 last year). This comprises 14.6m post-pay customers, 9.9m prepay, 3.7m via its MVNO, 0.8m fixed broadband and 1.8m M2M connections.
"We are delivering on our goals to rapidly transition our pay monthly customer base to 4G, generate significant merger cost savings and improve our EBITDA margin performance," said Olaf Swantee, CEO of EE.
Going Underground
EE also announced today a partnership with Transport for London (TfL) to enable its customers to travel on London's Underground, DLR and Overground networks using their mobile phone when TfL's contactless program launches in September. EE is extending its existing NFC 'Cash on Tap' contactless payment service, developed with MasterCard, to support TfL's network, as an alternative to purchasing Oyster prepayment cards.
The service will use EE's Cash on Tap mobile app, which is due to be compatible with over 500,000 customers' handsets this year – so long as they are Android. There will be no added charges for using the service to pay for travel.
"As more and more people benefit from the simplicity, convenience and security that mobile contactless payments offer, it's rapidly becoming clear that the days of the physical wallet are fast becoming numbered," said Gerry McQuade, Chief Marketing Officer of EE.
TfL is launching its new-look payment system on 16th September, building on the pioneering work it has done with the Oyster system. Earlier trials of contactless payments cards with Barclaycard have been used as a foundation for the new service. It first introduced contactless payments on the bus network in 2012, and is now going to roll it out across all of its transport networks.
Email Newsletters
Sign up to receive TelecomTV's top news and videos, plus exclusive subscriber-only content direct to your inbox.