Will mobile video mashup succeed where Verizon and others failed?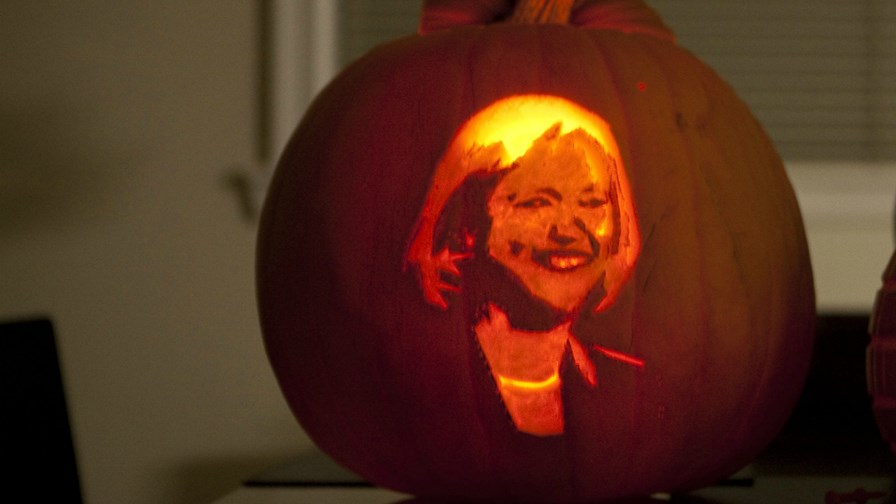 NewTV: a subscription video network for smartphones and tablets

Immensely strong list of partners and investors

Meg Whitman and Jeffrey Katzenberg raise US$ 1 billion initial funding

High production values and high quality content in 15 minute chunks
She's back. Since leaving her post as CEO of Hewlett Packard Enterprise (HPE) on February 1 this year, Margaret Cushing (Meg) Whitman has been out of the limelight and keeping a low profile. Now we know why. She is to be CEO of a huge new company, which, as yet, has no official name other than the temporary, 'it-does-what-it-says-on-the-can' appellation;"NewTV".
Years ago Ms. Whitman and a certain Jeffrey Katzenberg (the co-founder of DreamWorks) worked together at Walt Disney. Now they are together again and have just raised an astonishing US$1 billion initial funding for the new venture. Make no mistake, this is a big deal and it's going to put a cat amongst the pigeons in companies such as AT& T and Verizon.
Indeed, yet more consolidation in the telecoms networks and content provider sector could well be the result once NewTV gets going. Launch plans are sketchy but word has it that the new service will start in time for the Christmas holiday season 2019. There's a lot to be done before then but given the industry profiles of Whitman and Katzenberg and the pedigree of the content partners they already have on side, this could be a game-changer.
Investors from the studio and content originator community include Disney, eOne, Fox, Britain's ITV, Lionsgate, MGM, NBCUniversal, Sony Pictures, Viacom and WarnerMedia, while a major technology partner is the e-commerce juggernaut, Alibaba. The Chinese company will no doubt vital to the success of the the NewTV business model. Other partner investors are Goldman Sachs, JPMorgan Chase, Liberty Global and Madrone Capital an investment vehicle run by the son of the founder of Walmert. You can see how all the pieces might come together to form something very big and very special - and the arrival of 5G will increase NewTV's chances of success.
NewTV will have a two-tier subscription model, a lower priced option that will come with what is being called "select advertising" and a more expensive version that will come without ads. Monthly subscription prices for both service options have not yet been released but Meg Whitman is on the record as saying NewTV will be "affordable for a diverse group of viewers." The target age of prospective/potential viewers is 30 and NewTV hopes it content will be compelling and diverse enough to hook subscribers in for up to an hour a day.
When they build it will subscribers come? And will they pay and stay?
Other companies have tried their hand short-form mobile video but have generally been unsuccessful. Indeed, Verizon has just stopped throwing good money after bad and has given up on its much-vaunted "go90" mobile streaming service after if flopped with the public. NewTV is betting the farm that a huge and so far massively underserved audience is waiting to sign-up to a new high-quality steaming video service designed especially for smartphones and tablets.
Thus the company is currently recruiting creatives able to manage a broad range of episodic content, usually series with instalments of 15 minutes with budgets in the $5 million to $6 million per a hour per season bracket. The NewTV platform is actually owned by Jeffrey Katzenberg's holding company WndrCo and Mr. Katzenberg is keen to emphasis that NewTV is "not a producer but more analogous to TV networks in the 1960s and '70s." He adds, "We don't consider this [NewTV] as competitive with Hulu, or HBO, or Netflix, or the networks. It's a completely different use case."
Meanwhile, Meg Whitman says NewTV will "access the best talent and intellectual property for this next era in entertainment", and "give consumers a user-friendly platform, built for mobile, that delivers the best stories, created by the world's top talent, allowing users to make the most of every moment of their day."
NewTV hopes to raise a further billion bucks in a few months with a second financing round.
According to Forrester Research, there will be more than three billion unique global smartphone will top 3 billion. That's a penetration rate of 55 per cent of the world's population, So the potential market for a new video streaming service totally focused on smartphone and tablet users is immense. However, whether a sufficient number of 30-somethings will be willing to pony-up what no doubt will be a fairly expensive, untried service remains to be seen. Others have tried and got a bloody nose for their trouble.
Email Newsletters
Sign up to receive TelecomTV's top news and videos, plus exclusive subscriber-only content direct to your inbox.