FCC Chairman tries another approach to his set-top box dilemma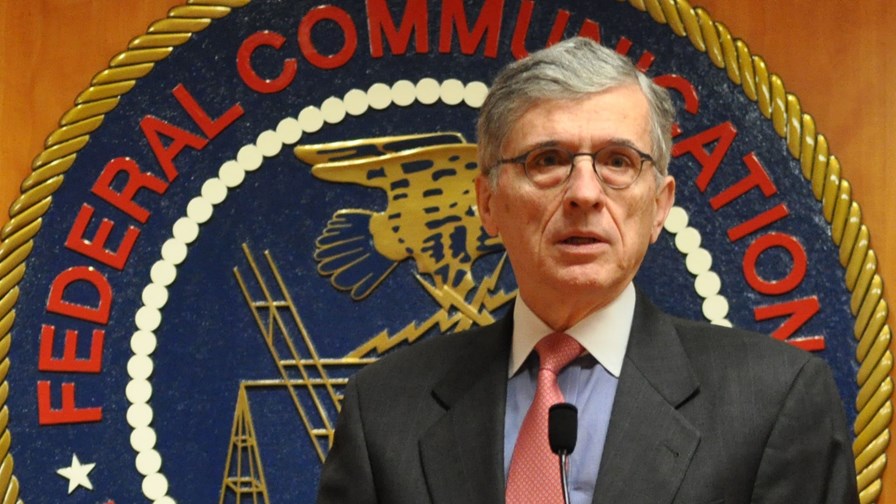 Revised plan to abolish requirement for rented set-top boxes
Increased focus on viewing via dedicated apps
Broadcast industry concerned over changes to licensing
New providers eager to ring in the changes
For most of us, problems with our TV set-top boxes are easily resolved: just turn it off and back on again, a highly technical and skilled operation that works 99 per cent of the time. For Tom Wheeler, chairman of the US FCC telecoms and media regulator, his problem can't be solved so easily.
Back in January, Wheeler prosed a plan that would change how US viewers consumed their premium content, eliminating the requirement that they rent costly set-top boxes (if they so wish) and instead access their paid content from dedicated apps. Needless to say the idea didn't go down at all well with the content providers and distributors. The likes of AT&T, Comcast and Twenty-First Century Fox have all been vocal in their opposition.
After all, the set-top box market is a $20 billion a year lucrative market.
So Wheeler has reset his virtual power button and is rebooting his proposal. Yesterday he announced his revised plans, which he describes as a means to "increase choice and innovation in video".
"Although Congress has mandated that consumers should be able to choose their preferred device to access pay-TV programming, 99 per cent of Americans pay an average of $231 a year to lease set-top boxes, because we have no meaningful alternative," wrote Wheeler in a blog post. "Following constructive engagement from a wide-range of stakeholders, I've circulated a proposal that would require pay-TV providers to offer to consumers a free app to access all the programming and features."
The idea is that consumers would be able to use this app on the device of their choosing, whether that's a smartphone, tablet, gaming console or smart TV. The revised proposal would also enable integrated search across platforms and services.
The FCC is expected to vote on the new proposal on September 29, but this being election year, expect a fair degree of party political posturing by members of the five-person commission. The new rules would require companies covering 95 percent of US TV subscribers to comply within two years.
"If adopted, these consumer-first rules would pave the way for a competitive marketplace for new devices that enhance the TV-watching experience," said Wheeler. "Bottom line: consumers will no longer have to rent a set-top box just to watch the programming they already pay for."
Do not adjust your set
From a consumer point of view, it's a no-brainer. If you already pay for the premium content, then why should you be penalised by having to pay extra for an intermediate device on which to view this content? The broadcast industry sees things a little differently though. Although it appears to have been largely placated by Wheeler's focus on apps, there are strong concerns over licensing terms. You see, Wheeler not only wants US consumers to have options when it comes to how they access video programming, he also wants to promote the availability of diverse and independent programming from which they can choose.
"Specifically, my proposal would prohibit… "unreasonable" Alternative Distribution Method provisions, which both limit the incentives and ability of independent programmers to experiment with innovative carriage terms and to license their content on alternative, innovative platforms."
Oh no you don't, says the broadcast industry, warning Wheeler against changes to licensing.
"It is critical that neither the Commission nor any third party have the ability to rewrite any terms or conditions contained in programming contracts between broadcasters and multichannel video programming distributors," the NAB industry group told the FCC in an open letter last Friday. "NAB cannot support any order where the Commission creates an ongoing ability to review or modify broadcaster contracts through the licensing process."
The National Cable and Telecommunications Association was also critical, saying any new licensing body would be "unnecessary and unworkable," because it would essentially "impose a royalty-free compulsory copyright license" on cable companies and programmers.
Not surprisingly, the OTT content companies are far more supportive of Wheeler's plan. Earlier this year, the FCC released comments to the public, which included this from Amazon: "Consumers will be able to choose among more viewing experiences and prices for the navigation device that offers their preferred combination of functionality and value. Like any other privacy policy, Amazon's privacy policy is and will remain subject to FTC enforcement actions. Consumer privacy concerns should therefore not preclude the development of a healthy navigation device market."
Whilst he still occupies the chairmanship of the FCC, serving at the President's pleasure, Wheeler is determined to drag the broadcast industry into the twenty-first century. It's not an easy transition.
Email Newsletters
Sign up to receive TelecomTV's top news and videos, plus exclusive subscriber-only content direct to your inbox.