IDC's digital transformation outlook sends wake-up call to telcos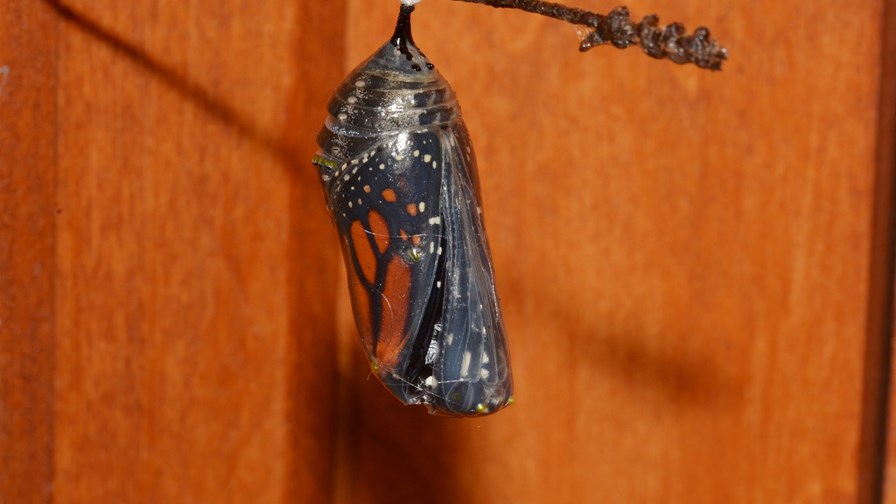 Spending expected to hit $5.9 trillion by 2021
Chief digital officer role to be on the wane by 2022
Yet CSPs found to be lagging with their own transformations
By 2020, 600 of the world's largest companies will have allocated budgets equal to 10 percent of their turnover to fund their digital transformation strategies.
This is one of 10 predictions issued by IDC that attempt to map out the future of digital transformation among large enterprises.
Direct spending on digital transformation from 2018-2021 is expected to come in at a massive $5.9 trillion, the research firm claimed.
These forecasts should come as a massive wake-up call to any telcos that want to tap into this huge opportunity but are lagging behind with their own digital transformation.
A TM Forum survey published in October revealed slower-than-expected progress towards network transformation, an integral part of an operator's overall digital transformation. According to the survey, 48 percent of CSPs have not drawn up a business case for virtualising their networks; 23 percent have no timetable in place for virtualisation.
Enterprises are already making headway with digital transformation. They are on the lookout for a CSP that has the same culture of innovation and commitment to agility that they have. Operators that hesitate risk missing out on a chunk of that $5.9 trillion.
Full press release below: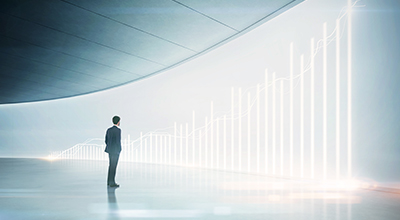 Direct digital transformation spending of $5.9 trillion over the years 2018 to 2021
FRAMINGHAM, Mass., November 7, 2018 – As the top digital transformation (DX) market research firm in the world, International Data Corporation (IDC) today unveiled IDC FutureScape: Worldwide Digital Transformation 2019 Predictions (Doc #US43647118). In this year's DX predictions, IDC has identified two DX groups based on specific trends and attributes. Leaders in transformation (the digitally determined) are those organizations that have aligned the necessary elements of people, process, and technology for success. In contrast, laggards (the digitally distressed) have not developed the enterprise strategy necessary to align the organization effectively for transformation to date. IDC's market leading analytical understanding and insights are the result of extensive market research and survey data from over 3,000 companies worldwide.
In today's 11:00 a.m. (U.S. EST) Web conference, IDC analysts Bob Parker and Shawn Fitzgerald discussed the ten industry predictions that will impact digital transformation efforts of CIOs and IT professionals over the next one to five years and offered guidance for managing the implications these predictions harbor for their IT investment priorities and implementation strategies. To register for an on-demand replay of this Web conference or any of the IDC FutureScape Web conferences, please visit: https://www.idc.com/events/futurescape.
The predictions from the IDC FutureScape for Worldwide Digital Transformation are:
Prediction 1: By 2020, at least 55% of organizations will be digitally determined, transforming markets and reimagining the future through new business models and digitally enabled products and services.
Prediction 2: By 2022, the CDO title will be in decline, as digital will have become fully embedded, but more than 60% of CEOs will have spent part of their careers leading digital initiatives.
Prediction 3: The paramount importance of customer advocacy will result in 60% of B2C brands embracing net promoter score as their leading success metric by the end of 2020.
Prediction 4: By 2020, 80% of enterprises will create data management and monetization capabilities, thus enhancing enterprise functions, strengthening competitiveness, and creating new sources of revenue.
Prediction 5: By 2020, 30% of G2000 companies will have implemented advanced digital twins of their operational processes, which will enable flatter organizations and one-third fewer knowledge workers.
Prediction 6: By 2023, 35% of workers will start working with bots or other forms of AI, requiring company leaders to redesign operational processes, performance metrics, and recruitment strategies.
Prediction 7: By 2020, 30% of G2000 companies will have allocated capital budget equal to at least 10% of revenue to fuel their digital strategies.
Prediction 8: By 2021, prominent in-industry value chains, enabled by blockchains, will have extended their digital platforms to their entire omni-experience ecosystems, thus reducing transaction costs by 35%.
Prediction 9: By 2021, about 30% of manufacturers and retailers globally will have built digital trust through blockchain services that enable collaborative supply chains and allow consumers to access product histories.
Prediction 10: By 2023, 95% of entities will have incorporated new digital KPI sets — focusing on product/service innovation rates, data capitalization, and employee experience — to navigate the digital economy.
"With direct digital transformation (DX) investment spending of $5.9 trillion over the years 2018 to 2021, this topic continues to be a central area of business leadership thinking," said Shawn Fitzgerald, research director, Worldwide Digital Transformation Strategies. "IDC's 2019 DX predictions represent our perspective on the major transformation trends we expect to see over the next five years. With almost 800 business use cases spanning 16 industries and eight functional areas, our DX spending guides illustrate where industry is both prioritizing digital investments and where we expect to see the largest growth in 3rd Platform and innovation accelerator technologies."
This content extract was originally sourced from an external website (
IDC
) and is the copyright of the external website owner. TelecomTV is not responsible for the content of external websites.
Legal Notices
Email Newsletters
Sign up to receive TelecomTV's top news and videos, plus exclusive subscriber-only content direct to your inbox.