Just a flesh wound… Brocade loses another networking limb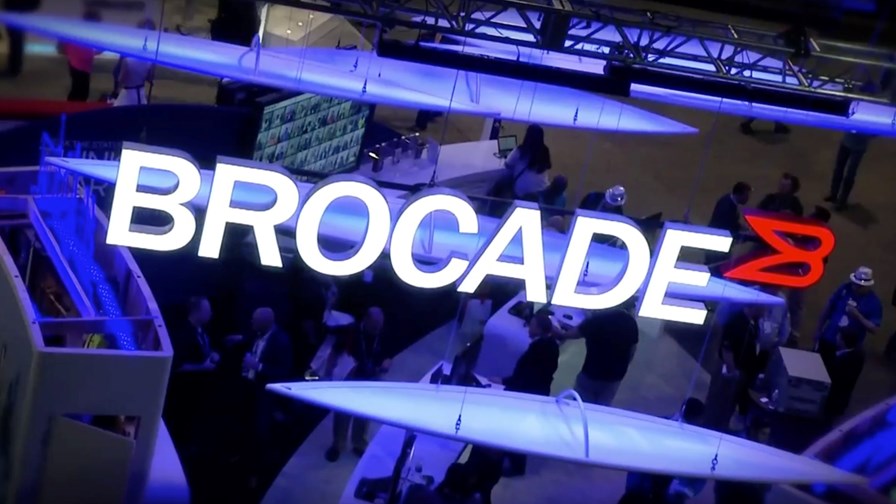 Broadcom continues to divest Brocade of its unwanted parts
Brocade's data centre switching and routing business the latest to go
Business will be sold to Extreme Networks for $55 million in cash
So long as Broadcom manages to close its acquisition of Brocade…
Brocade has become the Black Knight of telecoms. John Cleese's memorably resilient character in Monty Python and the Holy Grail suffered blow after blow, losing one extremity after another, yet still shrugged off its physical losses as "but a scratch". Brocade, too, is losing its IP networking assets, one by one.
A month ago it was announced that Arris International would acquire the Ruckus Wireless and ICX Switch businesses for $800 million. It was almost a year ago to the day that Brocade announced it was buying Ruckus in a transaction valued at $1.2 billion to "build a networking company for the digital transformation era". Then in November last year, Broadcom announced it was buying Brocade in a deal valued at $5.5 billion and everything changed.
Broadcom intended to refocus Brocade on networking storage and help grow its storage area networking activities. This meant divesting Brocade's IP Networking business, consisting of wireless and campus networking, data centre switching and routing, and software networking solutions. It sold the wireless and campus networking businesses in February, and today it announced that it has now lopped off Brocade's data centre switching and routing, plus its analytics business, in a $55 million deal with Extreme Networks.
"The addition of Brocade's data centre networking business significantly strengthens our position in the expanding high-end data centre market and reinforces our strategy of delivering software-driven networking solutions focused on enterprise customers," said Ed Meyercord, President and CEO of Extreme Networks.
Extreme has been rather active on the acquisition front recently, as it seeks to bolster its data centre, core, campus and edge networking portfolios. Earlier this month, it entered into an agreement with Avaya to be the "stalking horse bidder" to acquire its US networking business in an auction process. According to Meyercord. Extreme is now "the only pure play end-to-end, wired and wireless enterprise IP networking company in the world".
Of course, how much of this deal was driven by the attraction of owning Brocade's data centre business – and beef up its competitiveness against Cisco – and how much was driven by Extreme's desire to (in Meyercord's own words) "expand our commercial relationship with Broadcom" is a moot point. In any case, Broadcom has no interest in owning a business unit that competes with its own valuable OEM customers (Cisco being at the top of the list). However, Extreme expects the acquisition to generate over $230 million in annualised revenue from the acquired assets.
"Extreme is highly complementary to our data centre switching, routing, and analytics business on many levels, and represents a positive outcome for our customers, partners, and employees," said Lloyd Carney, CEO of Brocade. "Our two companies have similar strategic visions and believe that innovation will increasingly be driven through software capabilities that allow customers to successfully transform their networks for digital business."
Of course, all of this is dependent on Broadcom's acquisition of Brocade getting regulatory approval. The antitrust investigation by the US Federal Trade Commission is dragging on, with the FTC issuing a second request for information earlier this year. Don't forget Broadcom was itself bought by Singapore's Avago Technologies in 2015 for $37 billion. However, Broadcom still expects the merger to close in the second half of 2017.
Email Newsletters
Stay up to date with the latest industry developments: sign up to receive TelecomTV's top news and videos plus exclusive subscriber-only content direct to your inbox – including our daily news briefing and weekly wrap.