Huawei looks towards digital transformation for carriers and enterprises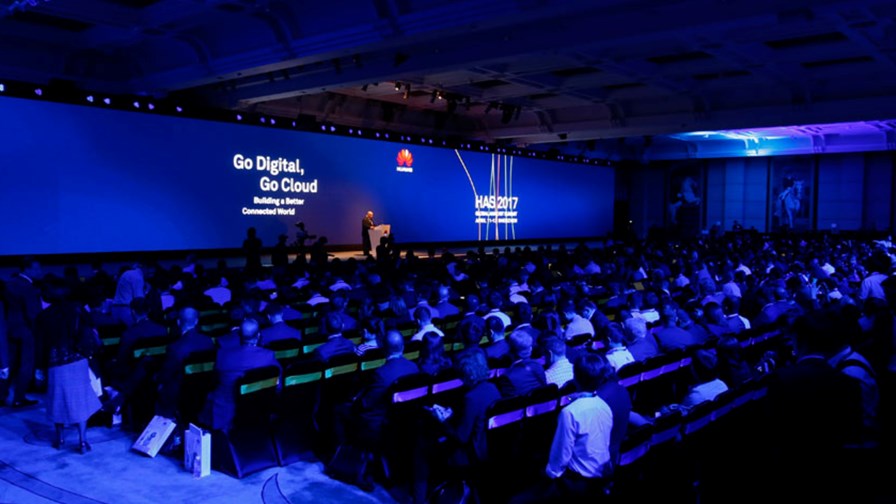 Launches Network Value+ investment solution for telcos
Vendor says 67 per cent of carriers have initiated a full-service strategy
New "platform+ ecosystem" strategy for enterprises
The Internet of Elevators. Really?
During its Global Analyst Summit this week, Huawei focused on its capabilities to assist digital transformation for both carriers and enterprises. Transformation has been a hook for many vendors and integrators for a number of years now and so, given Huawei's penchant for blanketing the market with as many products and services as possible, it's no surprise that the Chinese vendor should be making a big play for this lucrative segment.
Looking at the telco market first, Huawei has launched its Network Value+ "precision investment" solution for carrier's digital businesses. It provides telcos with network planning, construction and evolution schemes targeting full-service operations, ensuring effective investment and maximizing network value.
According to Huawei, 67 per cent of global carriers have initiated a full-service strategic process, developing their businesses and networks towards converged services. It argues that the single-layer network and business approach means network resources cannot be shared and the investment cost is therefore increased, whilst also maintaining a lengthy ROI cycle.
Huawei says its Network Value+ solution, backed up by capabilities such as valued user identification and precision planning, helps to efficiently allocate limited resources, optimises network investment efficiency, and accelerates the full-service strategic process. It cites the example of China Mobile's Wuxi Branch which was looking to develop home broadband services. Through cross-domain planning of optical, transport, access, RAN and IP networks, Huawei says it was able to help China Mobile increase resource efficiency by 20 per cent and service provision efficiency by 30 per cent, whilst the all-important number of broadband users was also increased.
Enterprise transformation
Huawei Enterprise has created a new "platform+ ecosystem" strategy to help its customers with digital transformation. It wants to build a new ecosystem that features collaboration and mutual benefits, and work with partners to help customers achieve successful digital transformation. To help meet the digital transformation needs of its industry customers, Huawei will continue the build out of its OpenLabs across the world to develop solutions and promote the establishment of an ICT ecosystem for the future smart society.
"The core of platform and ecosystem strategies is to build an open, resilient, secure, and flexible platform of ICT infrastructure by continuously investing in new technologies such as cloud computing, IoT, Big Data, mobile broadband and artificial intelligence," said Ma Yue, VP of Huawei Enterprise BG
Huawei says its Enterprise business group achieved rapid growth in vertical industries during 2016, with its Smart City solution deployed in more than 100 cities in over 40 countries. It is working with more than 300 financial institutions across the globe, including six of the world's top 10 banks, and in the energy sector its Better-Connected Grid Solution is in use by over 170 power companies in 65 countries. By the end of 2016, Huawei Enterprise reported more than 12,000 global channel partners, over 2,000 service partners and 400 solution partners.
All of which inevitably leads to yet more IoT sub-categories.
The Internet of…. Elevators?
Yes, we do indeed now have an Internet of Elevators, apparently. Or to be exact, the Internet of Elevators and Escalators (IoEE). According to elevator specialist Schindler, the elevator industry is also facing digital revolution (things are looking up, prospects are rising, but hopefully not going through the roof… pick your own pun).
"Schindler actively embraces digitalisation strategies and … this can greatly enhance elevators' operational safety and customer experience, increasing operational efficiency and making it easier to do business for the staff," said Gao Jun, CIO of Asia Pacific Region and SVP of Schindler China. Its IoEE project with Huawei is now in the stage of release, and will help Schindler collect data and videos of the operation of elevators and escalators to better monitor, analyse, and manage more than millions elevators intelligently across the world.
In the spirit of acronym development, TelecomTV would like to offer up AEIOU – the All-Encompassing Internet of Universality. That should cover everything.
Email Newsletters
Stay up to date with the latest industry developments: sign up to receive TelecomTV's top news and videos plus exclusive subscriber-only content direct to your inbox – including our daily news briefing and weekly wrap.