HP goes 3D: announces a revolutionary device on which to imagine and design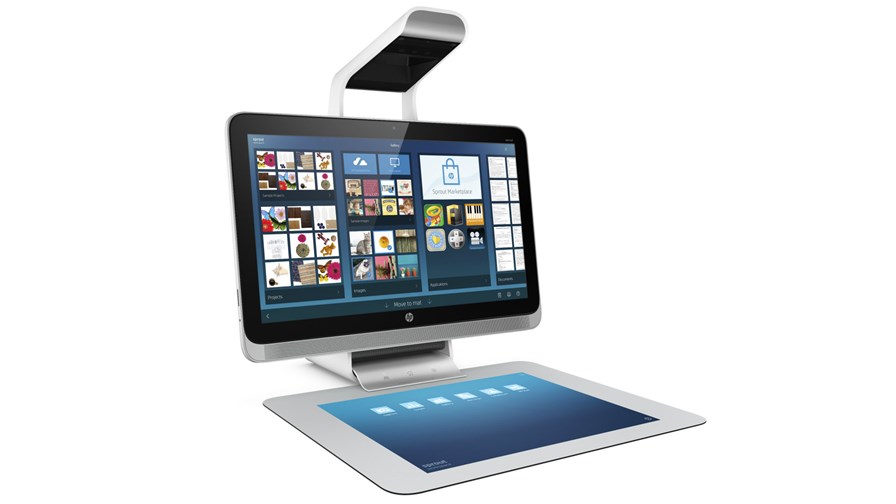 HP has come up with one answer to the question: where does a predominantly hardware-oriented IT giant go when the world starts turning just about everything IT into software. You follow the world into software of course, and HP has done that already - witness its laser-like focus on NFV, for instance. But all that engineering heritage can't be wasted. HP thinks it's winkled out a big opportunity for itself in the exploding world of 3D. On the input side it has developed an appropriate revolutionary end-user device to imagine and design 3D objects on; on the output side it is going to make a big push into the trendy world of 3D printing. Yes, printing. Prime HP territory.
Easy to forget now, but HP made a major impact about 25 years ago with the postscript laser printer. It successfully married a print markup and font description language (postcript) with laser printing technology and revolutionised the tedious world of print pre-production (amongst other things) in the process. Before the laser, publishing books and periodicals meant laborious proofs and to'ing and fro'ing to the typesetter. After? We could print and exactly see whatever it was we working on. Nirvana.
I'm going to bet that HP reckons its found a similar dynamic in emerging 3D, which a new visualisation interface is going to solve in a similar way.
It's unveiled what it claims is a powerful and innovative "immersive" computing platform. It runs on a Windows 8.1 machine and HP describes it as a Natural User Interface (NUI) experience that lets you physically interact with the digital world.
Sprout (yes, I know, unfortunate name) has a "desktop All-in-One form factor that includes a vertical 23-inch 20-point multi-touch display and a 20-point capacitive touch mat that lets you capture, create, move, and manipulate digital content with your hands. It has a touch mat that can serve as a keyboard.
It also includes a capture and projection system – the Sprout Illuminator – that combines multiple devices such as a scanner, a depth sensor, high-resolution camera, and projector into a single system; and it has a four-camera sensory system that includes a high resolution camera with up to 14.6 megapixel resolution and the Intel RealSense 3D Camera for instant capture of 2D and 3D objects. This system can capture and project dimensional images."
That's a lot of techy stuff, but we all feel much better once it's out there and we don't have to refer to it ny more.
So users can capture, create and store 3D content on the Sprout and then, eventually, they should be able to 3D print it too, just like the old days. 3D printers at just $1000 may be some way off yet, but HP says it's working on technology now that should eventually provide the goodies - in the meantime users will have to take time on expensive 3D printers to print out their results.
HP's revolutionary new 3D printing technology is called 'Multi Jet Fusion' and is expected to be 10x faster than today's 3D printers. It has, however, shown a large, industrial-grade 3D printer as a place-warmer which it says will be released next year.
Sprout, however, will be available in the U.S. for pre-order on October 29th and in select retail stores on November 9th starting at $1,899 (U.S.), including select Microsoft Retail Stores nationwide.
Email Newsletters
Sign up to receive TelecomTV's top news and videos, plus exclusive subscriber-only content direct to your inbox.