Cisco buys back video collaboration skills with Acano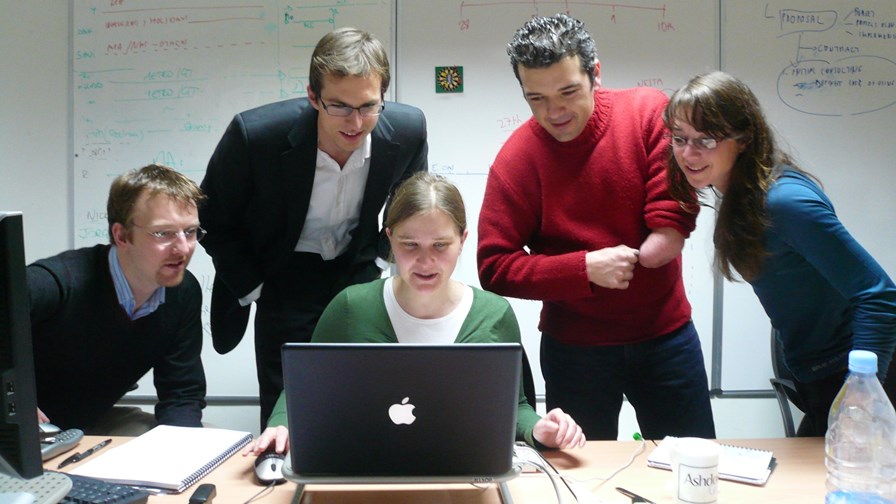 $700m deal to acquire UK-based Acano
Acano created in 2012 by former Cisco and Tandberg executives
Move to increase cross-platform interoperability
Cisco moved to strengthen its portfolio of video-based collaboration services last week with the acquisition of UK-based Acano for $700 million. Privately-owned Acano, which is run by former Cisco employees, provides collaboration infrastructure and conferencing software, including gateways, and video and audio bridging technology that allows customers to connect video systems from multiple vendors across both cloud and hybrid environments.
According to Cisco, less than 10 per cent of the conference rooms in the world today are connected via video and only 1 per cent of users have video systems on their desktop. Yet apparently we all want the ability to easily connect via video, whether that's from our mobile phones or dedicated conferencing units. The IP video market is expected to represent 80 per cent of all global Internet traffic by 2019, up from 67 per cent in 2014.
Cisco says its collaboration business has already witnessed a 17 per cent year-on-year growth in its current financial quarter, and in order to accelerate this trend it needs to have solutions that will connect any system, regardless of vendor, at a much higher scale.
"People, companies and organisations are more geographically dispersed than ever before, and collaboration is essential to helping teams increase productivity and drive growth," said Rob Salvagno, VP of Corporate Development at Cisco. "Acano's innovations make it easier for customers to collaborate when, where and how they want. Together, we will help our customers to extend collaboration to every room, every screen and every user."
Acano's technology brings enhanced support for Microsoft's proprietary protocols and mobile browsers through WebRTC support. The UK company says it has also solved several key challenges in delivering collaboration at scale, by using dedicated hardware appliances and virtualised software options that allow customers to connect tens of thousands of users and meeting rooms.
The Acano team will join the Cisco Collaboration Technology Group led by Cisco SVP and GM Rowan Trollope. It will be familiar territory for many of them, as Acano was created in 2012 by former Tandberg employees – who left Cisco just two years after it was was bought by Cisco for $3 billion. Tandberg was originally a Norwegian company, and it is interesting that the most dynamic company working in the video collaboration space at the moment is arguably Appear.in – a spin-off from Norwegian telco Telenor.
The acquisition is expected to close in the third quarter of fiscal 2016. Cisco's plan is to increase the number of video-enabled conference rooms from every one in 10 conference rooms connected with video, to every one in four within the next ten years.
Email Newsletters
Sign up to receive TelecomTV's top news and videos, plus exclusive subscriber-only content direct to your inbox.